Here's what else I've been up to.
Decking the house with more Christmas decor,
And the dog too 🙂
And a few more ornaments for the tree.
This is about as far as we go when it comes to Christmas lights.
I've been working on my neighbor gifts and getting them delivered.
Finishing up the Christmas cards I got from Shutterfly.com
Tryin to be festive by wearing my elf socks I got from Target for $5.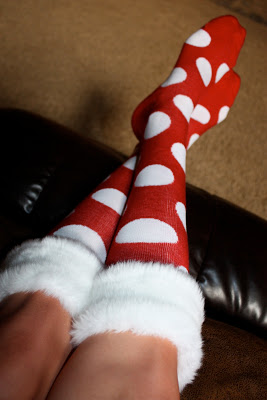 I really like big rings 🙂