This time of year is my absolute favorite. So beautiful outside and the temperature is perfect! Not too hot and not too cold. So this is the time I like to get the kids out as much as possible. Today I'm going to share all my favorite activities to do in the fall with the kiddo's.
Local Attractions
I get so excited about all the fun fall fashion and sometimes go a little crazy buying new clothes and shoes for me and the kids. I'm loving these adorable See Kai Run shoes. They are super stylish AND made for running and playing which is important with all the things we like to do this time of year. I love taking advantage of the local seasonal attractions like pumpkin patches, apple orchards, and if you're in Utah then I'm sure you know about the witches at Gardner Village and all the fun things to do at Cornbelly's Corn Maze.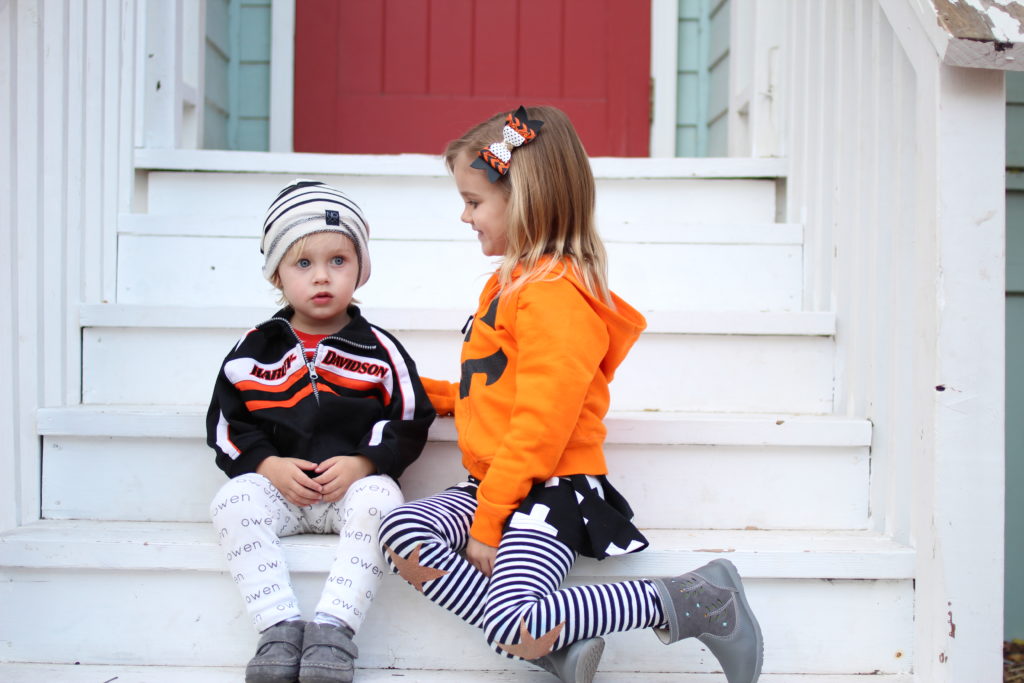 Owen's beanie is from www.rocknoxx.com, Brooklyn's shirt is from Prickly Pear Rags, and her bow is from Bow Sweet.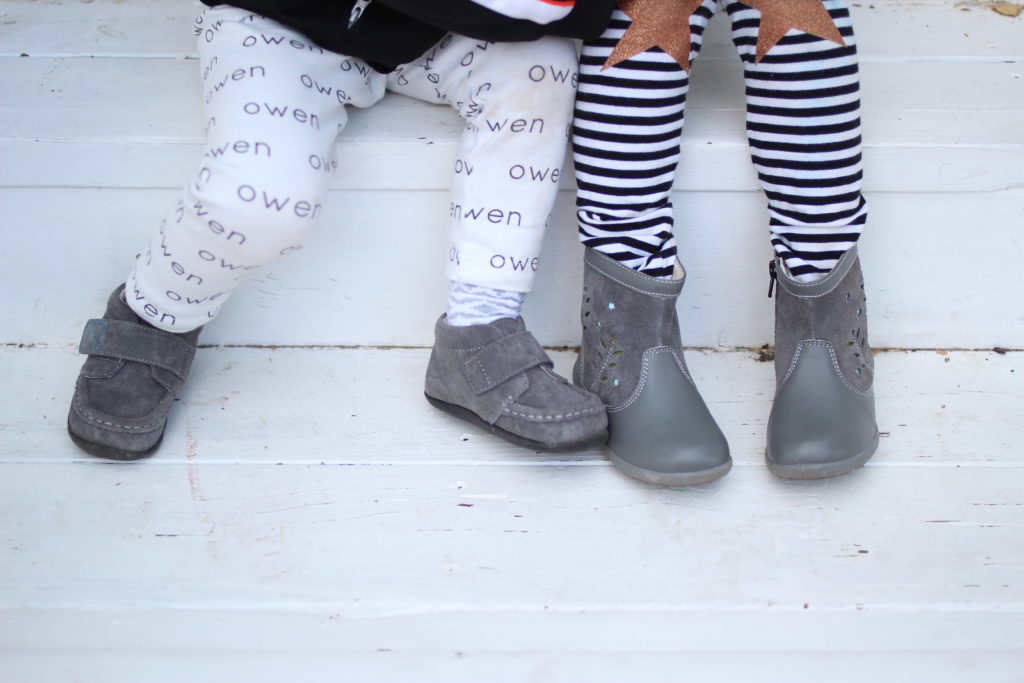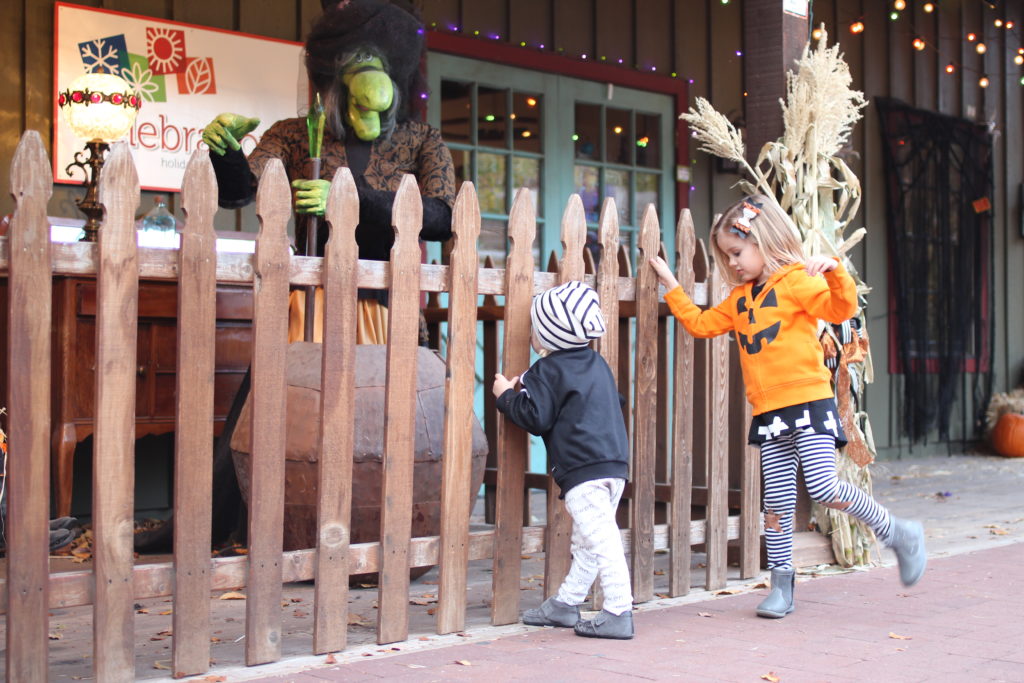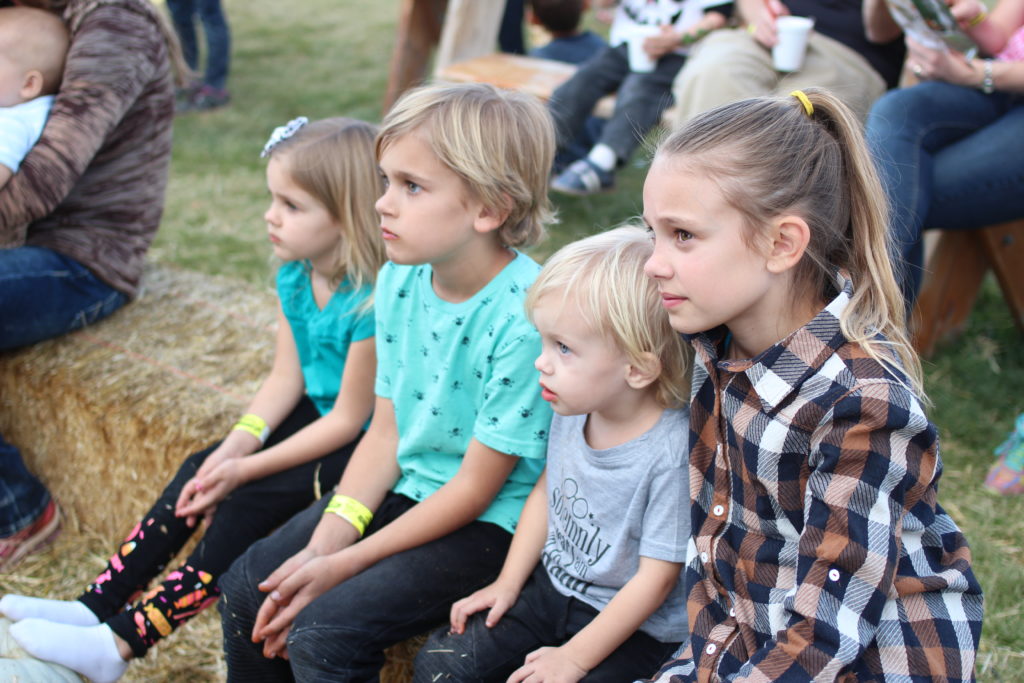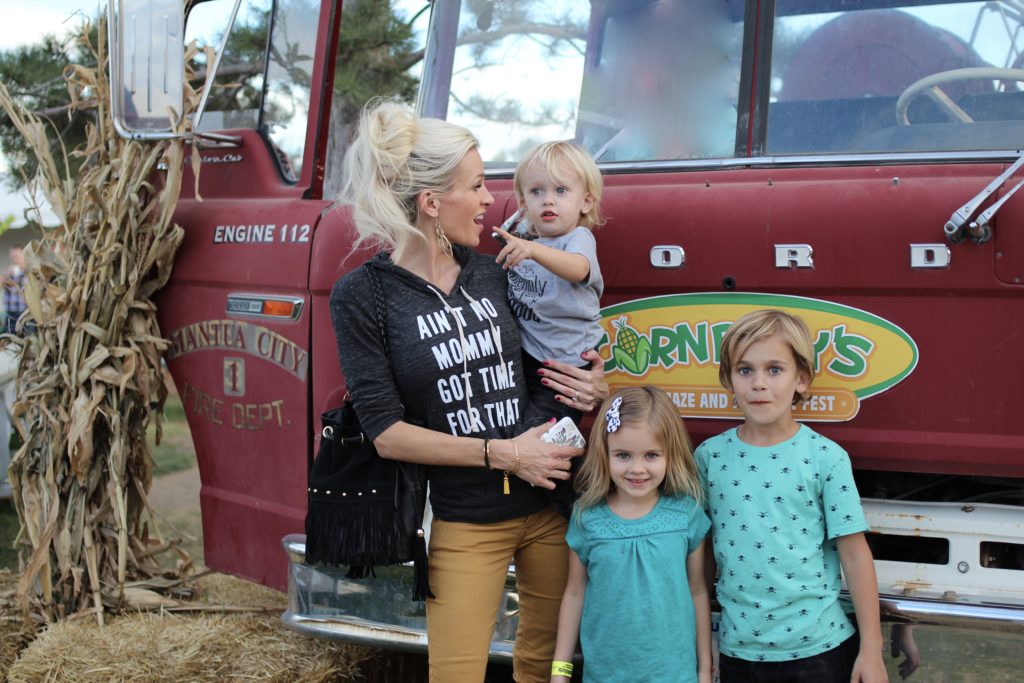 My outfit details:
Shirt from Fridayapparel.com
Purse from 11ththread.com
Pants from Rubberbandstretch.com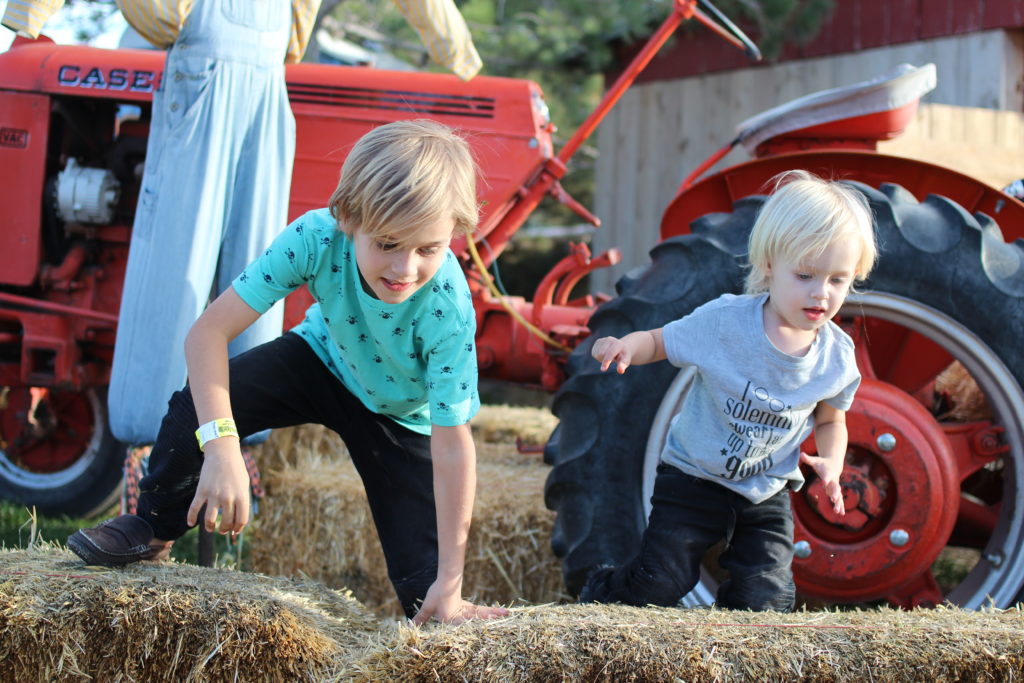 Make Fun Food
Thanks so Pinterest I have a whole list of ideas here for you. By the way, anyone going to the Pinners Conference?
This is one of my favoite things to do. Taking ordinary food and making it fun and different. Last week we made these cute candy corn fruit parfaits using pineapple, mandarine oranges and topped it with my favorite vegan coconut whip cream.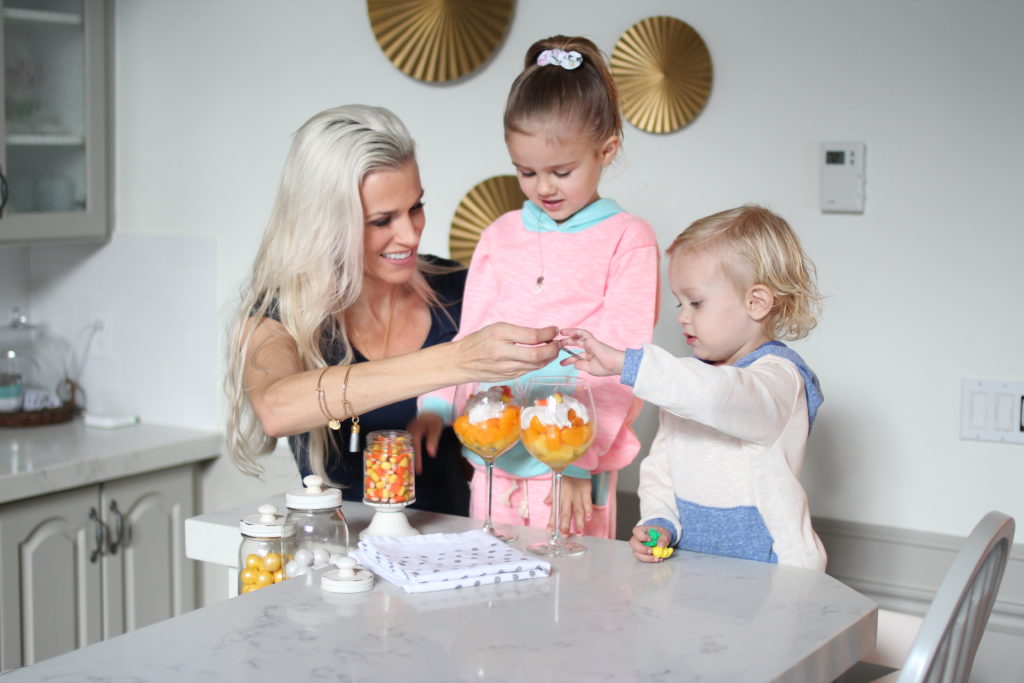 BONES, using pretzels, marshmellows and white chocolate. (Their little outfits are from Paradise Kids Boutique, my tassel bracelet is from The Uban Hare, and Brooklyn's bow is from Valley Gal Designs.)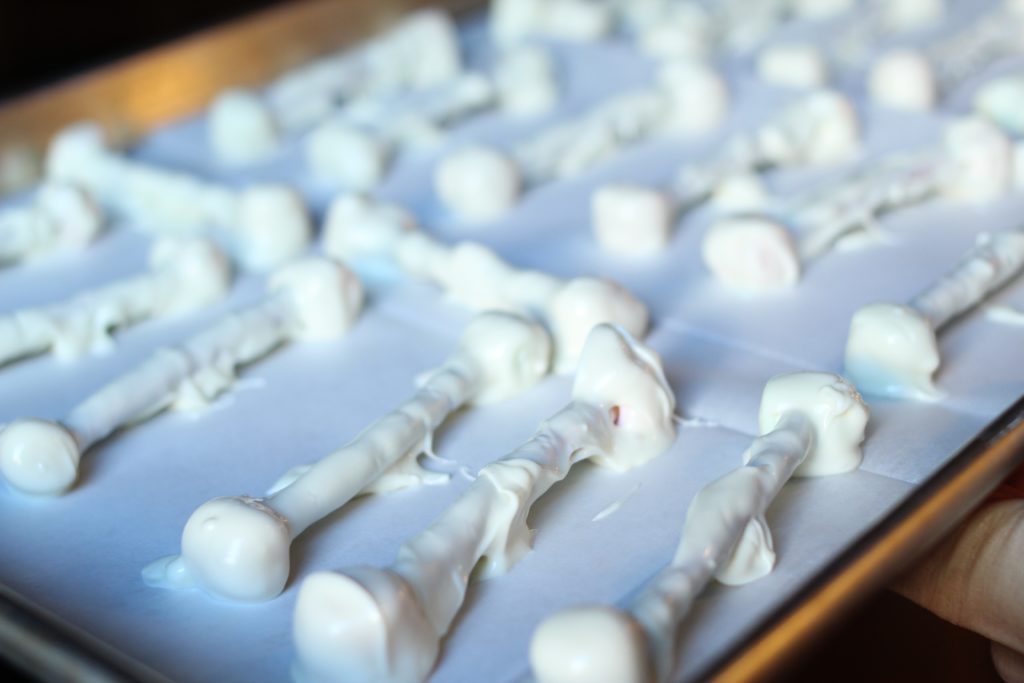 Graveyard cake! My oldest daugher Lily's birthday is in October, so we have a lot of fun on her birthday coming up with new cake and treat ideas.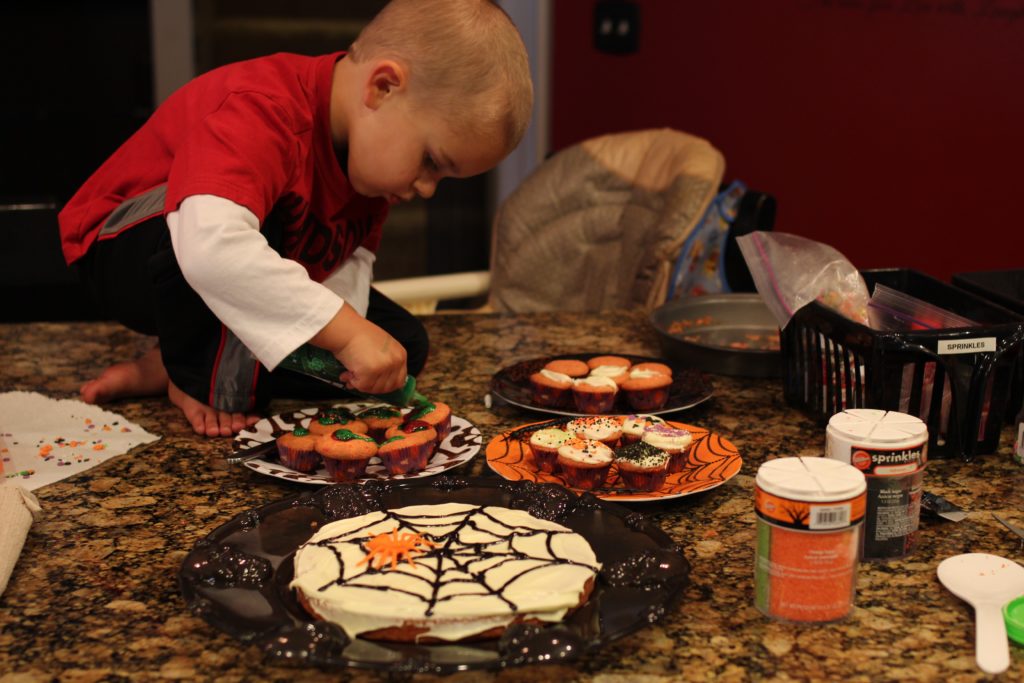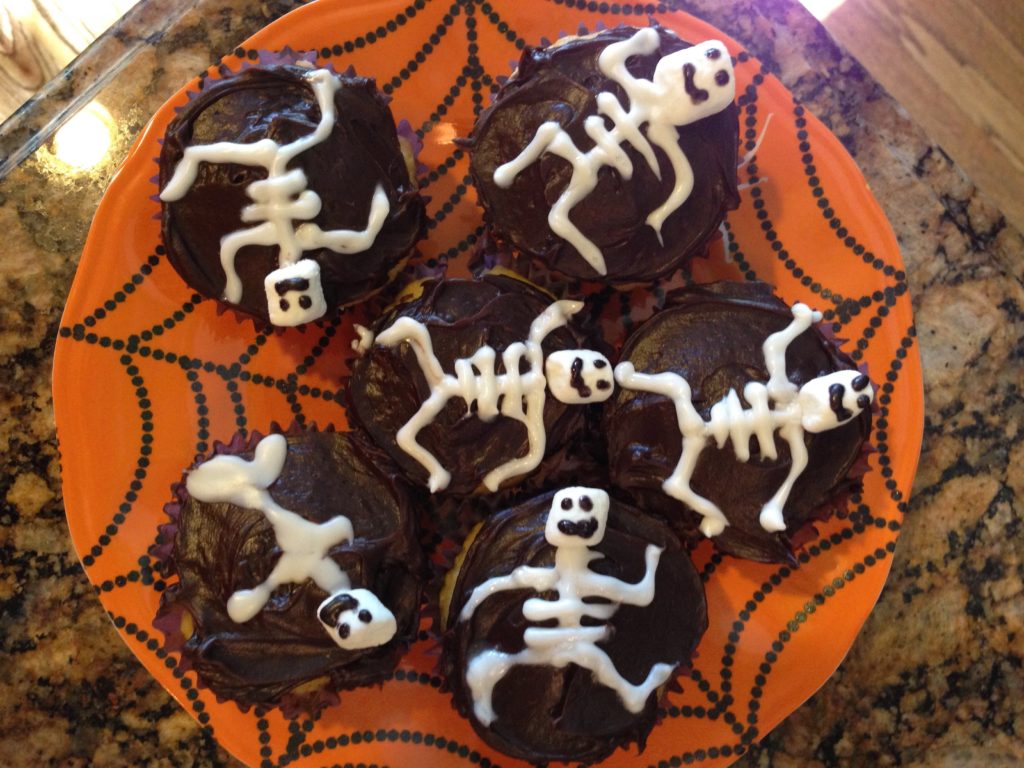 Jack O' Lantern grilled cheese sandwiches.

Mummy hot dogs…

Brain jello… we found this jello mold at the dollar store one year and the kids have loved using it every year.

Caramel apples of course!!!

Pumpkin spice protein pancakes using my favorite meal replacement shake.



Witches fingers, these were fun to make…


Arts & Crafts
We love painting over here, one fun way to make Halloween painting a little unique and super cheap is to paint hard boiled eggs.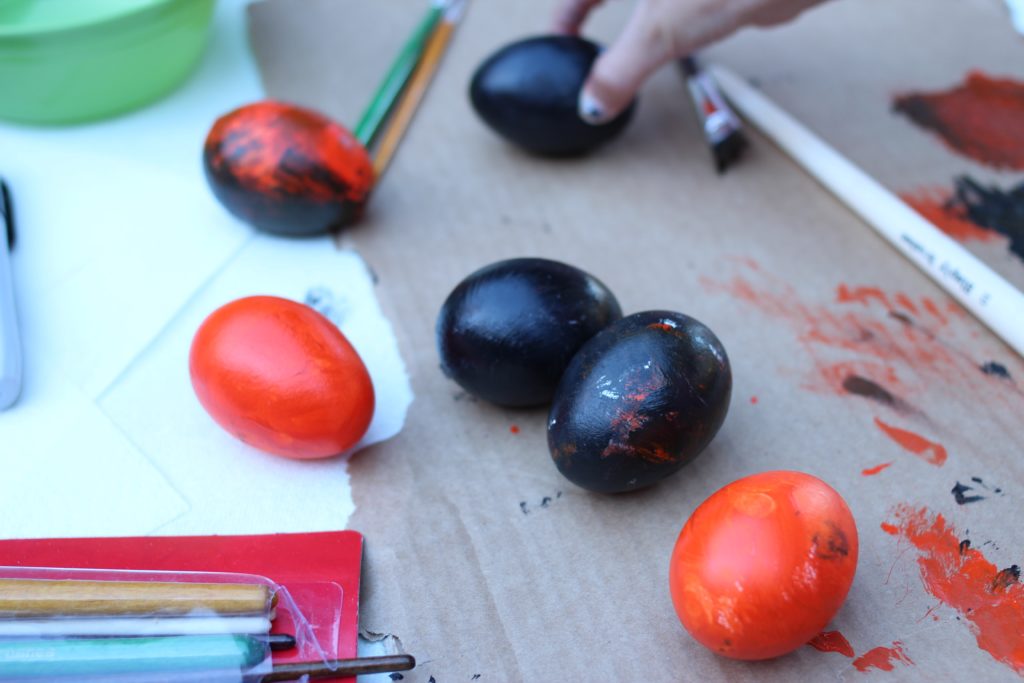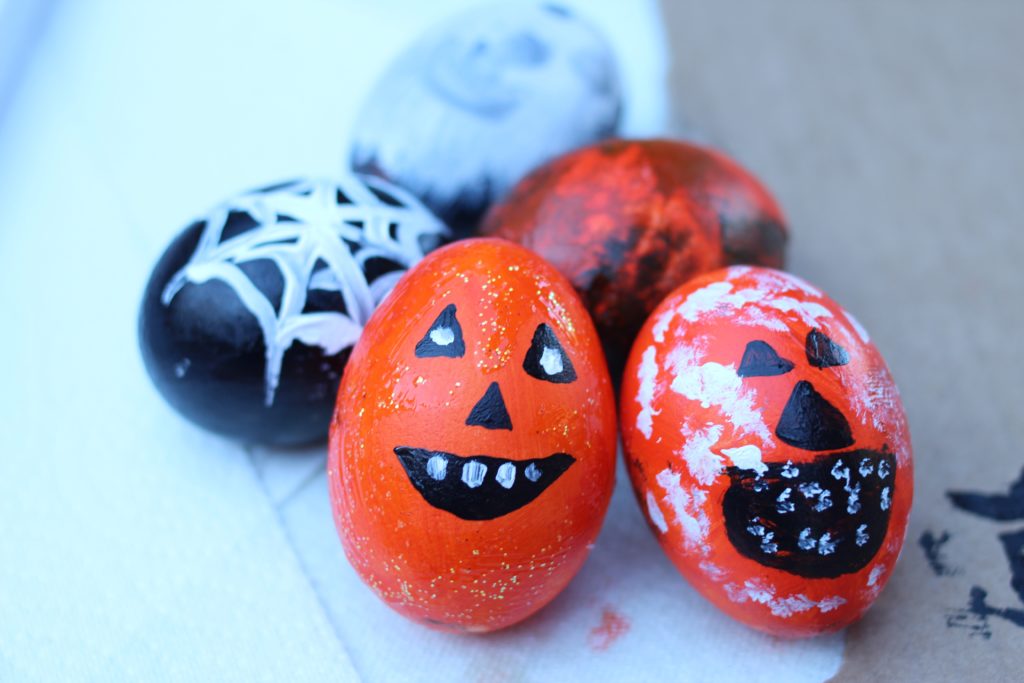 Finger painting is always fun too…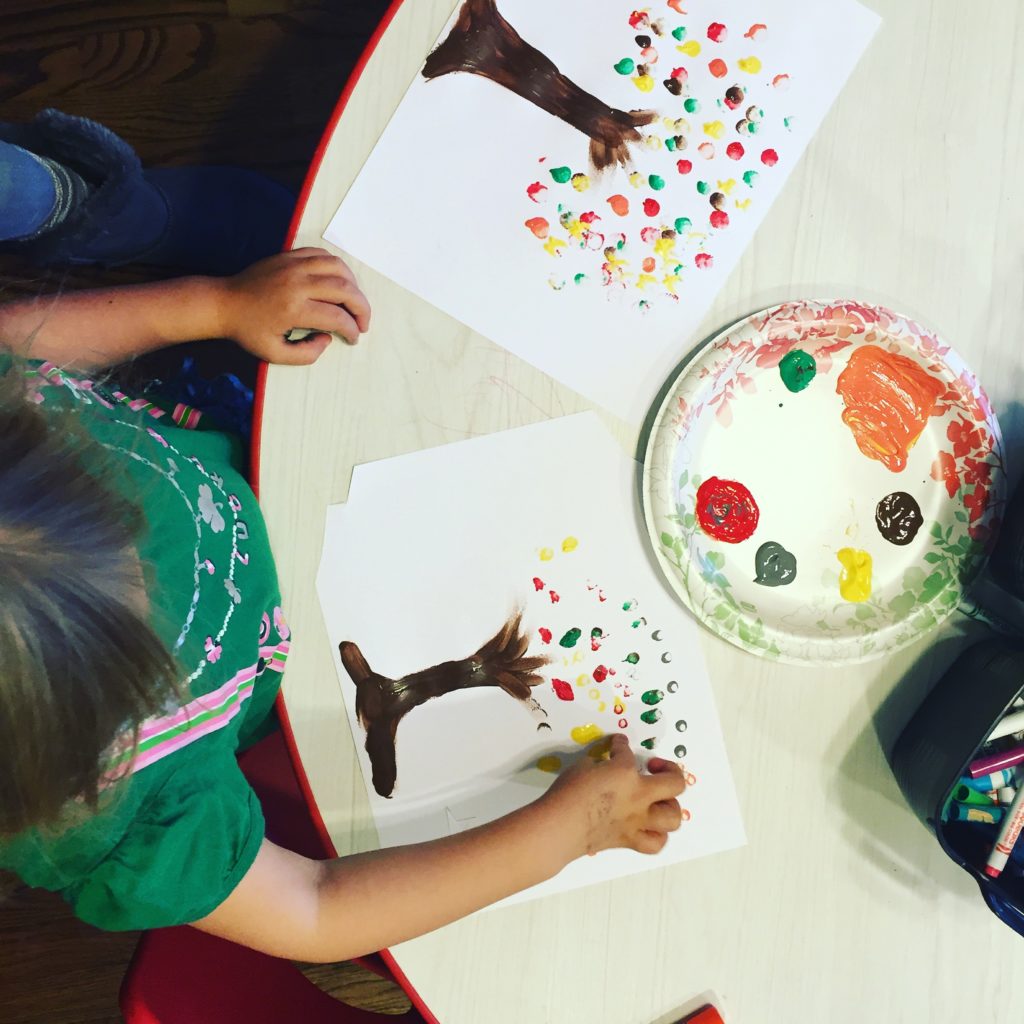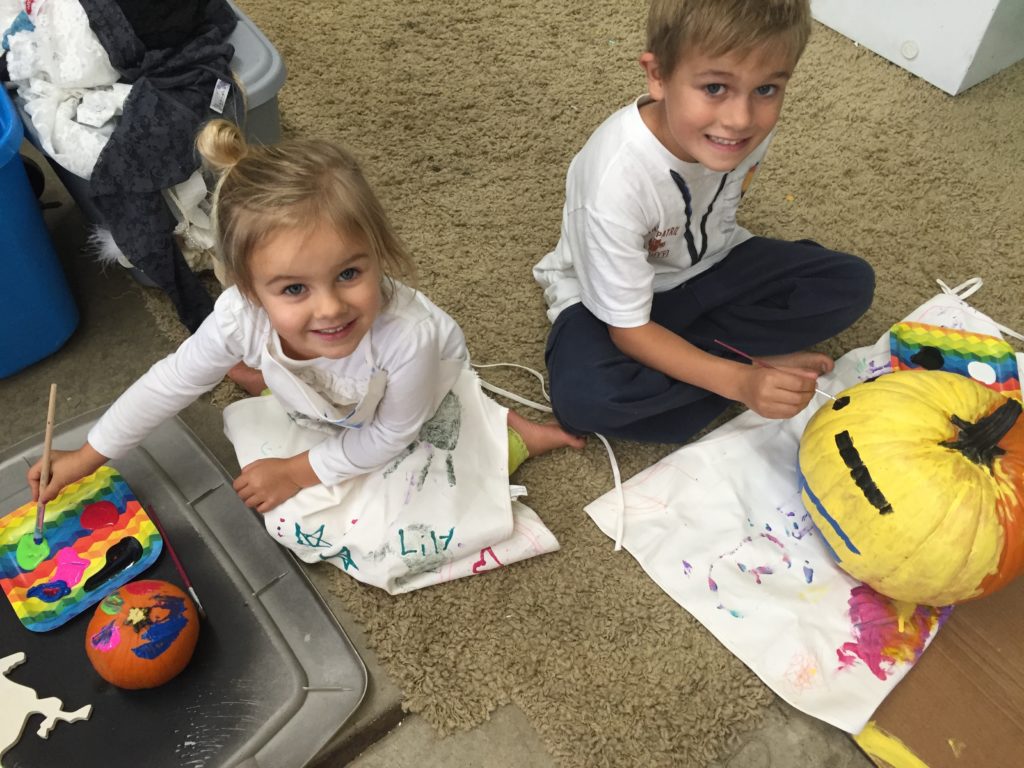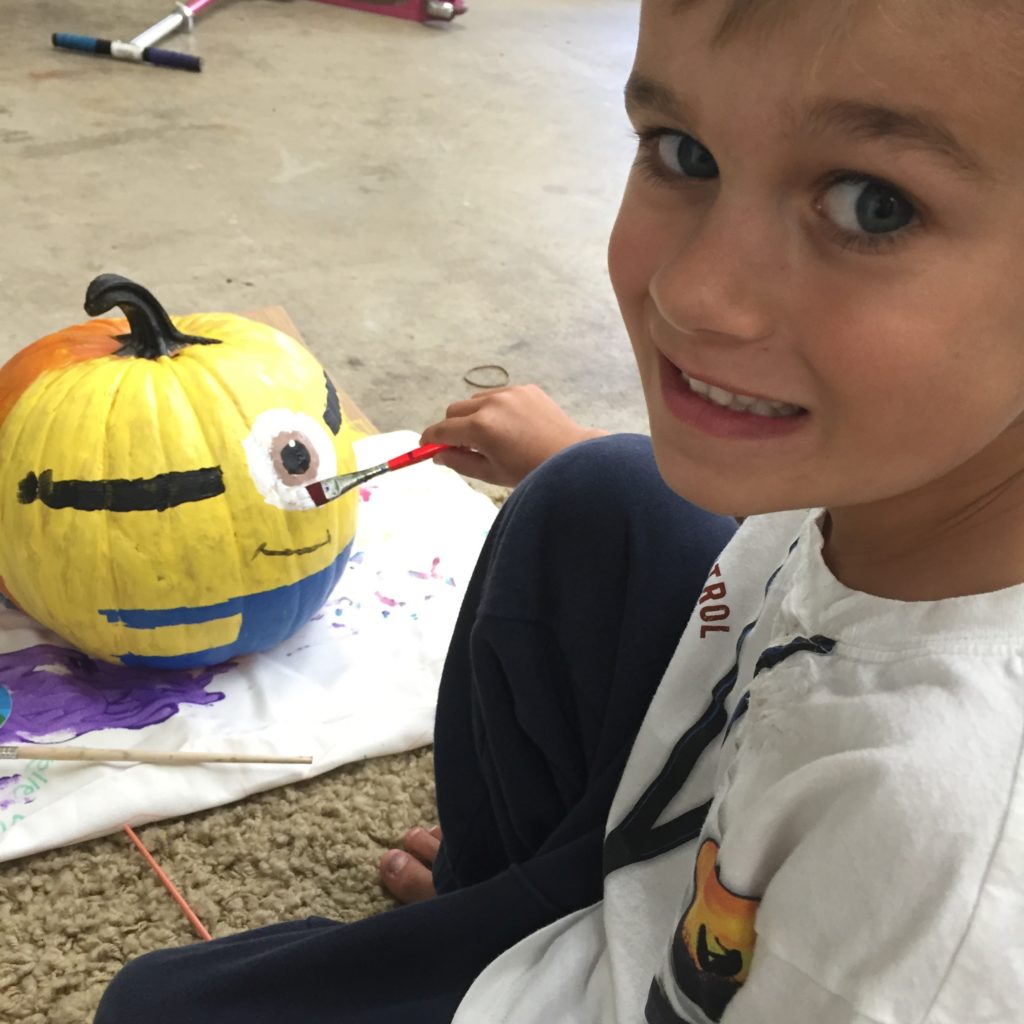 We made these cute little witch broom candy bags, they were a hit at Lily's bday party.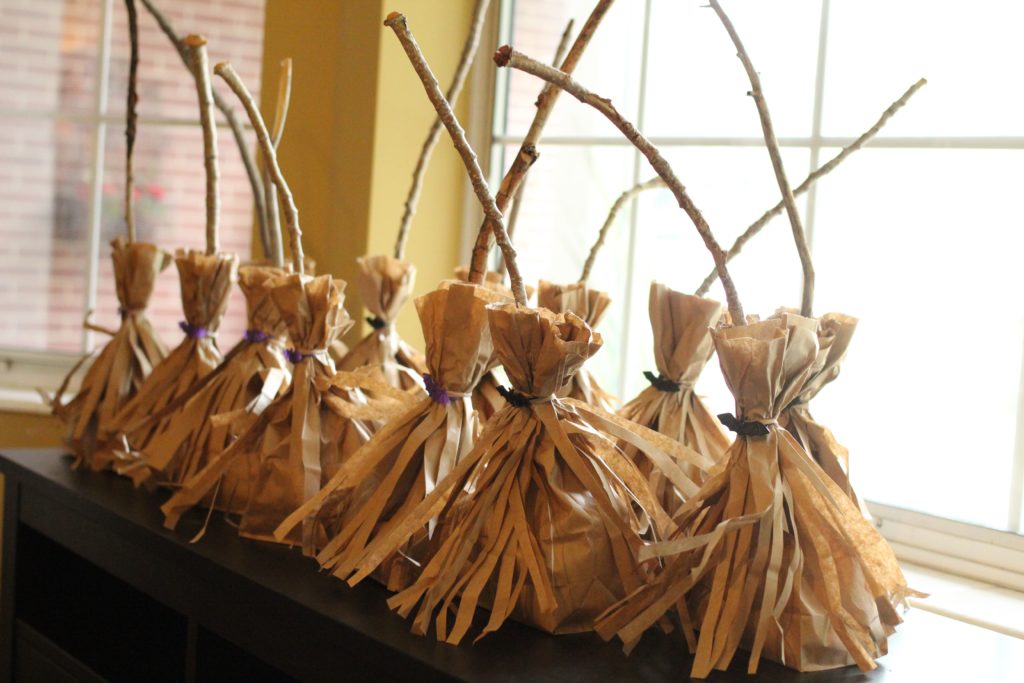 You can get creative with your pumpkins.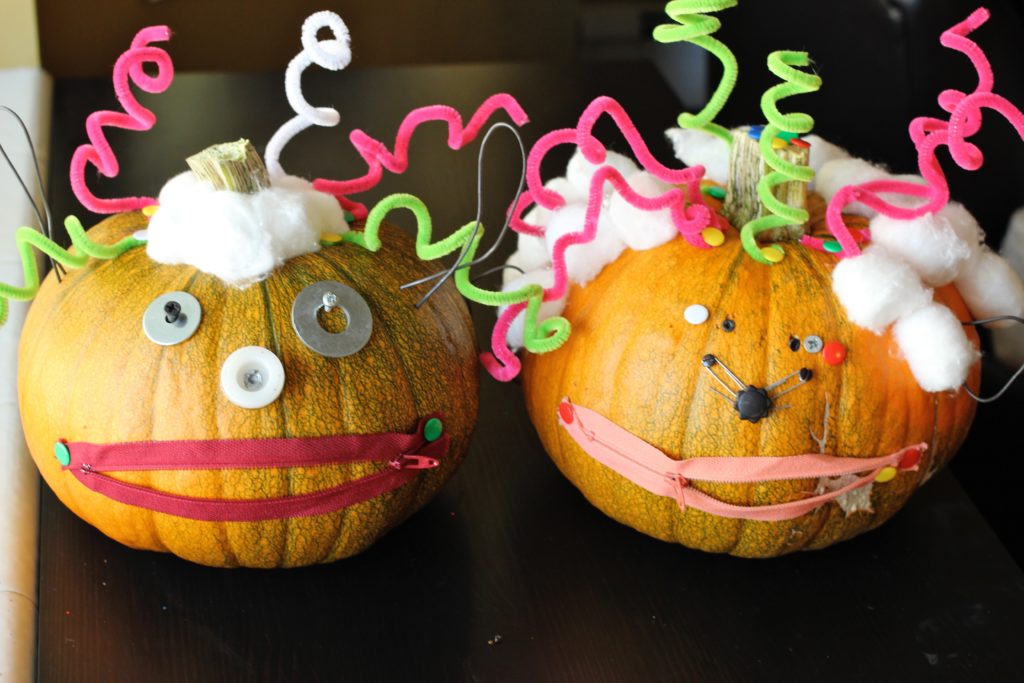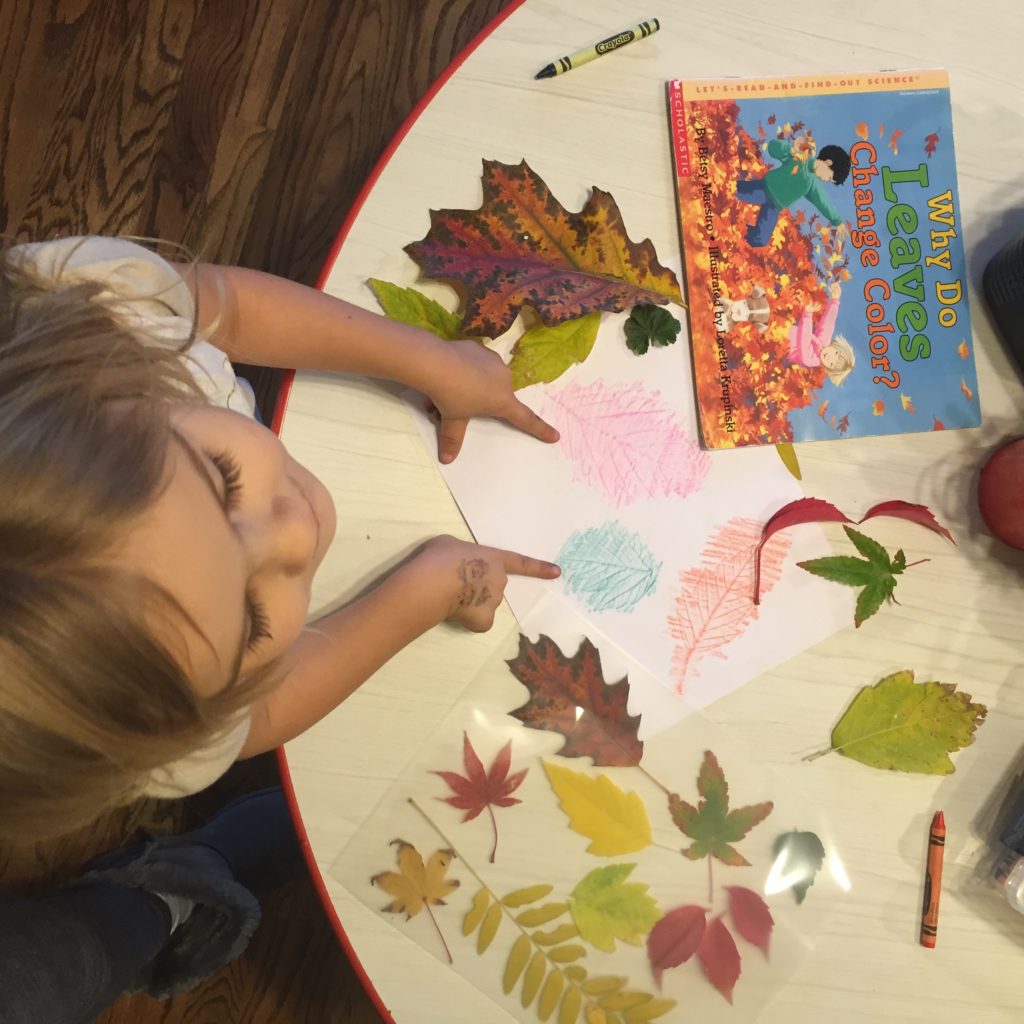 Face painting is always fun!!!