This shop has been compensated by Collective Bias, Inc. and its advertiser. All opinions are mine alone. #PickedAtPeak #CollectiveBias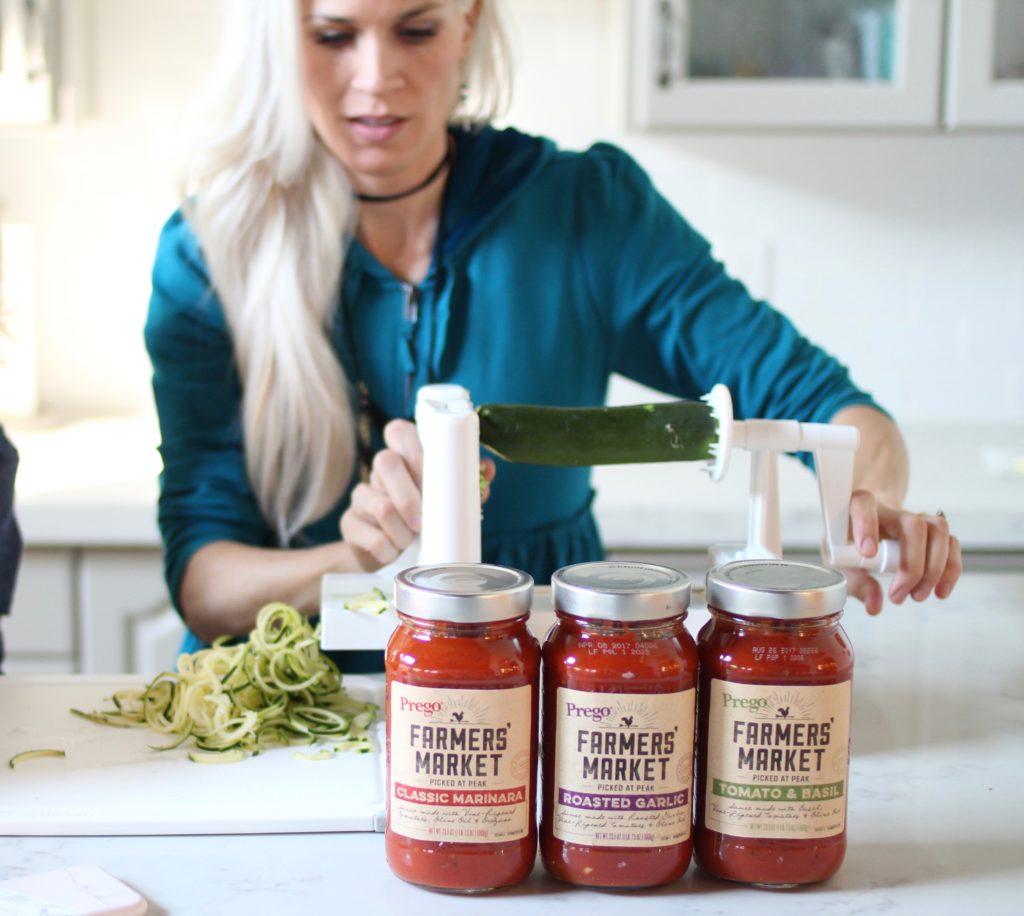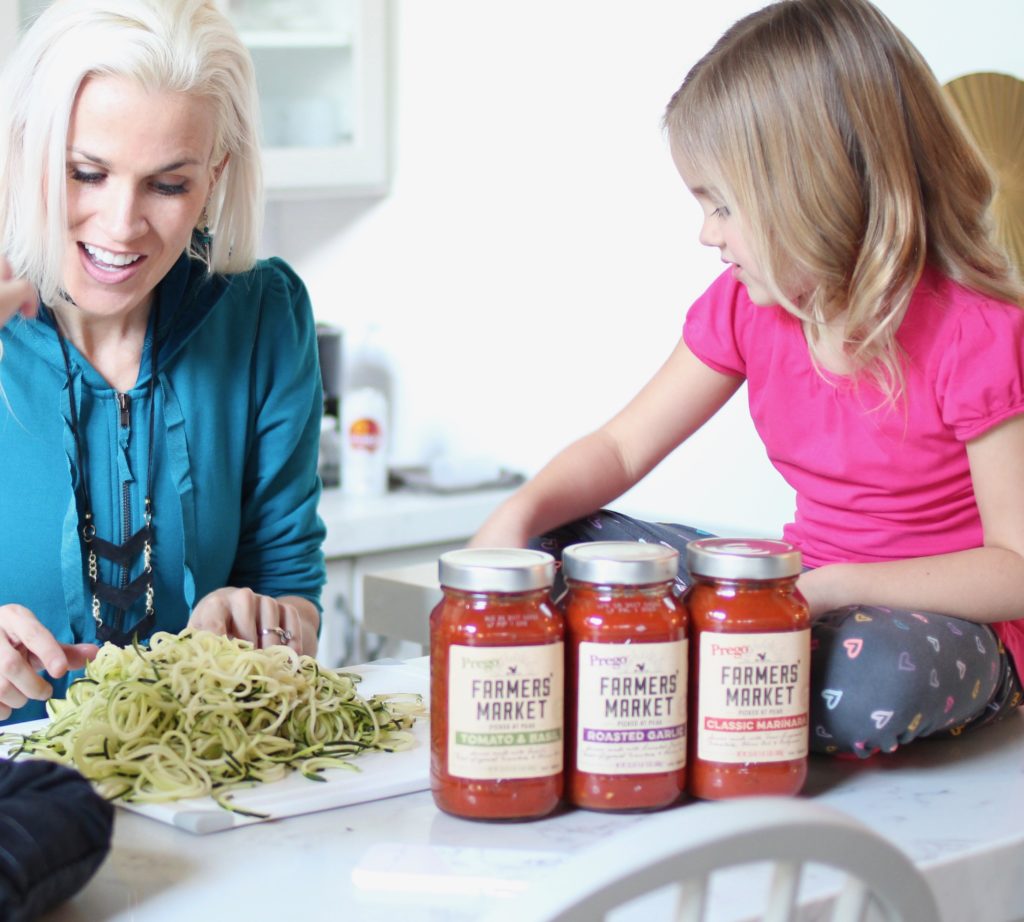 I want to share one of my favorite go to recipes that is perfect for quick week night meals. I'm all about simplifying my life, so when I learned about the new Prego Farmers' Market® picked at peak, spaghetti sauce at Walmart, I was excited to try it. I'm not the kind of mom that makes everything from scratch. Trust me, I'd really like to be, but "ain't no momma got time for that".  This sauce actually DOES taste like home made sauce. It's made with the kind of ingredients you'd find at your local farmers market. Vine ripened tomatoes, garlic, basil and oregano. Here's a coupon for you .
So I made my weekly trip to Walmart and picked up the sauce as well as some fresh zucchini for the noodles and yellow cherry tomatoes for a pop of color. I also grabbed some ground turkey and parmesan cheese.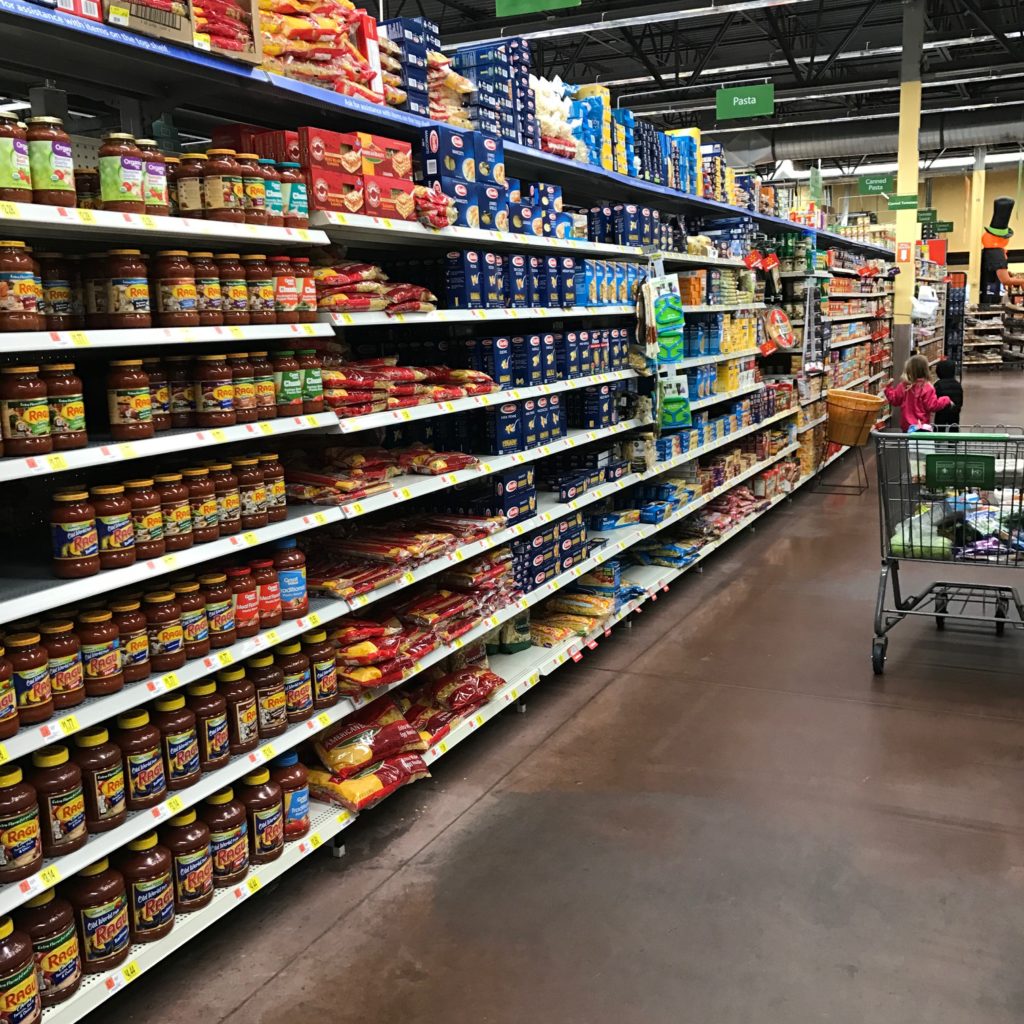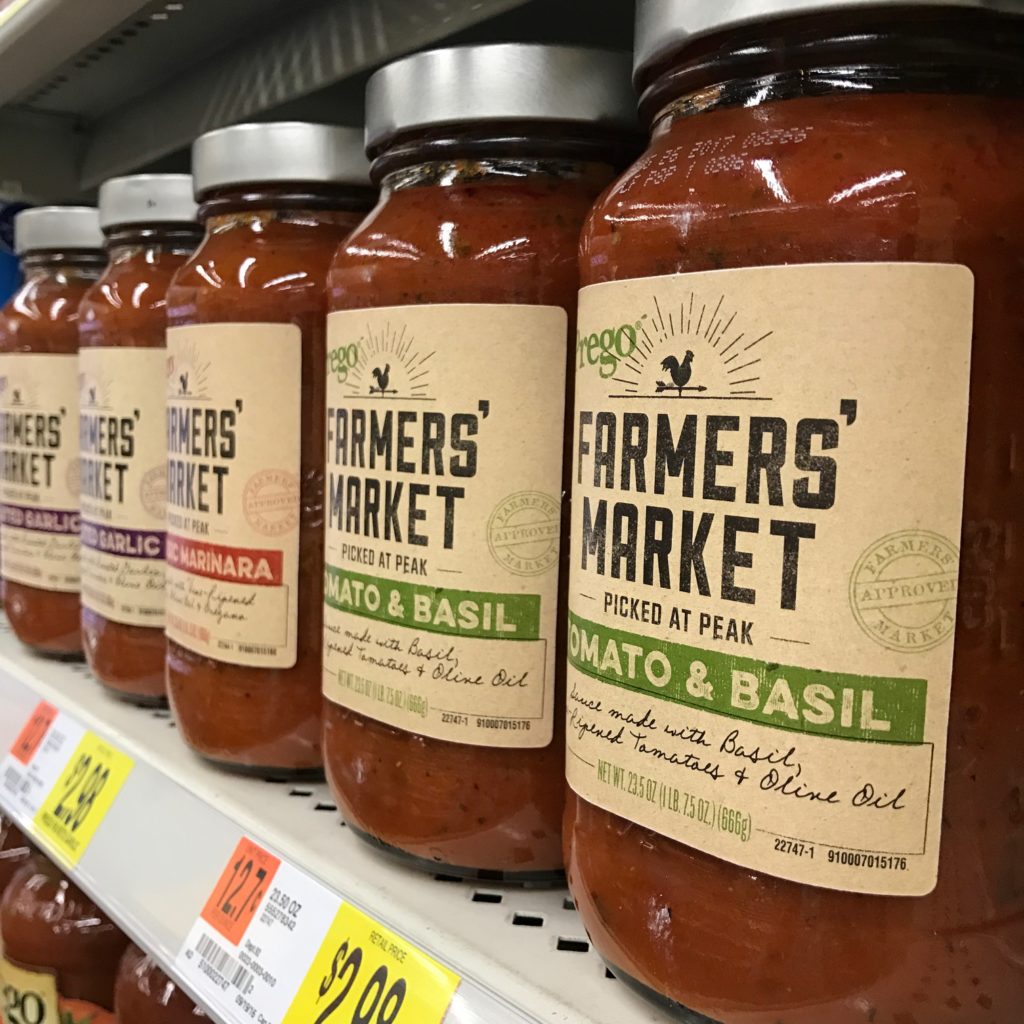 First prepare the zoodles with a Veggitti Pro , also found at Walmart. Then just brown the ground turkey (see vegan option below), drained out the grease and added the sauce to the pan to warm the sauce.
TIP: Make meal prep easier and prepare LOTS of zoodles at once. You can save them in an air tight container in the fridge for up to a week. This way you kill two birds with one stone and can create a whole new dish with the zoodles on a different night of the week. Like an Asian dish would be yum!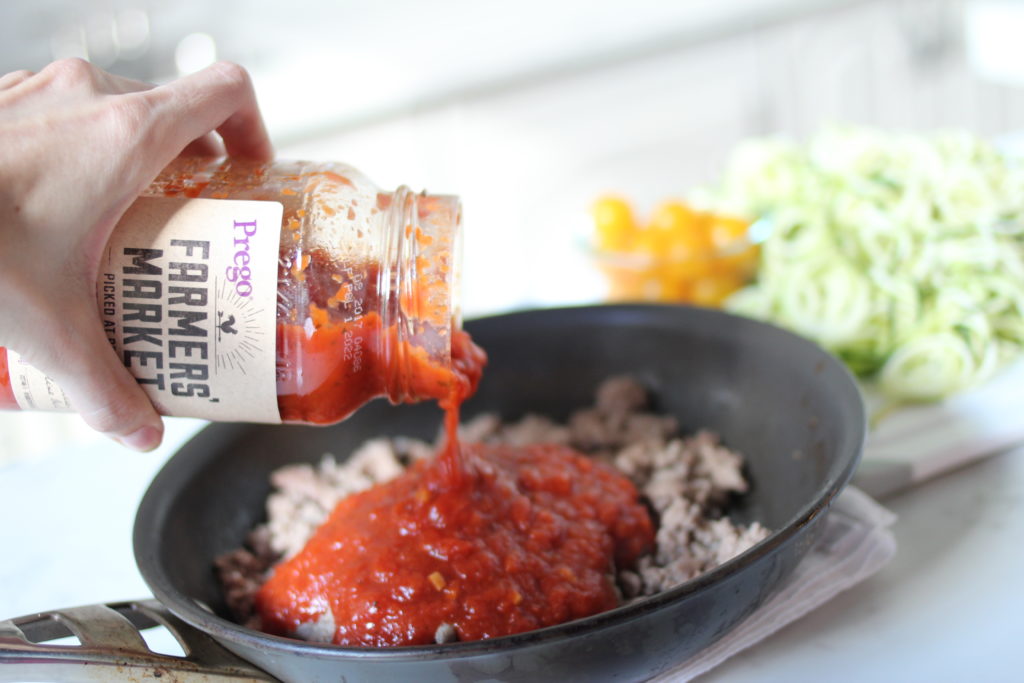 Then in a separate pan, add the zoodles, cherry tomatoes, a spoonful of coconut oil, sprinkle with salt and cook literally only 2 minutes or so. I like my zoodles to be as raw as possible. Just basically warming them up. The longer you cook them, the less nutrition they have. So less is more I always say.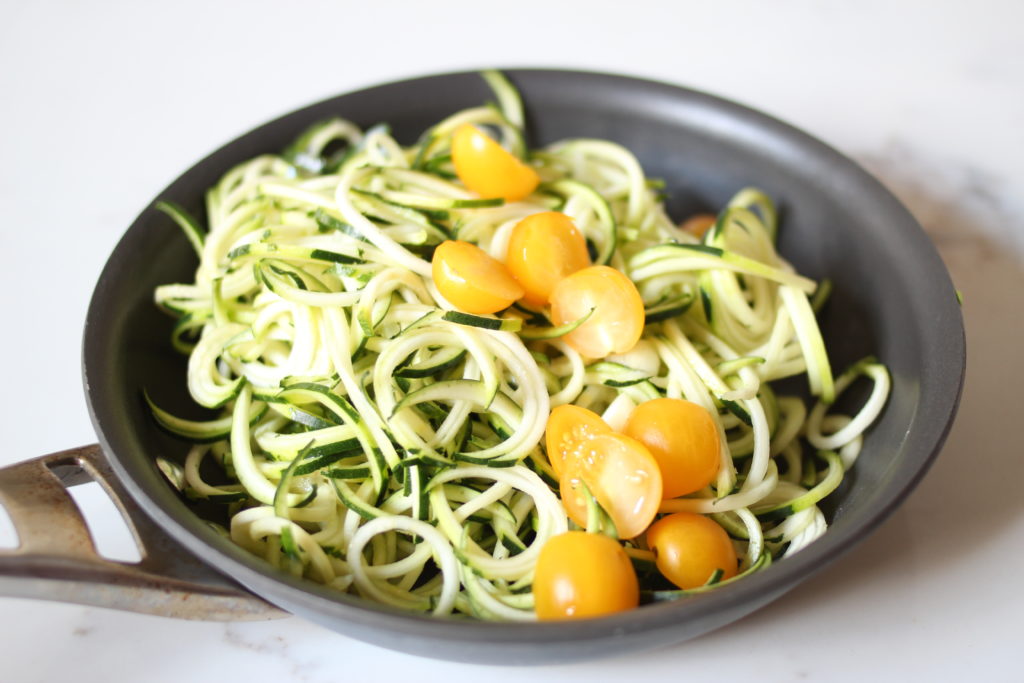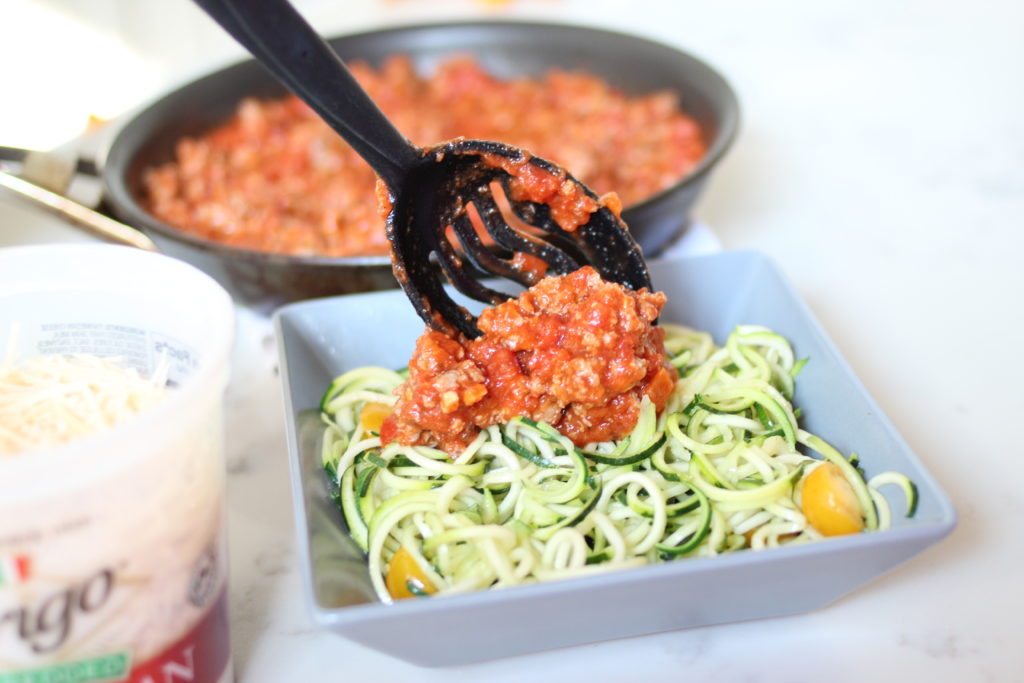 LOTS AND LOTS OF PARMESAN!!!!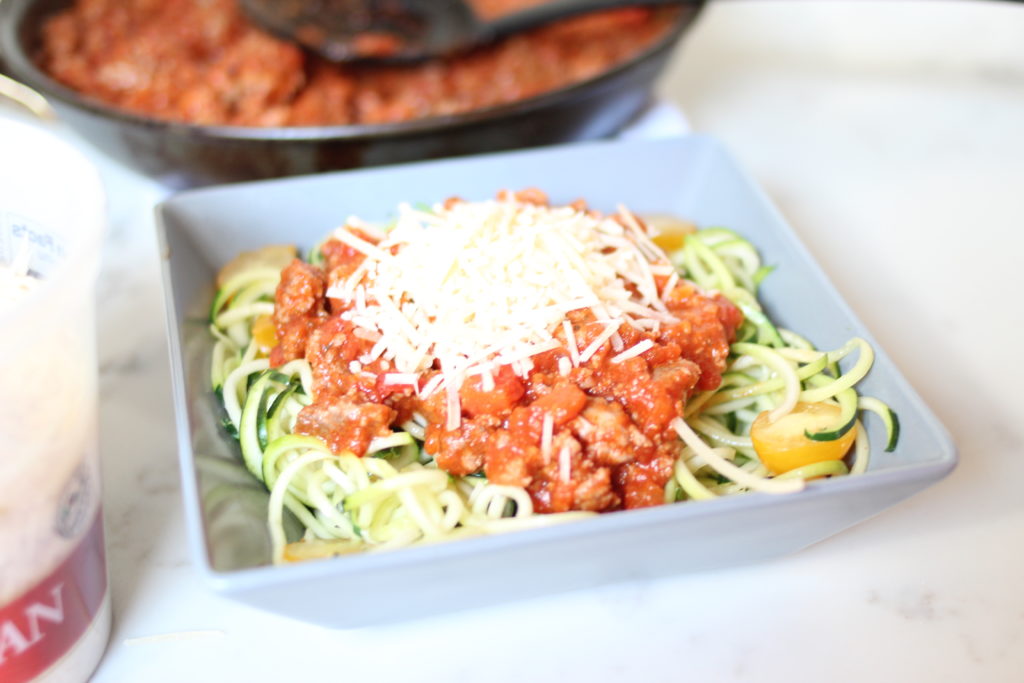 Vegan's I've got you covered…
Don't worry, I have a vegan option for ya. If you have my Wannabe Healthy book, you know I'm really into sprouting. Sprouting your nuts, seeds and grains is a great way to enhance the nutrition and enzyme content of your food. So instead of the turkey, you can make these yummy sprouted lentil patties for protein.
First you just need to sprout your lentils. All you do to sprout is soak the lentils in water for a few hours, then drain and rinse. After you've rinsed the lentils thoroughly just set them on your counter with a paper towel over the bowl and watch the magic begin. After a couple days you will see them begin to sprout. Be sure to rinse them about 3 times a day to prevent bacteria growth.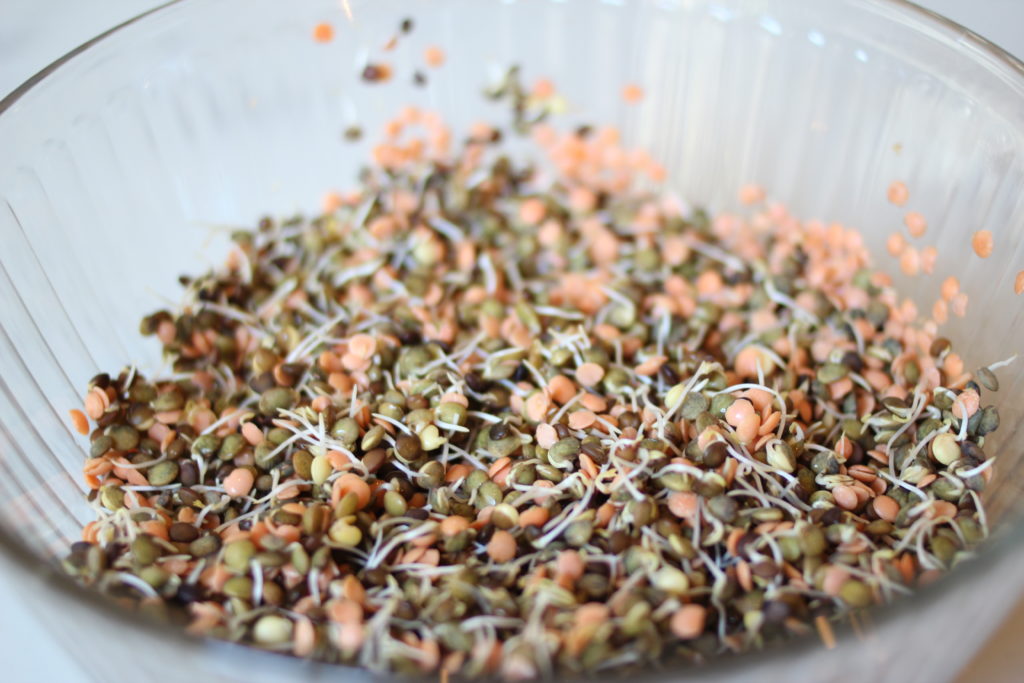 Now once they have sprouted, just place in a blender with a little water, spagetti sauce, brown rice flour, and salt. I don't usally measure, but I'm guessing I used about 2 cups of the lentils, 2T water, 1/4 cup spag. sauce, 1T. brown rice flour and a sprinkle of sea salt.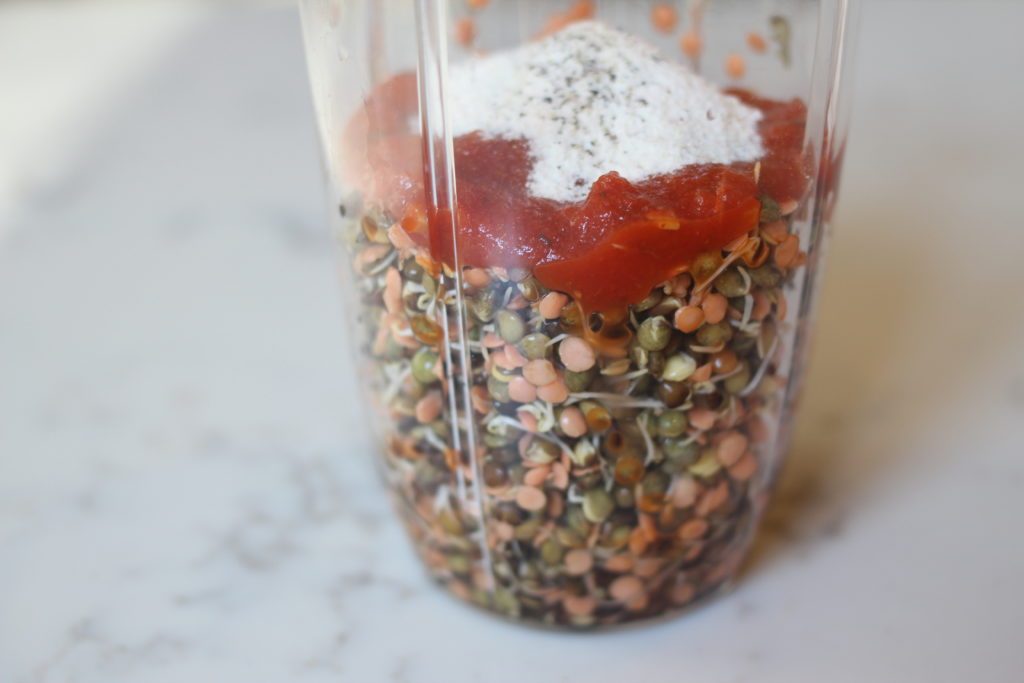 Blend for just a few seconds. I don't like it to be completly pureed, it's nice to have a little texture.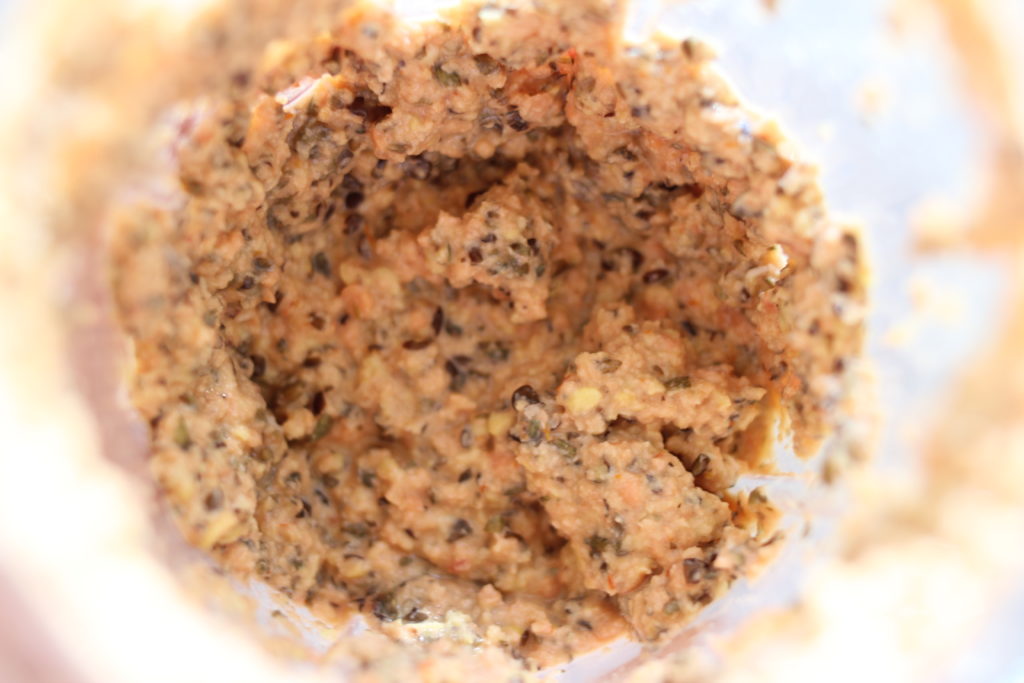 Then just add a little coconut oil to your skillet, heat the pan, and scoop out the lentil mixture and create little patties with you spoon.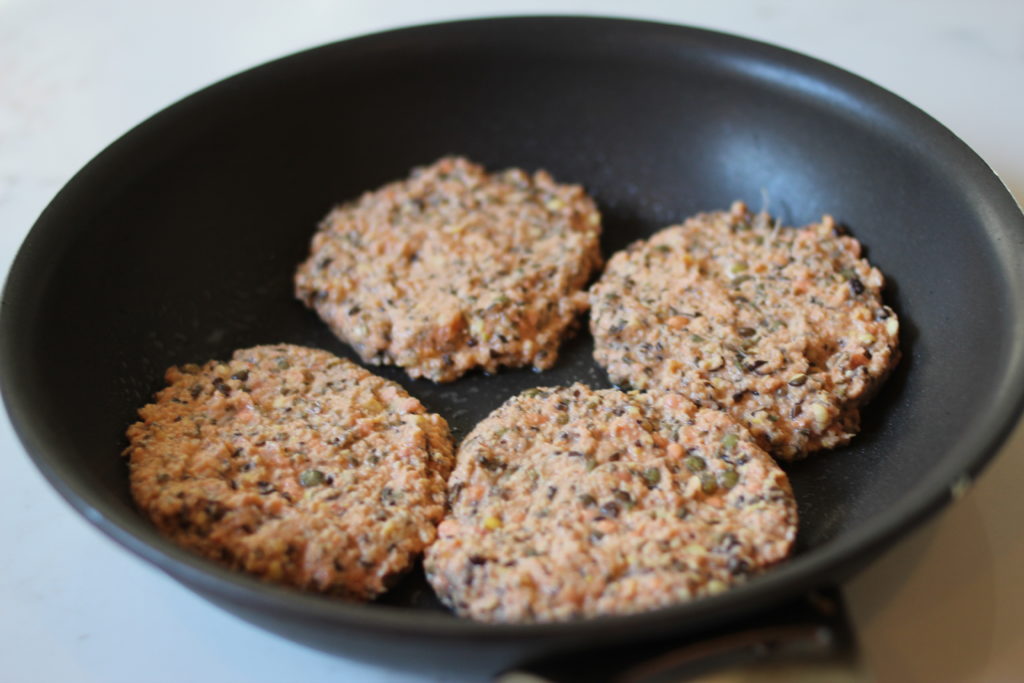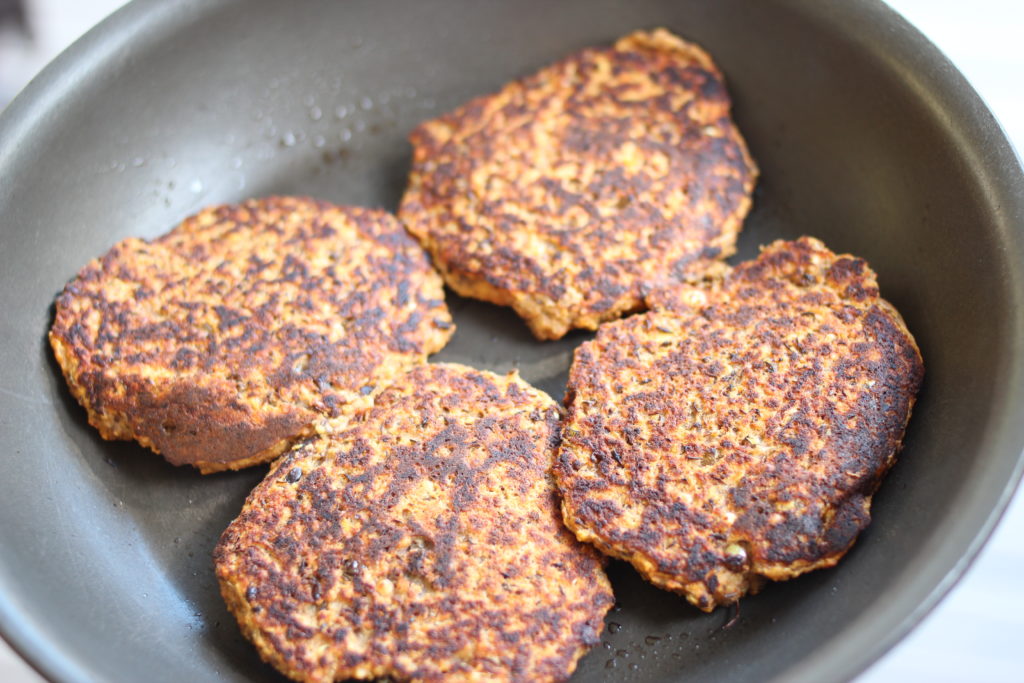 After the patties are cooked you can just place it right on top of your zoodles and pour over the sauce. It's super yummy!!!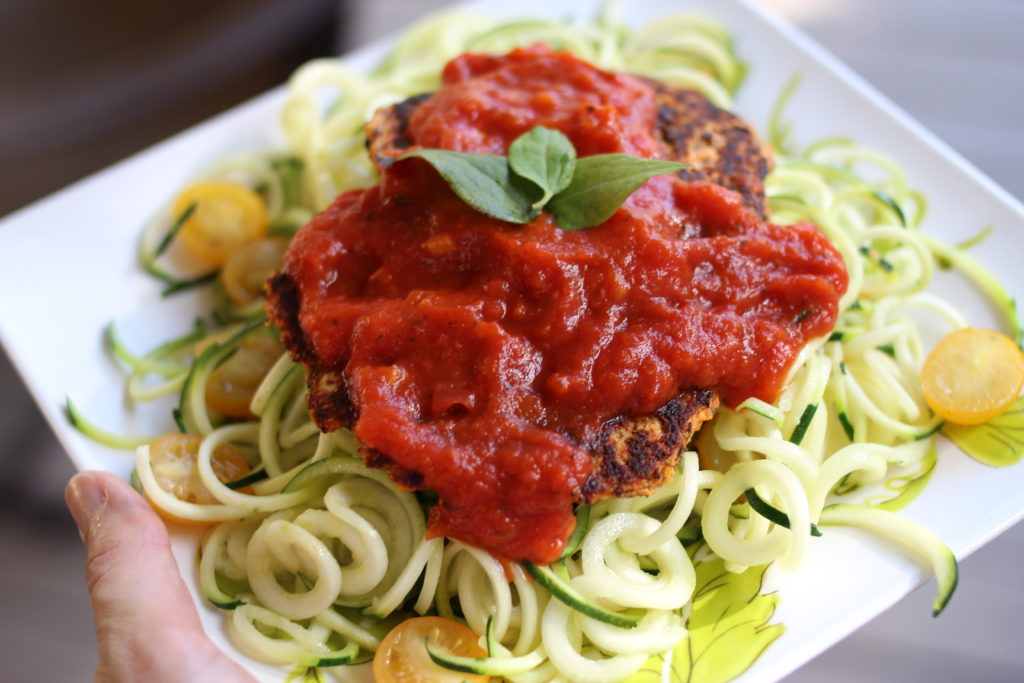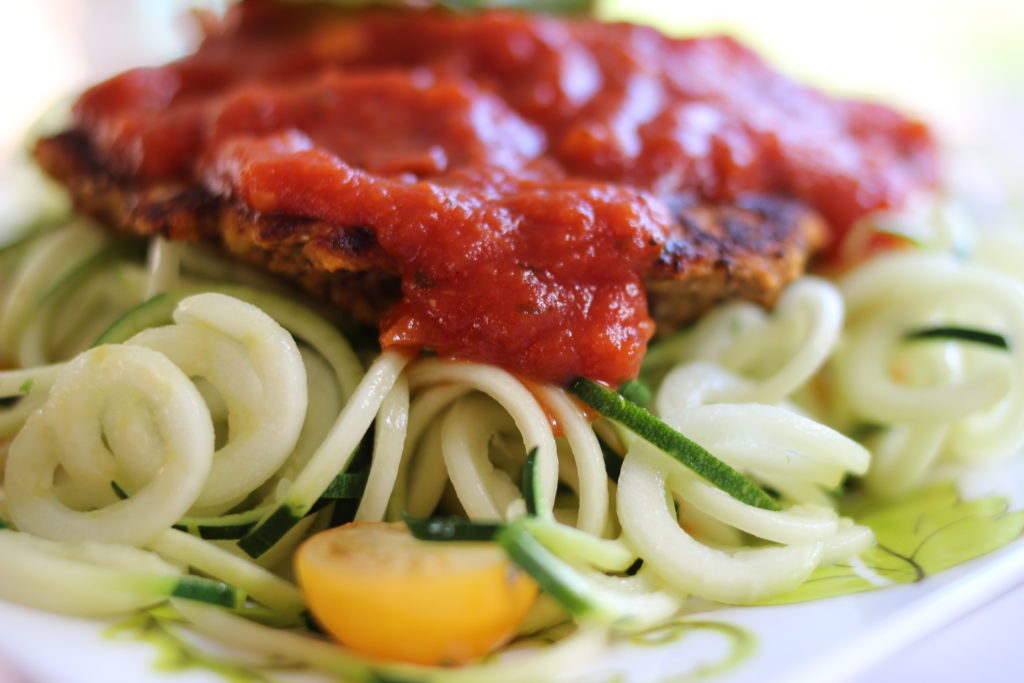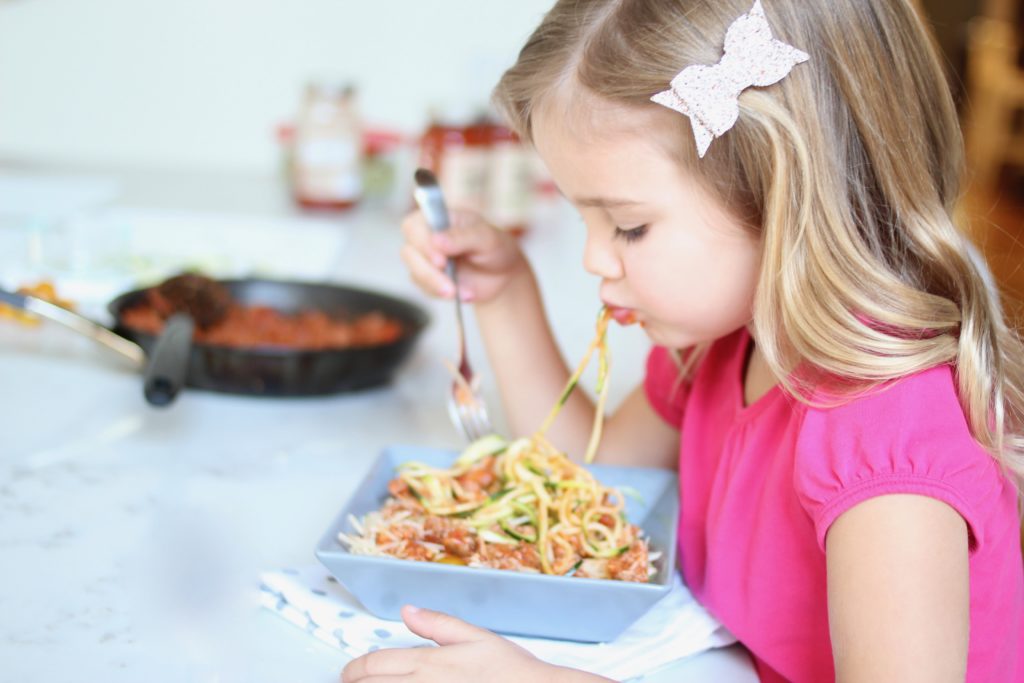 Mmmmmmm, this is hands down one of my favorite things to eat. What's your favorite fall comfort food?