A TOP CHRISTMAS TOY  at an unbelievable price!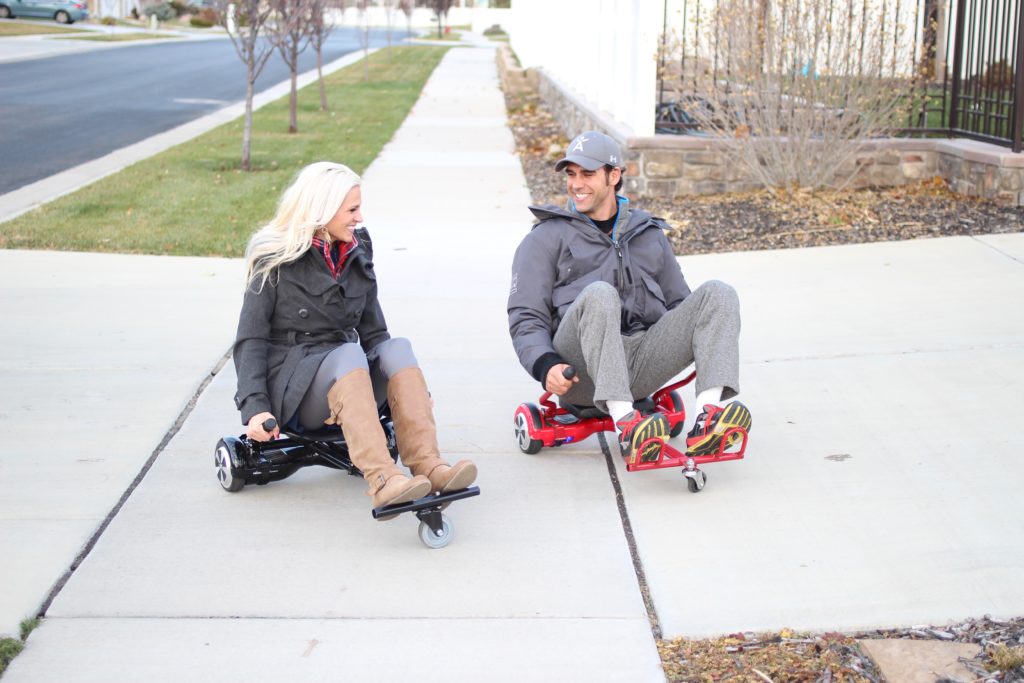 Sean and I found what we believe will be the best gift of the year which is the Hoverboard GoCart.  Some friends of ours sell these and showed them to us and insisted that we sit down and try it.  Well needless to say we were both instantaneously transported to long lost childhood laughter and glee!    "We'll take one, no two, no wait 4, so we can take 2 of them to Saint George with us as well.  Oh and btw how much are they?"  ?. Well here is the cool part. Because we got four of them our friends said they would offer us a special price and what's cooler is beyond that they are offering a special discount code price to all of our friends and family.  Don't worry, they have enough of them for all of you. They have invested in them in a major way and I think it was a smart move, the minute you get on this thing you just have to have it!  They had one hundred kids buy them in their neighborhood alone!
Well Sean and I go and pick up these carts and as we head home we look at each other and say, "do we really have to wait till Christmas?  It is such a beautiful day outside" and we totally broke down and gave them to the kids a month early!  ???.  "Now kids don't forget that you got these and this come Christmas Day ok???"    You should see how much they and the neighbor kids love them.   They pick up on it so fast and the cart is so much more safe. I would guess that most kids 6 and up could do the cart no problem.
So here is a cost breakdown for you.   Keep in mind that 2 years ago good Hoverboards by themselves were going for $400-$600.  Well they are selling these boards now by the hundreds for $400 for the entire bundle!    You get the hoverboard and the cart to attach it to.    We love this concept because the cart is much safer than having young kids like Oliver's age or even uncoordinated adults like us standing up on those futuristic things?. With this friends and family discount code of an additional 25% off you can get a hoverboard and cart for just $300!!!   No kidding. That's why we got 4.   I mean come on this is an amazing deal and we didn't want to lose money by not taking advantage!   ?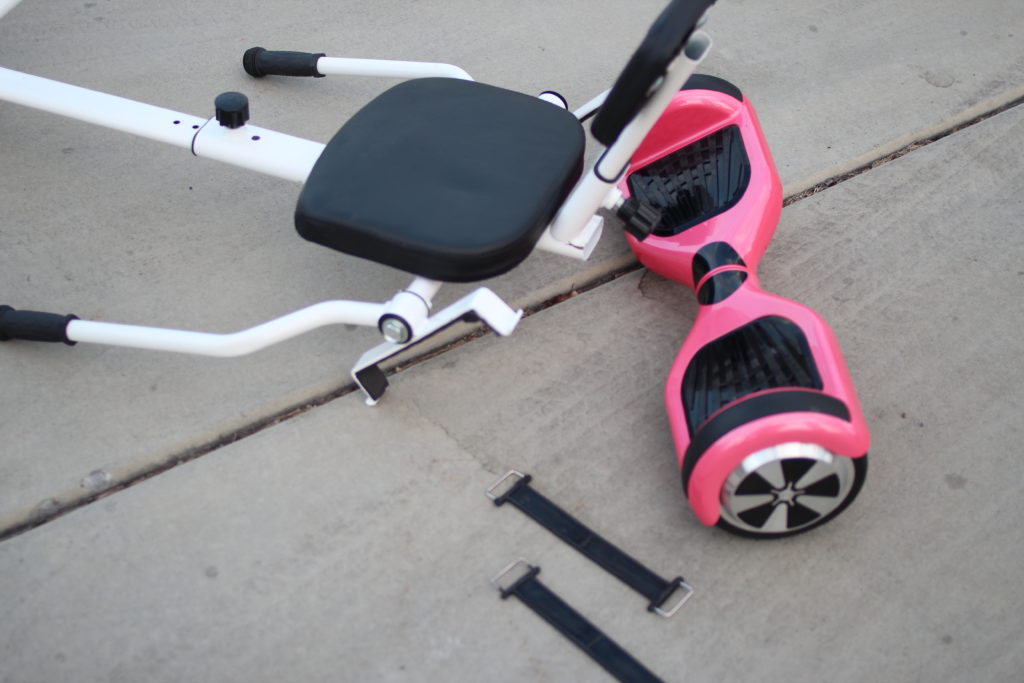 If you already have a board, you can order the carts by themselves on the site and they offer some other accessories too.  The hoverboards have a 1 year warranty and are not going to burst on fire like the cheap knock off ones did when these first came out.   That's why we didn't jump on the craze several years ago, wanted to give time for them to iron out the kinks.
This site can ship all over the country for those of you who are not local.   We checked it out online at Target and Amazon and found that this combo package is selling for $470-$500, so again this is an awesome deal!
If you are local see below for will call arrangements in order to save on shipping.
Everyone else can order them at  www.hoverlikeaking.com.
When you check out make sure to enter the discount code: friendsandfamily
All lower case and no spaces. Pass this on to all of your friends and family like we are, and you are sure to make some child or even some parent's best Christmas ever!    In fact I would totally buy this for Sean and he would think I was the coolest wife ever, well I am!
For local Utah Residents
Once you have checked out the site and decided to order you can direct your orders and pickup arrangements by emailing the following address and once again be sure you and all of your friends/family utilize the discount code "friendsandfamily". You'll need to add that right in the subject line of the email. Here it is: sales@hoverlikeaking.com. 
Let us know if you have as much fun with them as we are!
Check out this short video I put together.