When I hit puberty I began breaking out a little here and there. Nothing too serious, but of course as a teenager, ANY acne is no bueno. Everyone told me that I would grow out of it once I became an adult… Well, here I am, 35 years old and STILL waiting for my acne to go away for good.
I've searched high and low, tried every product and diet imaginable and have yet to find something that works long term. But I'm not giving up. I will keep on trying new things and sharing my experience with all of you.
I shared my experience with Obagi CLENZIderm M.D. System, 
over on Instagram today, and now I want to share my experience with the IPL and Sublative Laser treatment I had tonight at Form Spa. Last week when I got my Vaginal Rejuvenation treatment I met their Master Esthetician Marina. When I saw how amazing her skin looked I said, "SIGN ME UP, I want what ever you're doing". Seriously, her skin is flawless so I had to know what she was doing. She told me about the laser treatments and that they are actually doing a holiday special, buy 2 get one free. So I made my appointment and now here I am, post first laser treatment. Tonight she actually used two different lasers on me, the first one was the IPL which is great for skin discoloration, acne, and sun damage. She applied numbing cream to my face first so I hardly felt anything with that laser.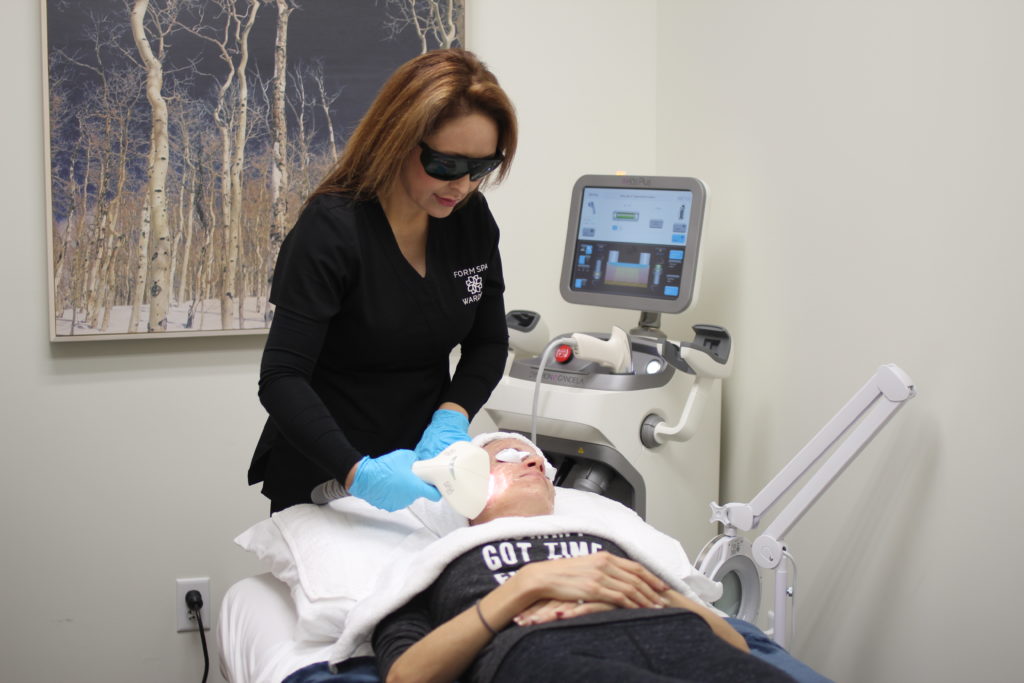 Then she prepped my skin for the Sublative. This laser helps smooth out fine lines and achieve a more youthful apprearance.
Now either the numbing cream wore off or that laser is just more intense. Not gonna lie, it was a bit painful. Manageable but still not my favorite. I would recommend taking an IBProphren or half a pain killer if you have one before hand. My face felt hot and sunburned afterwards but after a few hours it wasn't bad.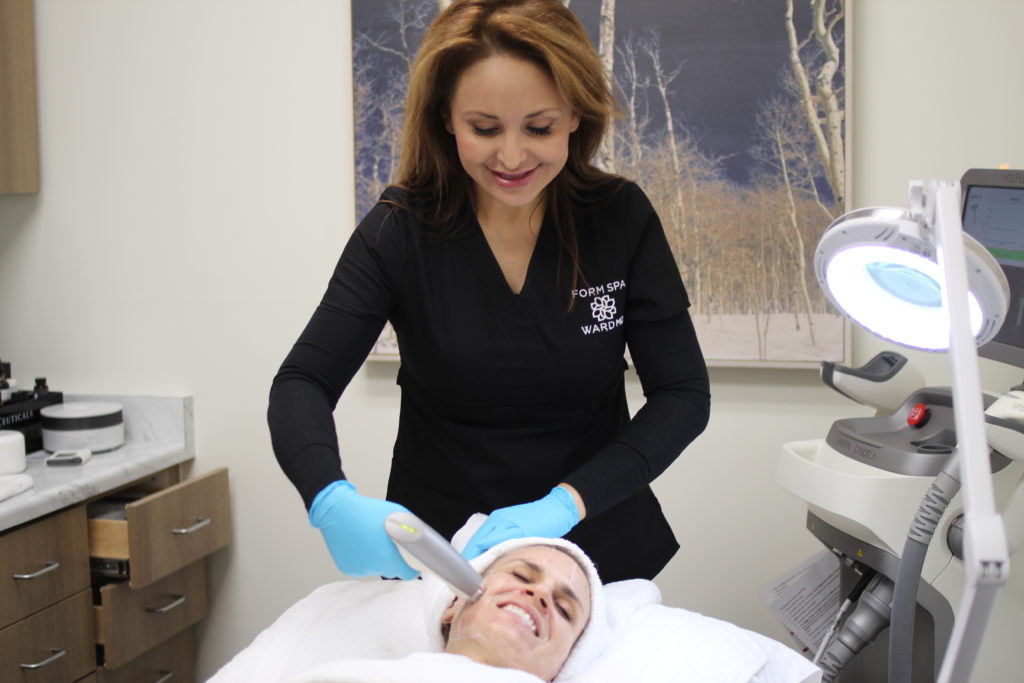 I'm smiling here but this was before she really got started, haha. I wasn't smiling for long.
I will keep you posted on Instagram Stories as my skin recovers from these treatments. So stay tuned over there.