I'm so excited to reveal the amazing inspirational speakers for the Wannabe Balanced Event ! Each one of these ladies have influenced my life in some way and I can't wait for you to hear their stories.
Often times we lose confidence or enthusiasm when trying to pursue different endeavors. We get discouraged by over saturated markets. It's not often that we hear of something completely new and innovative, but that doesn't mean we can't find a unique way of doing what's already been done. I believe we are all bloggers in a way. Social media is something almost EVERYONE uses. We use it to teach, share, inspire, and support. Even though often times the message is something we've most likely heard before. The difference is it's never been said by YOU. Combined with your personality, experience and background. There are a million different ways to say the same thing, what makes it unique is YOU! Different messages resonate with different audiences in different ways.
The Wannabe Balanced Event is about discovering your unique gifts and life mission. Then finding the courage and clarity to reach for it. As most of us are moms, the trick is finding a healthy balance between pursuing your dreams and being the kind of mother you want to be. Becoming a better you and setting an example for your children to dream big and work hard.
Jocelyn Walker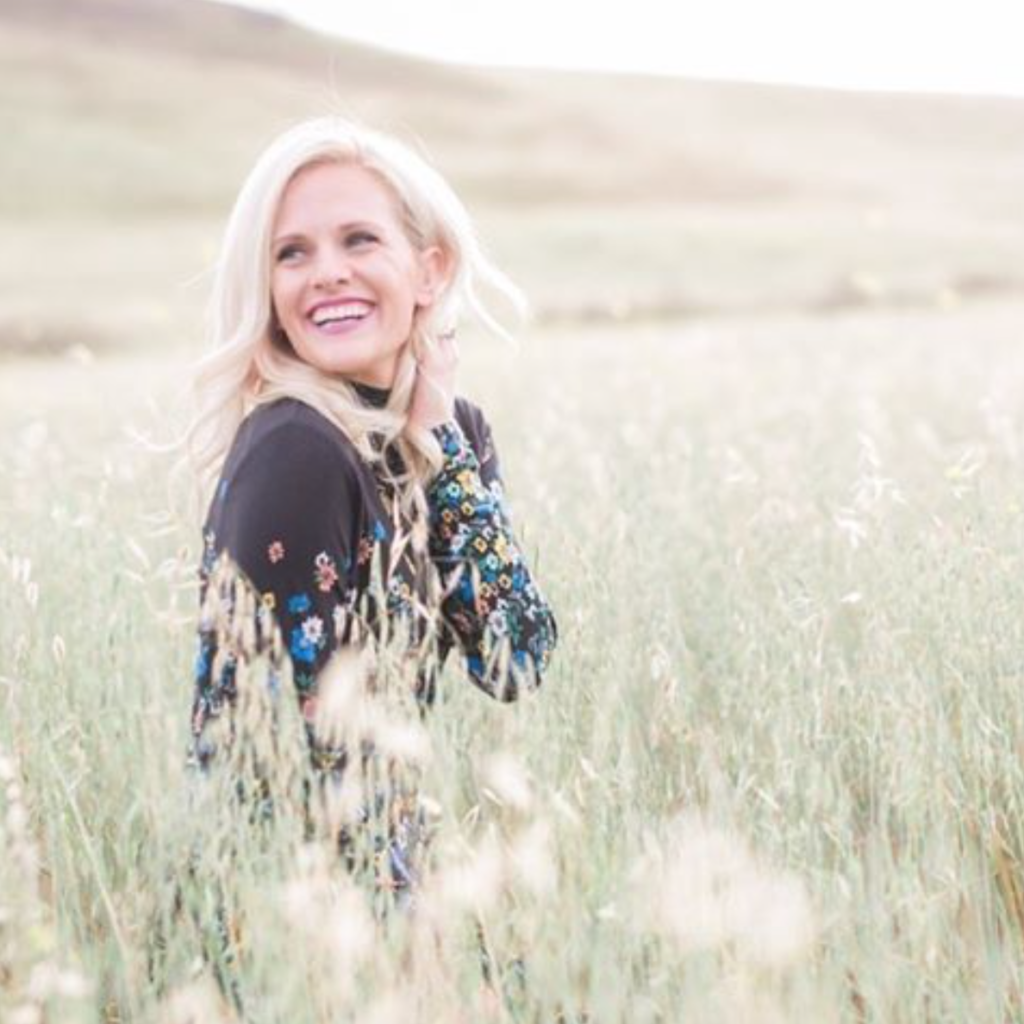 Jocelyn is a boy mom and material girl. She shares her love of fashion, beauty, and style on her Instagram account @dressmeblonde and her blog dressmeblonde.com. Jocelyn began blogging in April of 2015 and now has over 70,000 followers across her accounts. She loves to share good deals, pretty food, and fashion with her followers. Jocelyn is also the mom of two very active boys and two furry dogs.
She believes in being real with her audience, and that her authenticity is one of the main reasons people follow her. She is very selective with the collaborations she chooses – the companies, products, and events that she promotes are ones that she stands behind.
Jocelyn believes in empowerment, and that women (and everyone) should love themselves and their body for who they are. Fashion blogging is a very competitive industry, but she believes that the internet is big enough for everyone to accomplish their dreams. She encourages women to be supportive friends to one another rather than competing.
Melisa Osmond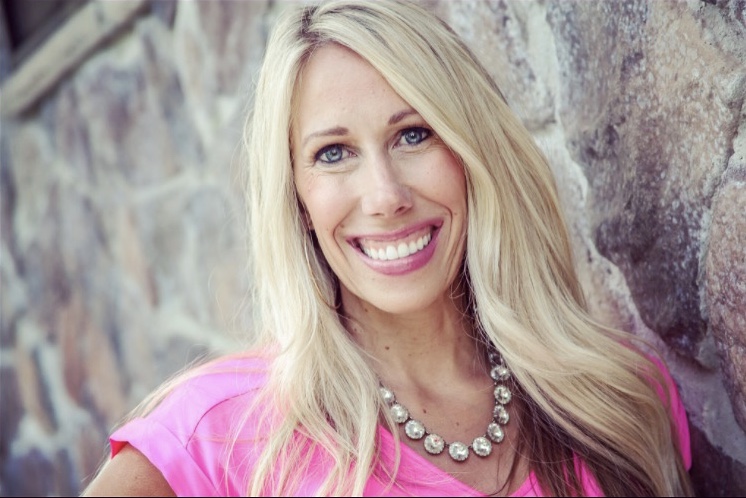 Melisa is a wife and a mother of 3 kids! She is a busy mama always on the go! Melisa has a TV and broadcasting background and makes frequent appearances on Studio 5 KSL.
She started her career in television at 19 years old. She worked for Sony Pictures Studios as well as other networks. She worked on shows such as "The Donny and Marie Talk Show" "Star Search" "Men are from Mars and Women are From Venus" "Pyramid Game Show and MTV "Road Rules Drive it Home Promotion"
She is now a full-time mom and appears on television programs giving advice and family fun ideas. As well as sharing them on the popular blog mommyhighfive.com where she shares her insight and inspiring mom articles amongst other mothers and comes together with women around the world. Melisa has spoken at high schools, colleges, and conferences. She loves sharing her story and inspiration and reminding us of the light that is within each and everyone of us!
Shara Park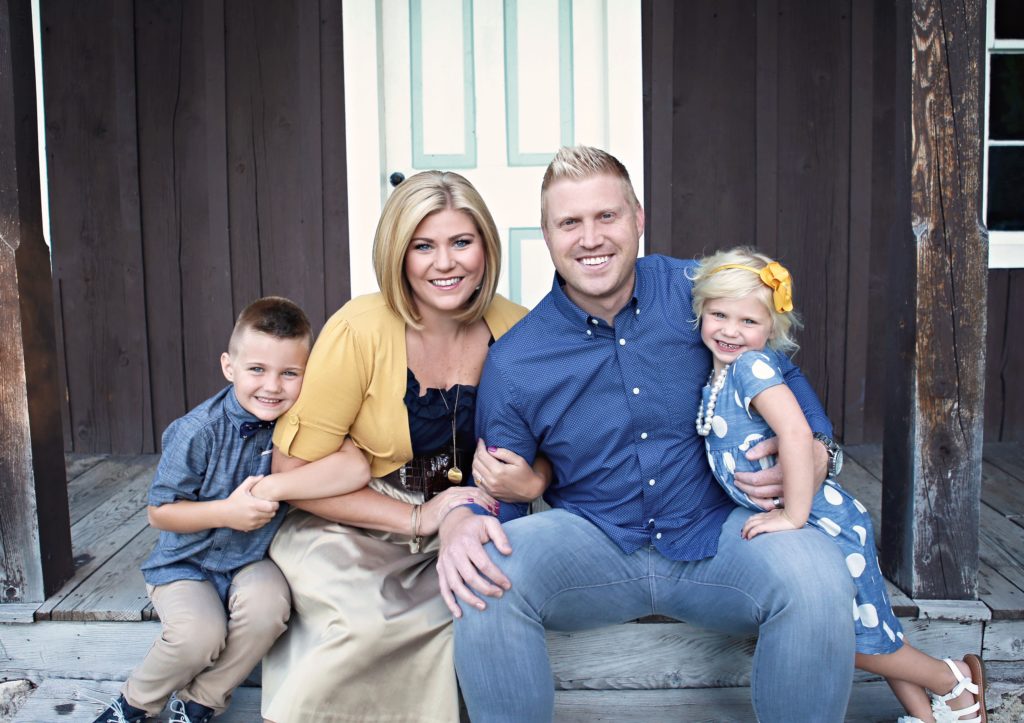 Shara Park is a four-time Emmy award winning journalist who joined the KSL 5 News team in July 2007. She is currently the breaking news anchor for KSL 5 News Today and KSL 5 News at Noon. She can also be seen guest-hosting on Studio 5 and heard reporting the top local stories weekdays on KSL NewsRadio 102.7 FM/1160 AM. When she's not covering breaking news Shara also takes a special interest in sharing the stories of those in our community who go above and beyond to bring others up. Several of her 'High 5' stories have gained national attention and helped spotlight the wonderful people of Utah.
Before joining KSL, Shara worked as a sports/news anchor for KCSG Television in St. George, UT. Prior to that, she had the difficult task of living in Hawaii and working with KWXX Radio, and KPUA.net as a feature sports writer. Since her move to KSL, Shara has been recognized for her reporting by the Rocky Mountain Southwest Chapter of the National Academy of Television Arts and Sciences, Society of Professional Journalists, and the Utah Broadcasters Association.
Shara says she is passionate about many things but most importantly her family and career. Being a working mom in a demanding field can be difficult but she says finding balance is a necessity. At our Wannabe Balanced event Shara will be speaking on the "anchors" in her life that help her achieve that balance.
Instagram: @sharaparkerpark
Facebook: Shara Park, @SharaParkNews
Twitter: KSLSharaPark
Randi Escobar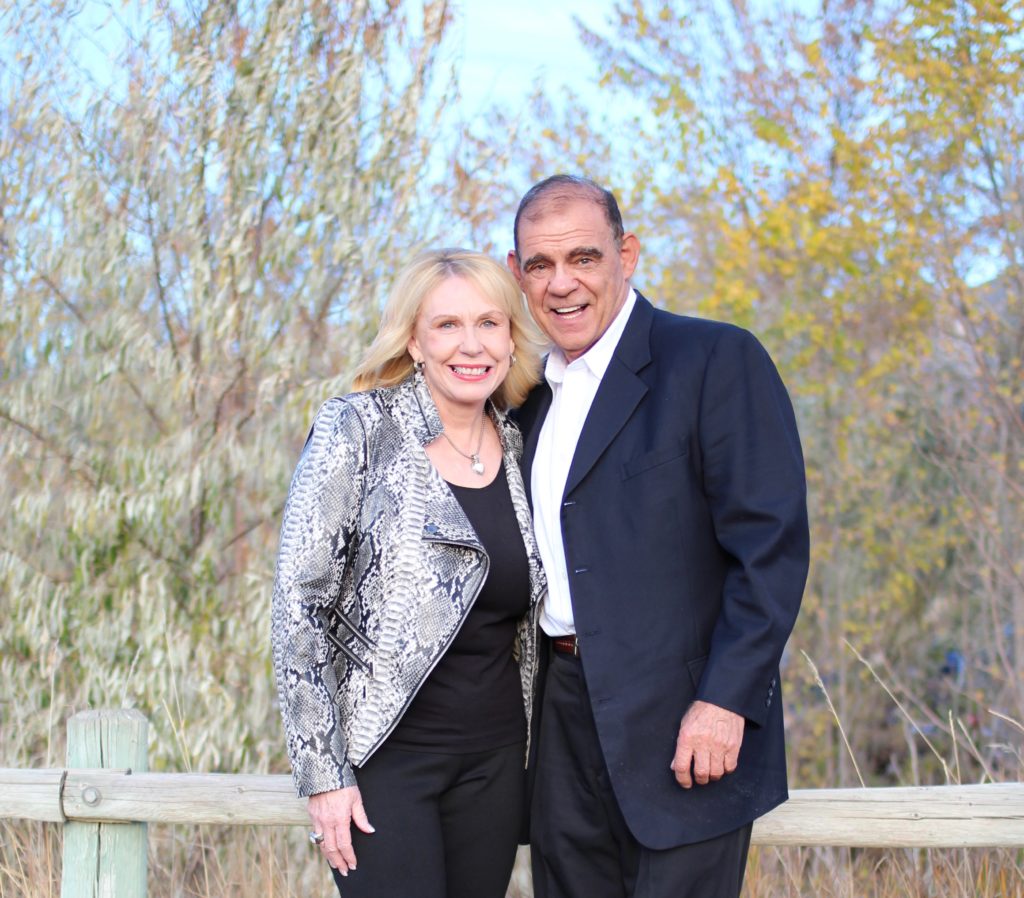 Randi, is a self-made, multi-millionaire, whose story has inspired and touched more than two million lives. Randi & Tony Escobar have been married for 47 years. Together they have 4 children and 12 grandchildren. Randi loves serving people and believes that the secret to her success in the health and wellness profession has come from helping others realize their dreams of health, wealth, joy and happiness. Her passion is teaching people, especially women, an easy way of discovering and developing themselves.
Randi believes in possibilities and teaches others to rise to their ultimate potential. Her story talks about her rise from an overwhelming financial crisis to becoming a seasoned and accomplished businesswoman and personal development professional. She has been the guest speaker at many events attended by thousands all over the world.
Randi with her husband, Tony,  have worked as service missionaries for 6 years within the Twelve Step Addiction Recovery Program, working in the Utah Jail and Prison and have presided over hundreds of Twelve Step Meetings.
Randi and Tony received a prestigious "Congressional Commendation from the House of Representatives of the United States" acknowledging their work as well as their generous, philanthropic contributions to several charities.
Randi's accomplishments were recognized in several publications.
Wasatch Women Magazine
Richard Paul Evans best selling book, "The 5 Lessons a Millionaire Taught Me  for Women"
Randi's success has been recognized in Jack Canfield's (Chicken Soup for the Soul) runaway, number "1" Best Selling Book, "The Success Principles".
Randi is a wonderful speaker and trainer. She attracts people to her. She motivates, she encourages and she brings out the best in people. Her presence and delivery on stage is sincere, heartwarming, refreshing and inspiring.
Dr. John Gray, Author,                                                                                                        "Men are from Mars, Women are from Venus"
Kirsten Tyrrel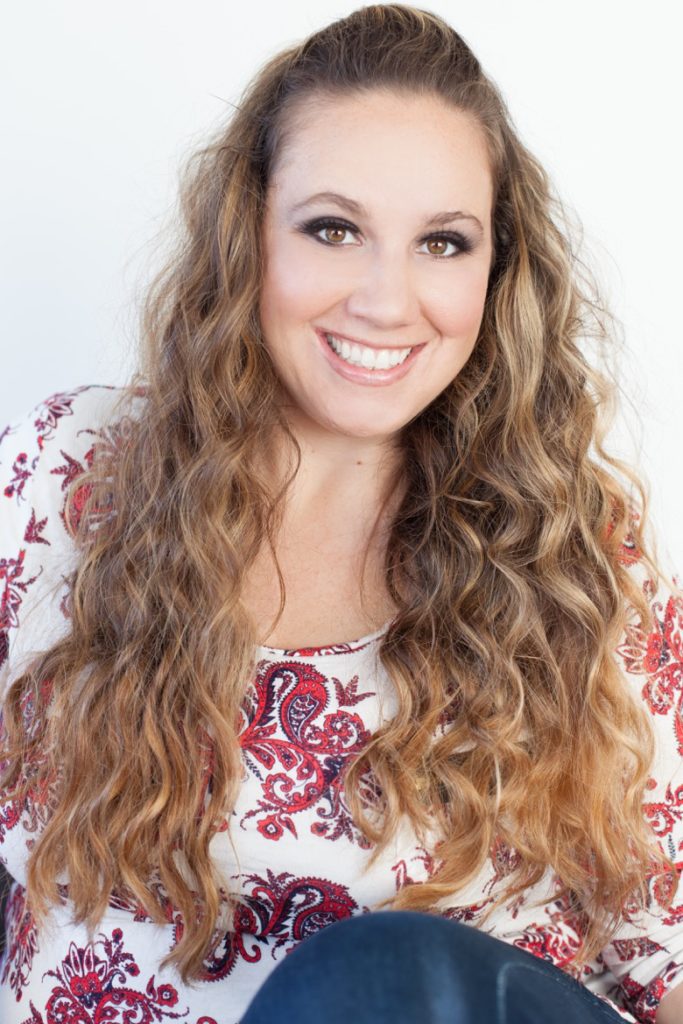 Kirsten is the mother of three children and host of the Marvelous Moms Club podcast where she shares stories of inspiration from women all over the world to uplift and inspire women to break out of mediocrity and become the mothers they dream of being.  Upon realizing she was in a very dark and stressful place with motherhood, she made significant changes that helped her realize how truly amazing a blessing it is to be a mother, and how capable she was of being a marvelous mom as well as a successful woman. She created her podcast to share that message with others who might be feeling alone, exhausted and incapable of pushing themselves towards a higher level of joy. Now in its second season, Marvelous Moms Club has over 150 episodes with stories from women worldwide! 
Kirsten and her husband are serial entrepreneurs and manage multiple businesses from their home in beautiful southern Utah.  When she's not working or interviewing amazing mothers, she loves reading to her kids, planning world travel and making every day an adventure! 
Chandice Probst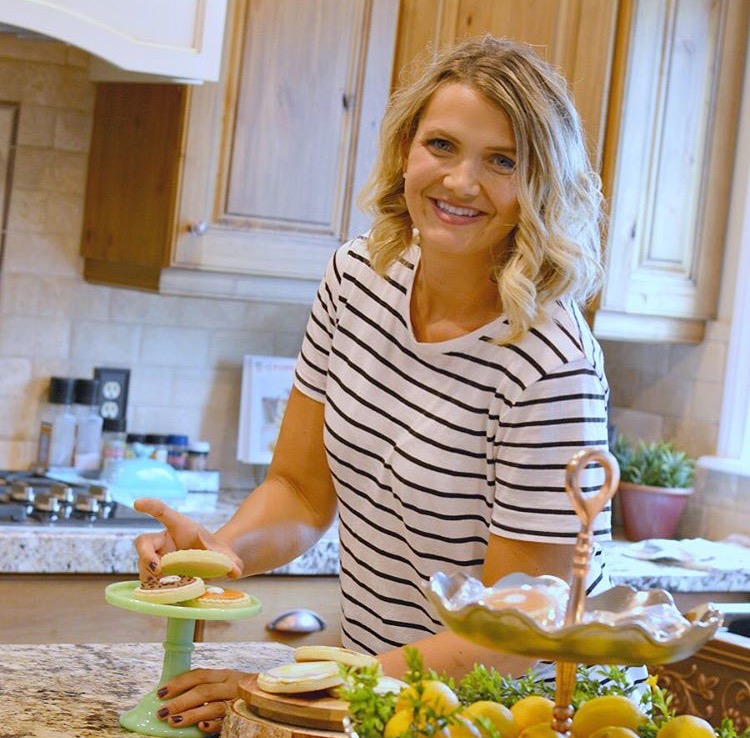 Chandice is the bubbly personality behind
This Vivacious Life
. She is a recipe developer (her book
Gluten-Free on a Budget
is available on Amazon and party stylist. She loves to bring life and effervescence to everything she does! Chandice is also the founder of
Enlighten Retreat
 an annual event that gathers women together for a weekend of knowledge, enlightenment and fun!
Crystal Escobar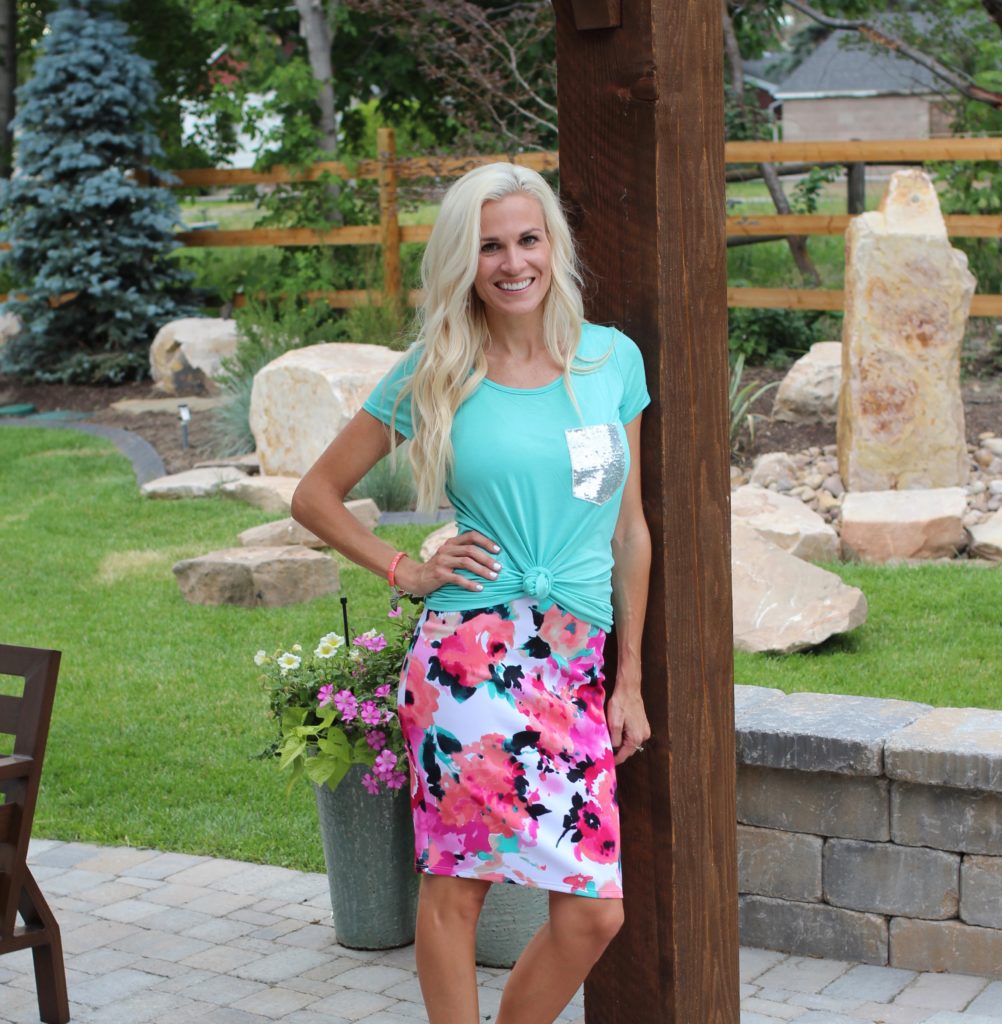 Sean and Crystal Escobar live in Utah with their 4 children.  Their dream was to work from home helping people overcome self-limiting attitudes and realize the full power of their potential.  They wanted to spend the majority of their time with the ones they loved the most, their family.  Realizing their dream, they achieved six figure income success at the young age of 23 and Million Dollar Income Earner Status at only 27 years of age, a record for their company!  Liberated, they now own 2 magnificent homes in different parts of the state, enabling them to enjoy the blessing of traveling with their family and working from wherever they desire. Crystal started the blog in 2009 and called it Wannabe Balanced Mom as a way to share her life as a Mompreneur and to help other moms find balance and purpose in motherhood. She continues to Instagram, Facebook and blog about balancing life as a Mompreneur. Sharing healthy recipes and information on building a successful online business as a stay at home mom. Kombucha maker, home birth enthusiast, and wannabe balanced mom.
So, what do you think about all these AMAZING inspirational speakers?! The next Wannabe Balanced Event is just going to be out of this world!