"There is something wonderful about a book. We can pick it up. We can heft it. We can read it. We can set it down. We can think of what we have read. It does something for us. We can share great minds, great actions, and great undertakings in the pages of a book."
~Gordon B. Hinckley
I remember when I first read this quote in the book Standing for Something: 10 Neglected Virtues That Will Heal Our Hearts and Homes
 16 years ago. Back before technology was such a huge part of our lives. I wrote this quote down in my notebook full of my favorite quotes. For some reason this really resonated with me. Standing For Something was actually the first book I ever really LOVED. Took me 20 years to realize how much I LOVED to read. Not just any books though, I craved TRUTH and understanding about life and my purpose. Reading that book sparked a deep desire to self educate and gain as much knowledge as I could. I'm always searching for more and little by little unraveling the mysteries of life.
Now fast forward 16 years and I see how much things have changed. The abundance of information we are presented with on a daily basis. It's all so amazing yet so overwhelming.
As I pondered this quote, I was inspired to write this post and talk about the printed books vs ebooks debate and share the 3 reasons I feel we should choose printed books over ebooks.
#1 To be an example to your kids.
Lately I've been trying to be more conscious of how often my kids see me on my phone or the computer. Most of the time I'm working and being productive but for all my kids know, I could be doing the very same things they choose to do on their iPads and phones. Like playing candy crush or watching Netflix. I don't want my kids to think I spend my time on mindless entertainment. I want them to see that I desire to learn and grow by filling my mind with valuable information.
So instead of reading books and articles on my phone I choose to read an actual book or play the audio version if possible so that my kids see me learning rather than assume I'm just playing Angry Birds or watching reality tv shows on YouTube.
#2 Too many distractions.
My phone and computer just has TOO many distractions. Remember that post I did about How To Balanced The Addiction To Social Media? Well the struggle is real. Once you pick up that phone and see those red notification numbers in the corner of your favorite social apps, you can't help but check them? Pretty soon you're sucked in and before you know it, you never actually made it over the book app or article you set out to read in the first place.
There are just too many things pulling me every which way when I'm on my phone and computer. Gotta check email, gotta buy something on Amazon, respond to this and that, shop for this and that and it's just a never ending train ride that's extremely difficult to get off.
#3 The ability to mark and add notes.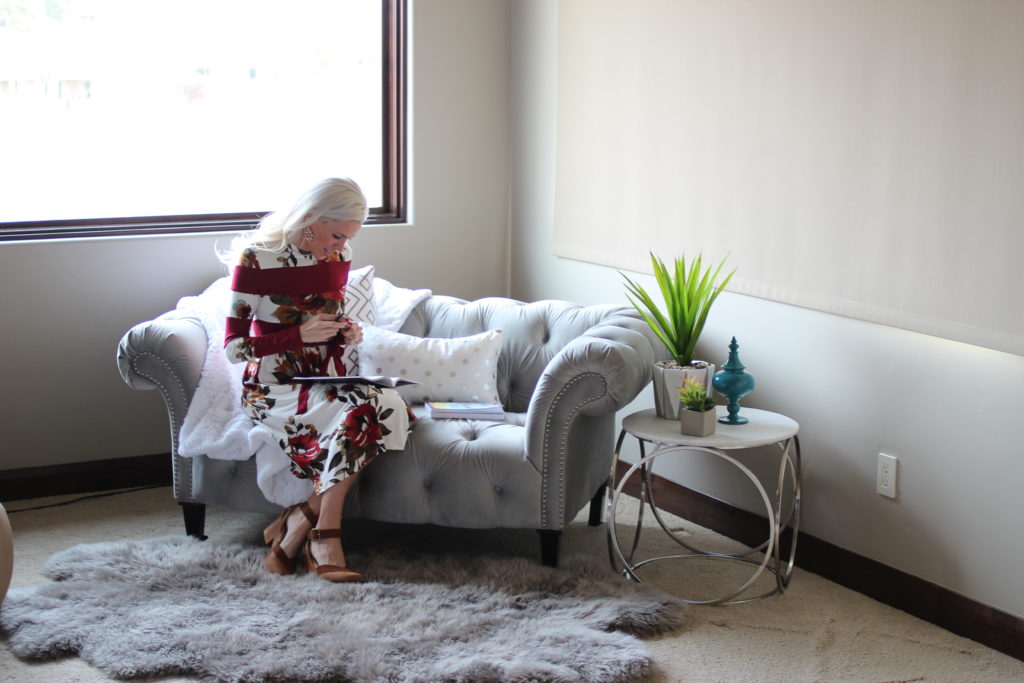 I don't know about you, but I just love marking up my books, folding down corners of pages I like, and adding my own thoughts and notes to the margins. By doing this I'm able to easily refer back to different quotes and inspired thoughts that came to me while reading. I love finding sentences and paragraphs that speak to my soul and resonate with what I'm experiencing in my life at the moment. I have a wonderful collection of books that have made me a better person. I love to revisit them when writing my blog posts because often times I find something that is so well written that I can't imagine writing it any better. Therefore I simply add it to my posts. Like Hinckley said, there is just something about an actual book. Such a profound way to connect our minds with others around the world and of different generations of time. And I also LOVE using actaul paper to take notes and write down thoughts. I much prefer that over typing it out. Something about looking back in my old journals and seeing my own handwriting. Brings me back to the very moment I wrote it down. Reminds me of where I was and how far I've come in this journey called life.
Pondering on the printed books vs ebooks debate and putting together these three reasons has actually motivated me even more to write my book and get it published as opposed to sharing it all on my blog. There's just something about holding a book in your hand and flipping those pages that a computer or phone simply cannot replace.