Summer is one of my favorite times of year. With Fathers Day, the 4th of July, Sean's birthday, and our Anniversary. So many things to celebrate. If you know me then you know that I LOVE to get all festive when it comes to holidays. Check out our Pioneer Day Fun.
I wanted to share 3 simple things you can do with the kids to make this holiday a little more special. Also be sure to check out our YouTube video of the fun make over and dance party we had this year.
Healthy Patriotic Strawberries and or Jello
I'm sure you've seen this idea all over Pinterest, but of course I had to create my own healthy spin to it. We used Driscolls Strawberries, and instead of white frosting, I've used my favorite home made coconut whip cream. Only 3 ingredients, coconut cream, vanilla stevia, and cinnamon. First dip in the whip cream, then dip in some blue sprinkles.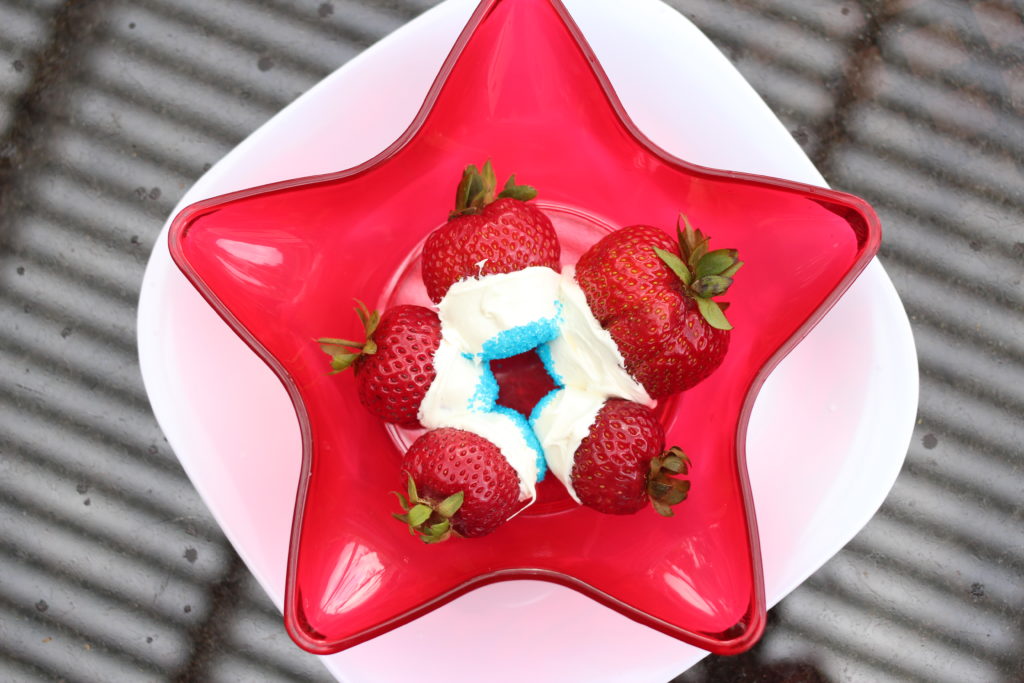 Here's another healthy treat. Yes, it's HEALTHY jello. See my recipe HERE. Again, topped with coconut whip cream and some sprinkles.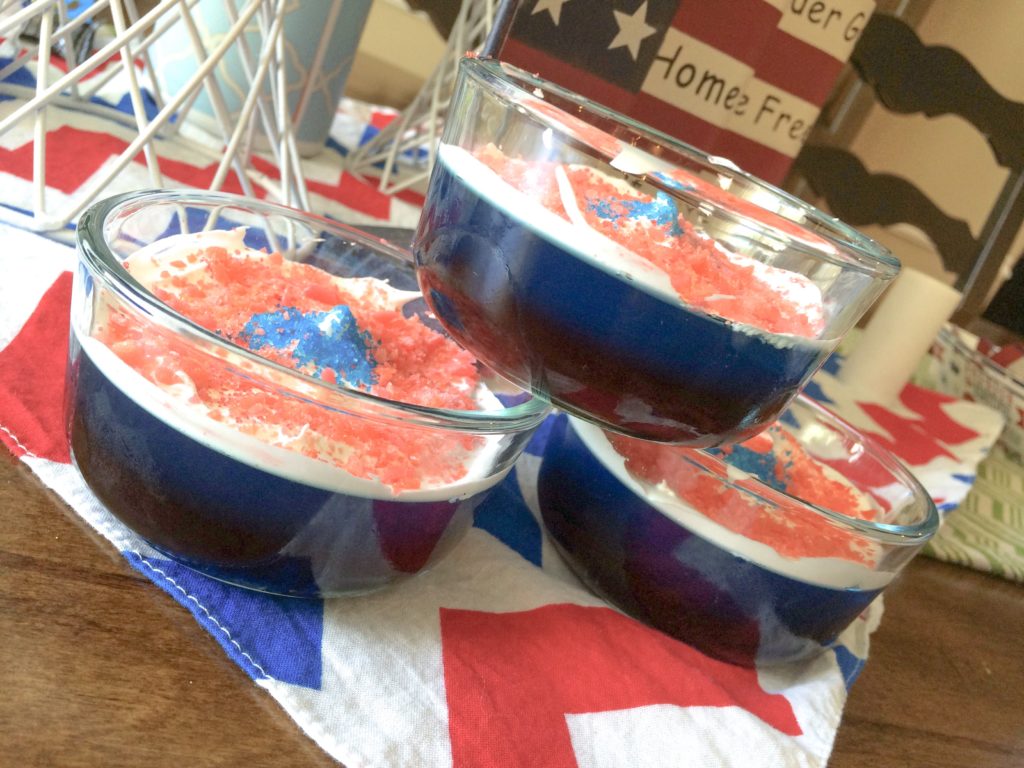 Face Painting
Kids always love a little face paint. And look how easy this was! I just happened to have a white eyeliner pencil and it was perfect. This year I'm going to get a little more creative. I think I'll buy some face paint and look up a few YouTube video tutorials.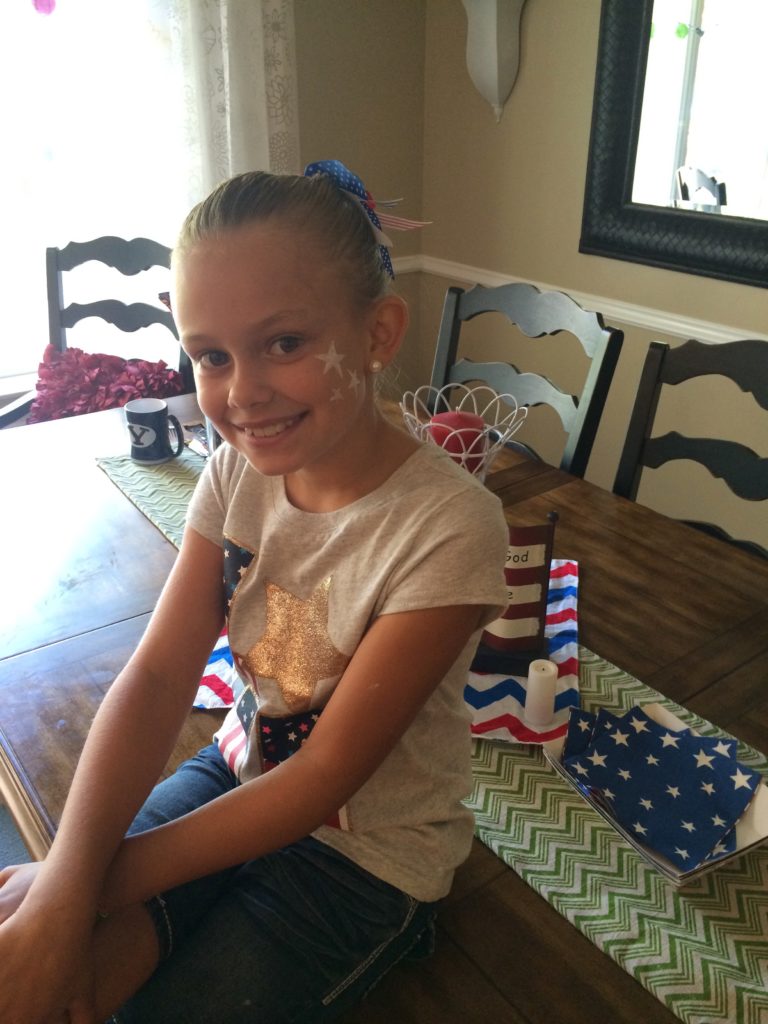 Red White & Blue Manicures
Now I'm no nail artist, but you can get pretty creative with a simple nail art kit. Be sure to check out my YouTube channel for more Summer Fun Ideas.