Summer can be so fun yet so daunting for us moms. We get excited to finally let go of the busy schedule and relax a bit, but our kids don't seem to know how to relax. They wanna go go go, and we just wanna take it easy and rest. They expect us to entertain them all summer long. I try to encourage my kids to be creative and come up with their own ideas for family summer fun, but that doesn't keep them from constantly whining about being bored.
As part of my goal to be more hands free this summer, I came up with a good game plan…
P.S. I got to talk about my ideas on TV!!! Check it out HERE!!!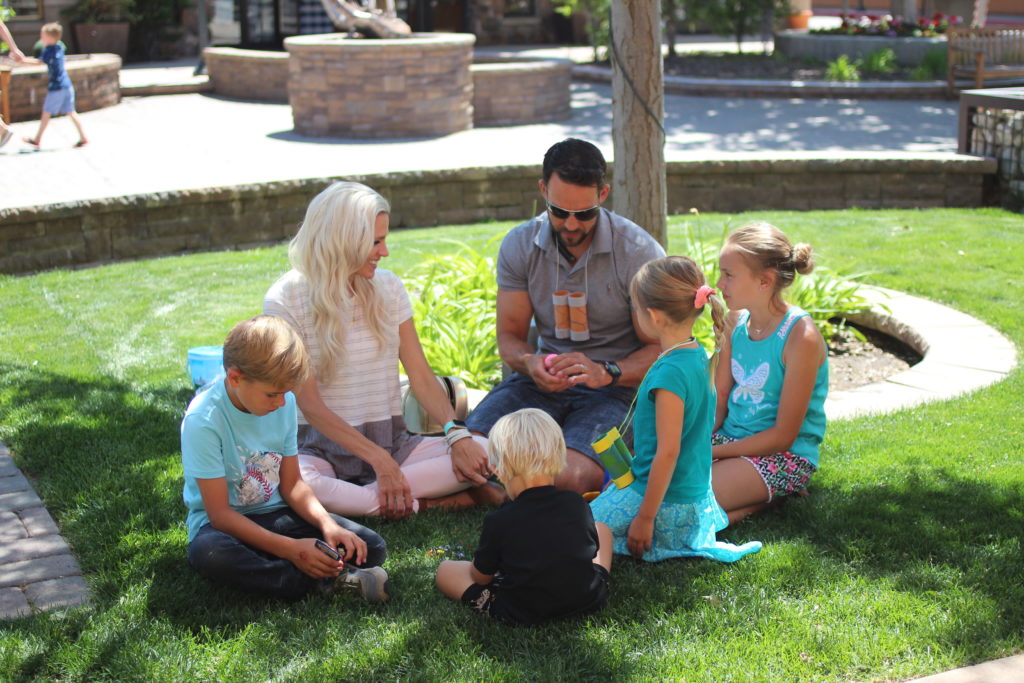 Allow me to show you a little something I put together with the help of my wonderful friend Glady at Heart Take The Wheel. It's a FREE PRINTABLE you can use as a guideline for your family summer fun. When creating things like this I'm always keeping BALANCE in mind. I want my kids to have a nice well rounded summer so I cover it all, from doing chores, to exercising, and spending a little time on school work each day. Be sure to catch my YouTube videos to see all the fun in action (I've attached my most recent one below). Also if you want to see more pics of my school room transformation then check out THIS POST.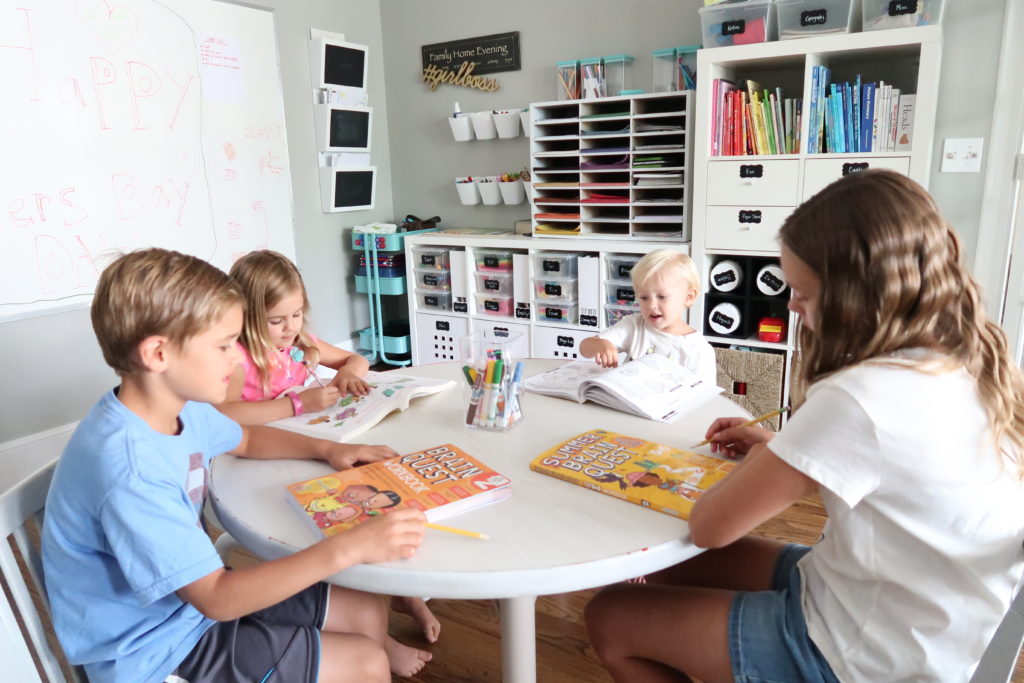 I've been trying to make time to do one or 2 pages a day in their school workbooks and some reading. We really like the Brain Quest Workbooks
and flash cards
. I love how they are curriculum-based, but infused with a spirit of fun.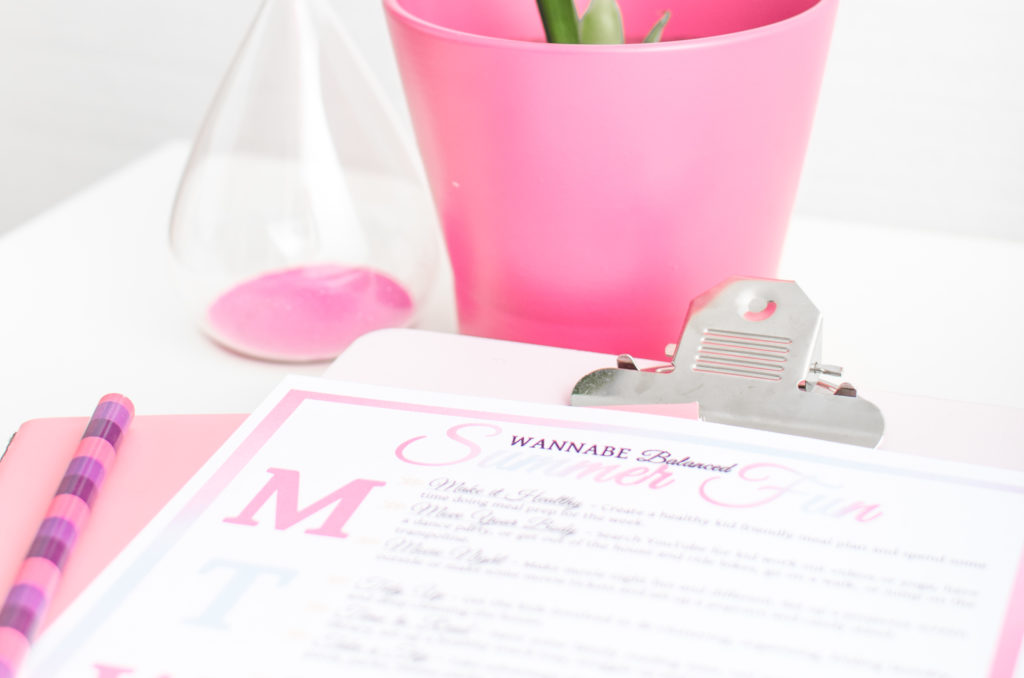 Monday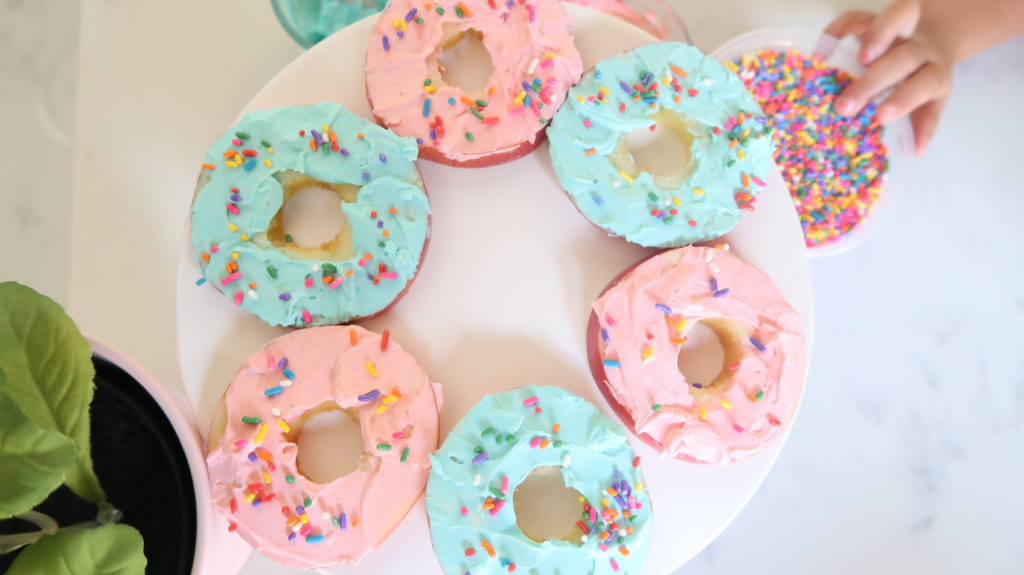 Move Your Body ~ Search YouTube for kid workout videos or yoga, have a dance party, or get out of the house and ride bikes, go on a walk, or jump on the trampoline.
Movie Night ~ Make movie night fun and different. Set up a projector screen outside or make some movie tickets and set up a popcorn and candy stand.
Tuesday
Tidy Up ~  Get the kids involved in de-cluttering, organizing, folding laundry, and deep cleaning the house.
Time to Read ~ Have some family reading time. Get some new books at the library, set up a healthy snack tray, snuggle up and read books together.
Take a Trip ~ Take advantage of your local kid friendly amenities. Splash pads, pools, parks, theme parks, hikes, lakes, museums, ect. Our favorite place to visit is Thanksgiving Point because of all the different options. Dinosaur Museum, Farm Country, Museum of Natural Curiosity, and the beautiful Gardens.
Wednesday
Write About It ~ Spend some time journaling with your kids. Give them writing prompts if needed.
Workbook ~ Get some educational summer work books like Brain Quest Workbooks, for the kids. I like to have them do at least one or 2 pages a day, but one day a week spend a little more time working in it.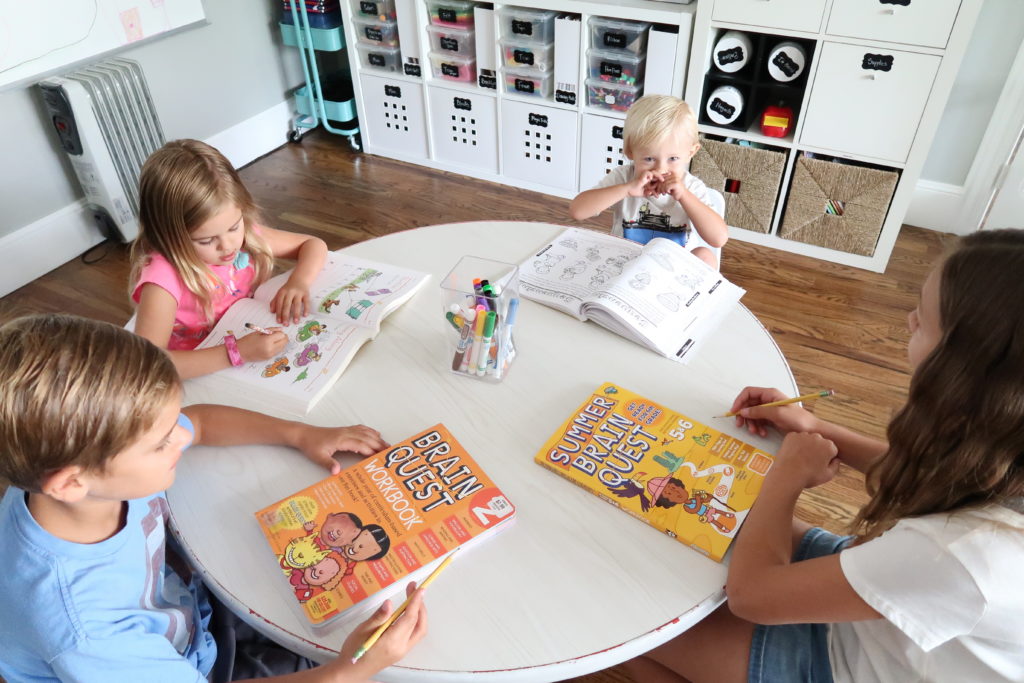 Wet n Wild ~ Have a water balloon fight, squirt gun games, sprinklers under the trampoline, water parks, pools, splash pads, ect.
Thursday
Think Thoughtful ~ Do a random act of kindness with the kids, Pinterest has lots of ideas.
Thankful Writing Time ~ Have the kids write out everything they're grateful for and some positive affirmations.
Thrifty Creative Craft ~ Create something using only items in your house. Old toys, empty milk carton, paper towel role, scraps of fabric, an old t-shirt, card board box, etc.
Friday
Fresh Fun Pinterest Activity ~ Find a new summer fun idea on Pinterest and do it!
Family Fitness ~ Do something active as a family. Go on a hike, family bike ride, play soccer, play freeze tag, roller blading, ect.
What about you? What do you do for your family summer fun? I'd love to hear it in the comments!