Last summer we did a MAJOR remodel in our great room. See all the before and after pics HERE. Since then I've been on the look out for new decor to go with our freshly painted walls new carpet, and new couch. The other day I got to have a MOM DAY! I got a babysitter and set out to do a little shopping and a little pampering.  I went to Rod Works and found the CUTEST decor, then to Form Spa for a really awesome facial treatment. Find out why they drew my blood and put it on my face in my recent YouTube video.
Don't you love the new clock and latter? It's just perfect for this space. One of the only parts of the house that we didn't change. Our house was built in 84 and I really love this old brick wall and wood burning stove.
I also got a couple a new living room rug from RugsUSA.com. A new Downy Faux Sheep Skin accent for the green chair. And another rug for the great room. See more details in the video tour I just uploaded to YouTube.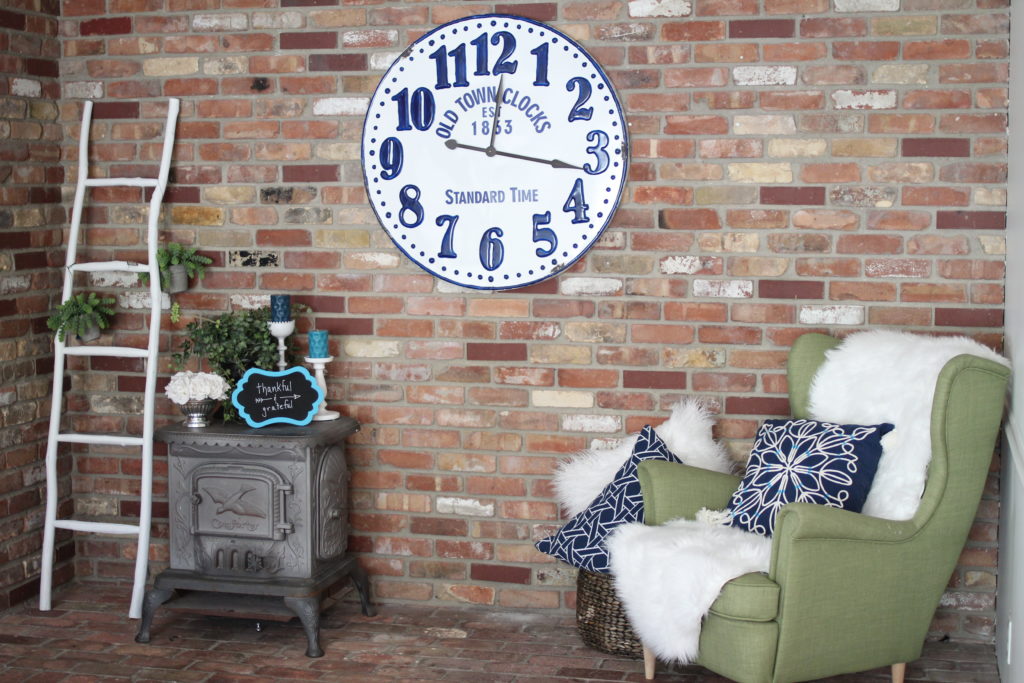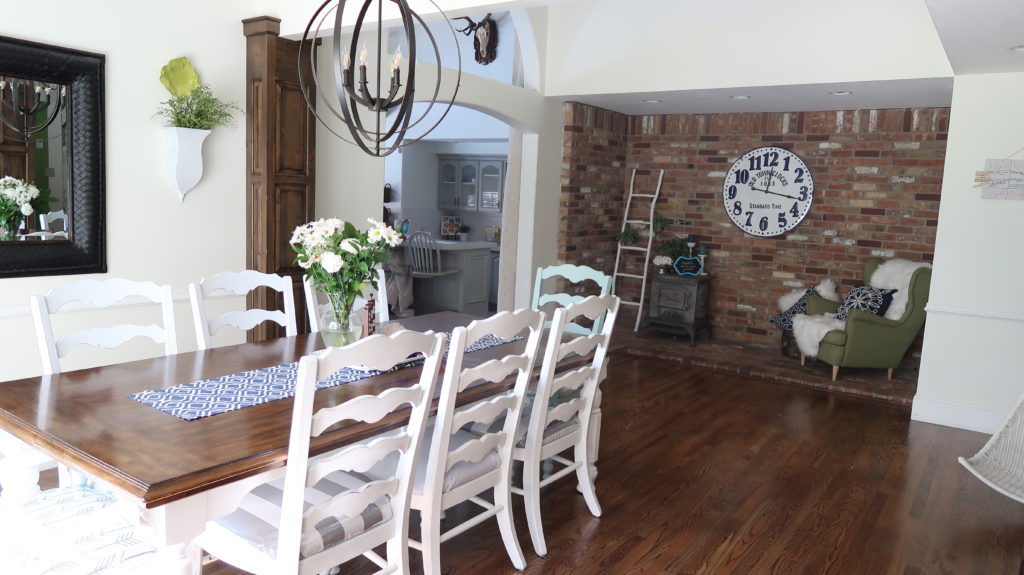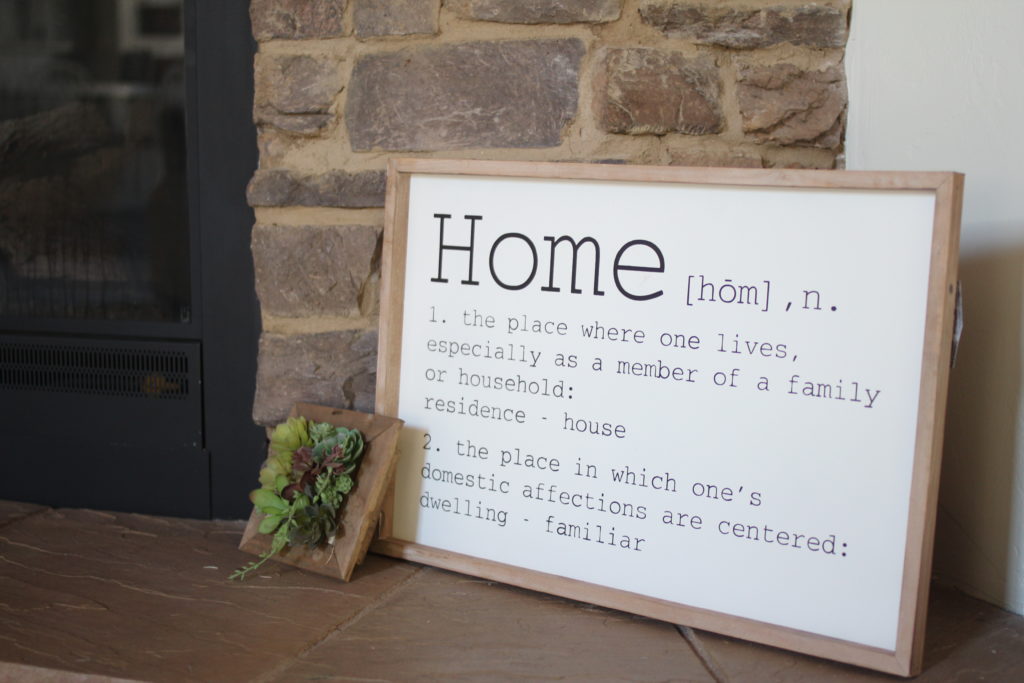 The rug below is called Mist Shades Granite from Rugs USA.