Congratulations Tonya Thompson for winning this months Giveaway!!!!
Two years ago I started up the Wannabe Fearless Challenge because I noticed something changing about my personality. Being a stay at home mom I realized how comfortable I had become being an introvert. I found myself in a lot of socially awkward situations. My once outgoing and bubbly personality was no longer a way I would describe myself. I had become shy and afraid of speaking in front of people. The term "what you don't use, you lose" was now a reality when it came to being social NOT on social media.
I didn't like what I had become. I truly believe that we all have been given gifts that are meant to be shared with the world and how was I to share anything with the world if I was too afraid to do it. I knew I needed to do something, so I decided to create a group challenge out of it. I knew that if I was feeling this way, there had to be many other stay at home moms experiencing the same thing.
Fear had become such a strong emotion for me and it was holding me back from reaching my true potential and putting myself out into the world. I decided I wanted to challenge myself and anyone else willing, to do one live video a day for 6 months. One of the best ways to overcome fear is to do something scary every day and doing live videos was definitley scary for me. I saw this as a way to not only overcome fear, but as a way to improve my communication and public speaking skills.
After 6 months of consistently doing live videos I noticed some major changes in myself. First, my hand would no longer shake uncontrollably every time I went to push the "broadcast" button. Second, I became a lot more outgoing again. I talked to people everywhere I went, and I discovered I had a lot to say and wasn't afraid to say it. I'm still working on my public speaking skills, but I did notice my words flow a little more and I'm not saying as many "likes" and "ums".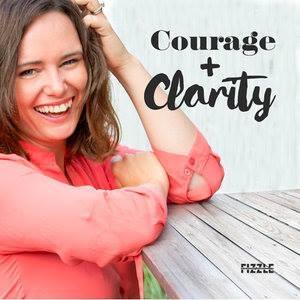 I'm really excited to be teaming up with Steph Crowder with the Courage and Clarity Podcast. She has so much public speaking experience and in my oppinion is SO talented when it comes to speaking in front of people and being on camera. I'm always amazed with how well she speaks and shares her messages in her Podcast. I totally want to be like her when I grow up. Having my own Podcast is on my bucket list and I hope to be as amazing as her one day. Listen to the Podcast episode her and I did together this week.
Steph Crowder is Head of Member Success (aka, Den Mama) at
Fizzle.co
, the place for courses + community for thousands of creatives, makers and entrepreneurs. She also hosts the
Courage & Clarity
  podcast and co-hosts The Fizzle Show.  Her job has revolved around public speaking for 7 years and has been podcasting for 2.5 years.
She was kind enough to create a 15 day task list to help us develop some better communication and public speaking skills.
If you'd like me to send you the PDF printable then enter your email HERE.
One reason why I think this is such a great communtiy challenge is because we can support one another by watching eachothers videos. It's a fun way to get to know more of the wonderful ladies in the Wannabe Balanced Facebook group. Just use the hashtag #wannabefearless and share your video links in the facebook group. I will do my best to watch all of your videos and support you by liking and commenting.
Also, I love making these challenges a little more fun by offering a chance to win a prize at the end of the month for all who participate. This month I'm giving away a $200 Gift Card to Modern Vintage Boutique and a $200 Michael Kors wallet. Below is a list of all the ways you can enter the drawing. Each task you do counts as an entry in the drawing.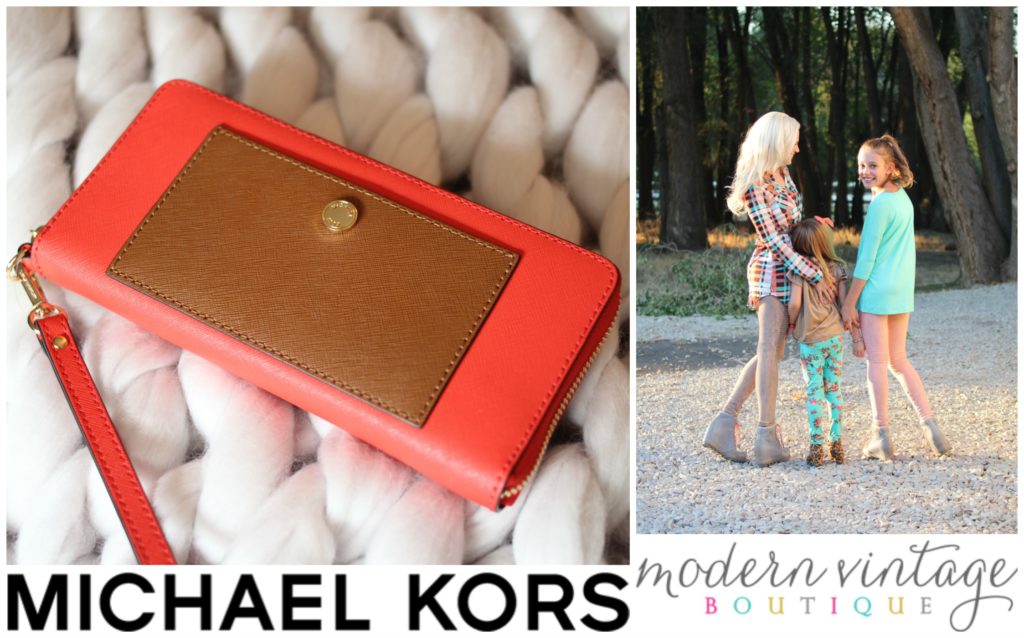 ENTER GIVEAWAY:
Follow all 3 of us on Instagram: @wannabebalanced     @stephcrowder_    @shopmvb
Share this blog post on social media and be sure to tag me and use the hashtag #wannabefearless.
Leave a comment here letting me know you're participating in this challenge.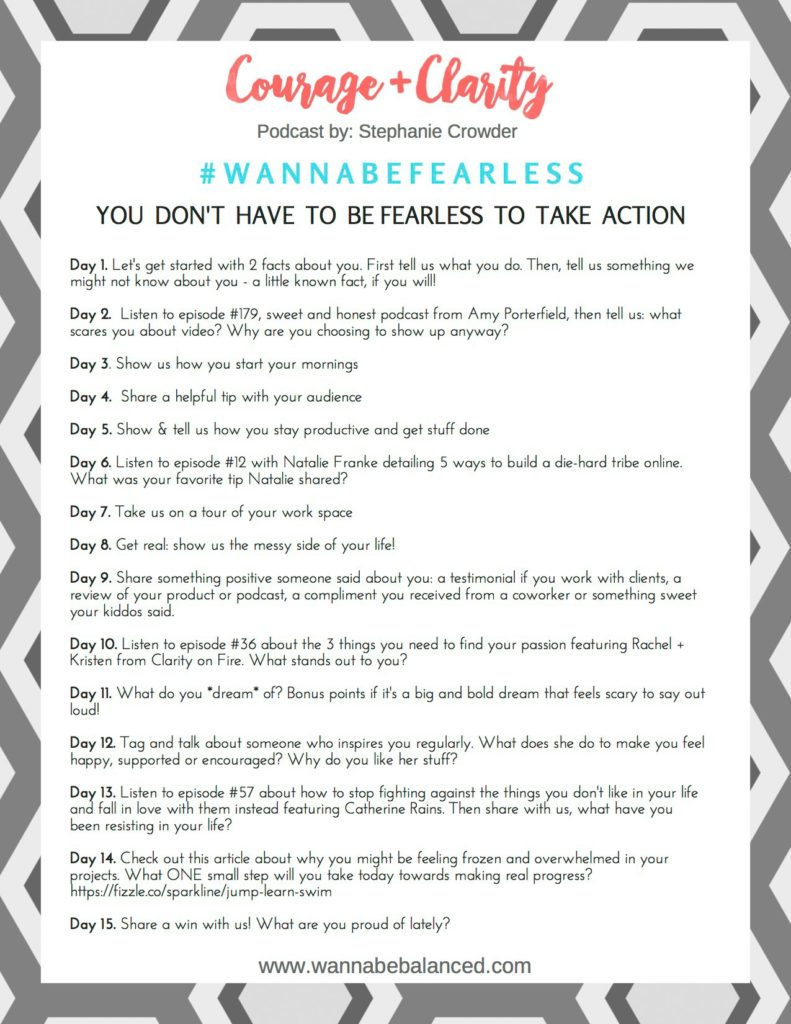 If you'd like to print off your daily task list then enter your email HERE and I'll send you the PDF file.
DAY 1   Let's get started with 2 facts about you. First tell us what you do. Then, tell us something we might not know about you – a little known fact, if you will!
DAY 2    Listen to this short, sweet and honest podcast from Amy Porterfield, then tell us: what scares you about video? Why are you choosing to show up anyway?
DAY 3   Show us how you start your mornings
DAY 4    Share a helpful tip with your audience
DAY 5     Show & tell us how you stay productive and get stuff done
DAY 6     Listen to this podcast episode with Natalie Franke detailing 5 ways to build a die-hard tribe online. What was your favorite tip Natalie shared?
DAY 7    Take us on a tour of your work space
DAY 8    Get real: show us the messy side of your life!
DAY 9     Share something positive someone said about you: a testimonial if you work with clients, a review of your product or podcast, a compliment you received from a coworker or something sweet your kiddos said.
DAY 10    Listen to this podcast episode about the 3 things you need to find your passion featuring Rachel + Kristen from Clarity on Fire. What stands out to you?
DAY 11    What do you *dream* of? Bonus points if it's a big and bold dream that feels scary to say out loud!
DAY 12    Tag and talk about someone who inspires you regularly. What does she do to make you feel happy, supported or encouraged? Why do you like her stuff?
DAY 13     Listen to this podcast episode about how to stop fighting against the things you don't like in your life and fall in love with them instead featuring Catherine Rains. Then share with us, what have you been resisting in your life?
DAY 14    Check out this article about why you might be feeling frozen and overwhelmed in your projects. What ONE small step will you take today towards making real progress?
DAY 15    Share a win with us! What are you proud of lately?
If you would like to join in on this challenge and receive incredible support and followers, then  join our Facebook group called Wannabe Balanced. Everyone is welcome!!!
Just be sure to use the hashtag #wannabefearless as part of your title and share your videos on Facebook, Twitter, and Instagram. I would love to support you through this challenge by watching your videos. I did this challenge the last 2 years with a great group of women and it was amazing to witness the growth in just 15 days. Don't worry about keeping up, or starting late in this challenge. Just start today no matter what day of the month, or even what month of the year it is. This challenge can be used anytime, just go for it!
Reasons why Live Video is so great:
*Huge time saver! Doing live video is much faster than blog posts. Being a mom of 4 small children doesn't really allow much extra time. So I like to utilize video mostly and blog when I can.
*Great way to practice your speaking skills. It's a little nerve racking at first, but I can see how much I've improved over the past 2 years since starting.
*The Instagram and Facebook algorithm favors accounts that use all their features. Most people don't utilize the live video option so you will be bumped up a bit higher and have less competition if you overcome the fear and start doing more videos.
*If you are building a brand or business, it's a great way to teach and share information in a more personal way. People can SEE you and hear your voice. It humanizes you.
*Since you are live and people are able to comment, it just feels like you're face-timing with friends. You can get instant feedback and answer questions on the spot.
*It's great self talk and a way to voice your positive affirmations and at the same time lifting others.
So come on everyone! Let's work at overcoming fear one day at a time.