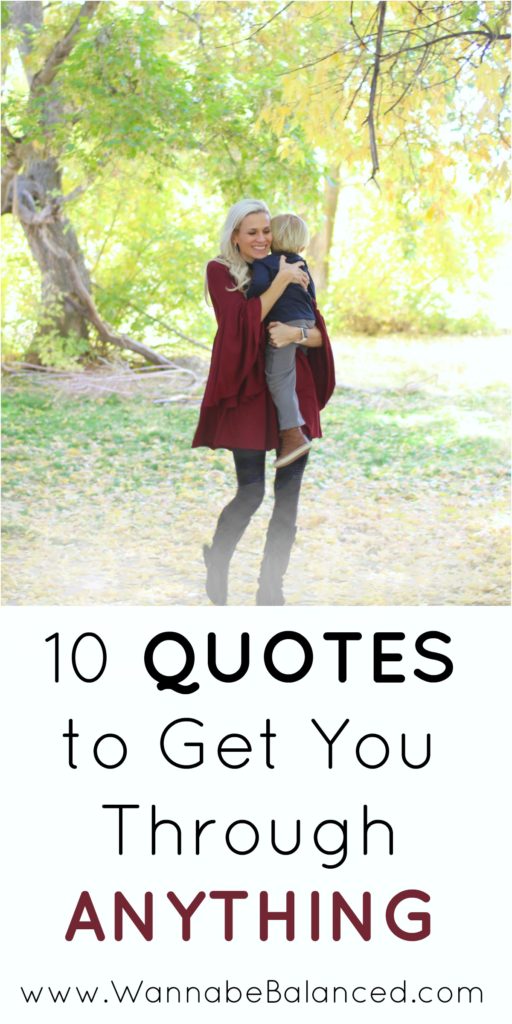 Life can be difficult. Life can throw you a wicked curveball when you least expect it, and when you're not prepared for it. But no matter what your current situation is, remember that this hard time is just a short season in your life and that this season will soon pass.
Easier said than done though, right? Well, sometimes words are just the daily inspiration we need to get through a difficult day. So if you're having an off day, here is the dose of wise words you need to get through it.
1. "Change your thoughts and you change your world." —Norman Vincent Peale
2. "Nothing is impossible, the word itself says, 'I'm possible!'" —Audrey Hepburn
3. "Start by doing what's necessary; then do what's possible; and suddenly you are doing the impossible." —Francis of Assisi
4. "Believe you can and you're halfway there." —Theodore Roosevelt
5. "Start where you are. Use what you have. Do what you can." —Arthur Ashe
6. "Challenges are what make life interesting and overcoming them is what makes life meaningful." —Joshua J. Marine
7. "Though no one can go back and make a brand new start, anyone can start from now and make a brand new ending." —Carl Bard
8. "Believe in yourself. Believe in your capacity to do great and good things." —Gordon B. Hinckley
9. "Happiness is not something readymade. It comes from your own actions." —Dalai Lama
10. "Of course we cannot know the meaning of all things right now. But we can know, right now, that God knows us and loves us individually!" —Neal A. Maxwell
Do you have a favorite motivational mantra that didn't make this list? Share what wise words help inspire you to face and overcome hard times!