It seems like everywhere I turn there are more and more people developing allergies to foods. Peanuts, gluten, dairy, wheat, eggs, and the list goes on. These seemingly healthy foods are becoming intolerable for many people. Since Sean and I have been in the nutrition industry for over 13 years together, we've learned some pretty shocking truths about how early nutrition and our feeding approach is impacting the health of this new generation. Some say this is whats causing the sudden increase in food allergies over the last few decades.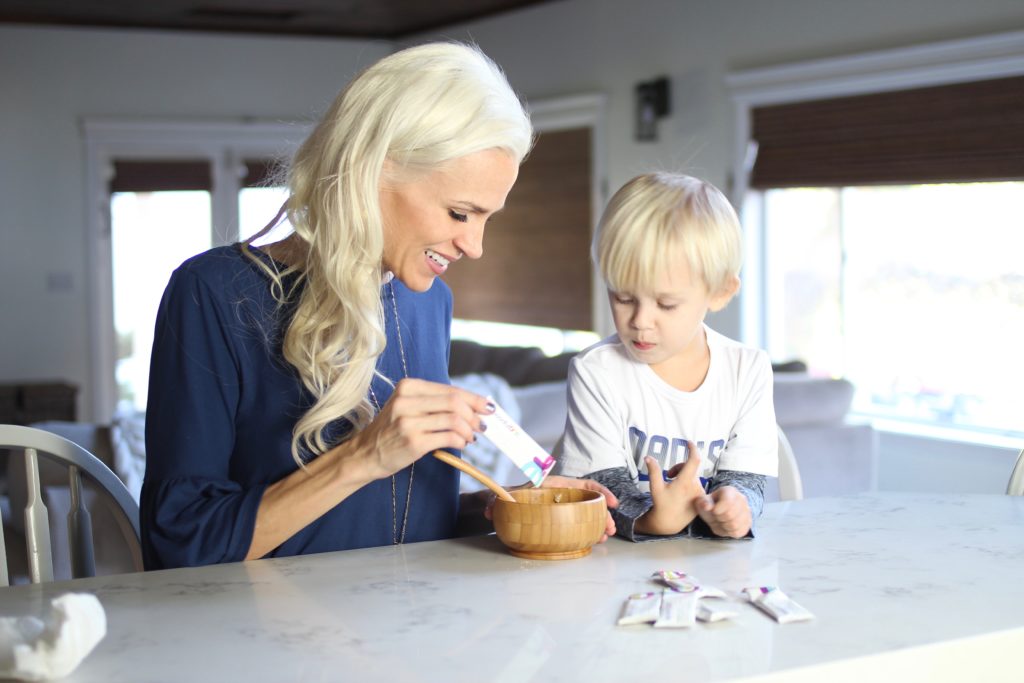 It's now becoming evident that avoiding potential allergens like peanuts can actually increase the risk that your child will develop allergies. The medical community is now embracing a new approach to pediatric food allergies and nutrition. By preparing your child's immune system early and often, you enable them to recognize and accept common foods they may encounter.
I've found SpoonfulOne to be a convenient way to introduce a wide variety of foods regularly in order to teach the immune system that these are all safe foods.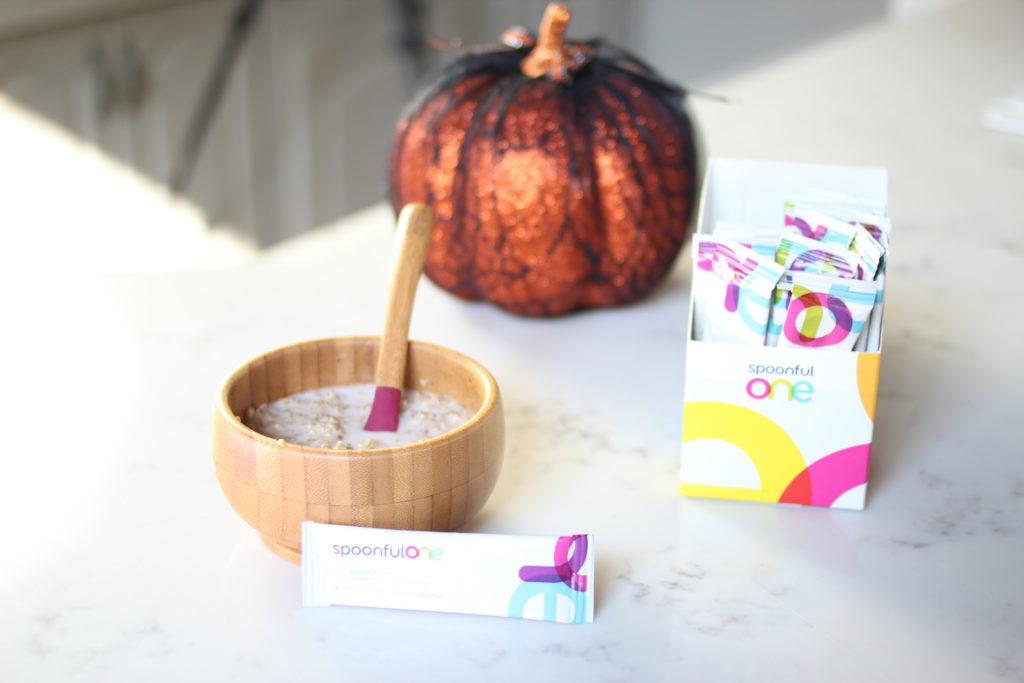 In the past, we've been taught to avoid these potential food allergens but now we are finding out that the daily exposure to them at a young age, may actually reduce food allergy risk. Since 77% of people with a food allergy are allergic to something other than peanuts, eating diverse foods early and regularly is key. 
Simply add SpoonfulOne once a day into their oatmeal, mac and cheese, smoothies or whatever they enjoy.  
It's best to start using 

SpoonfulOne

 as early as 4-6 months old or whenever your child has been introduced a few complementary solids, but you can even start as late as 4 years or older. You better believe I will be using SpoonfulOne with Owen from this point on.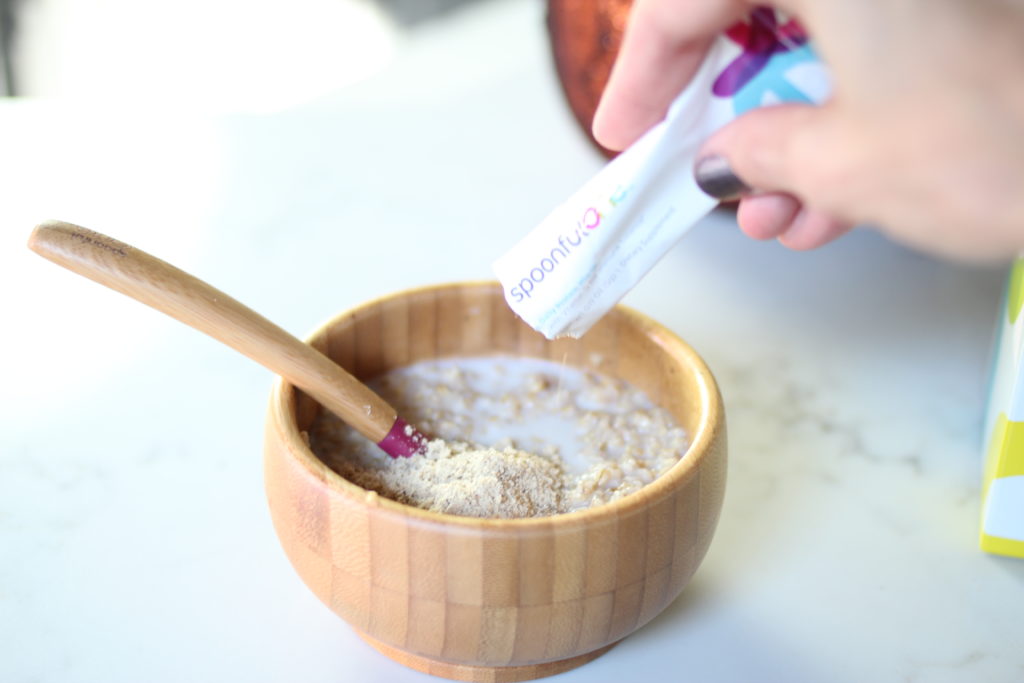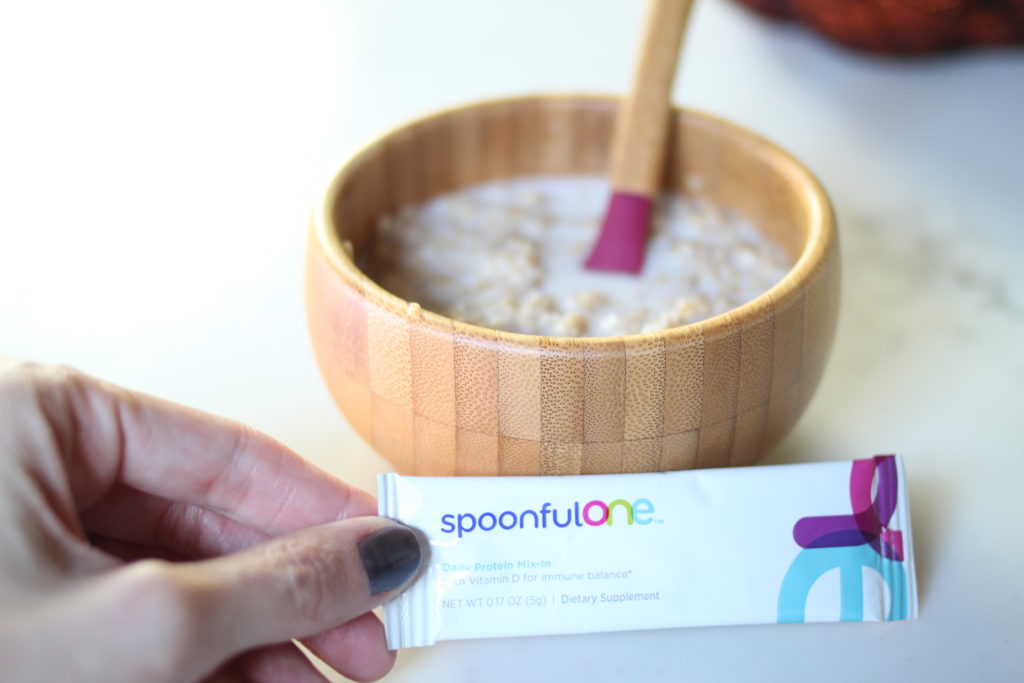 *This post is sponsored. Thank you for supporting Wannabe Balanced.*