These cute feather hair accessories are quite the popular thing these days. Ever since my friend gave me some to try out I've started noticing them everywhere. I wonder if it has anything to do with Steve Tyler on American Idol? Hmmm…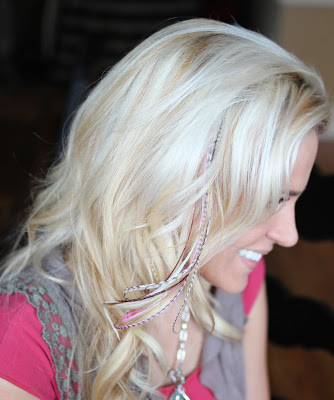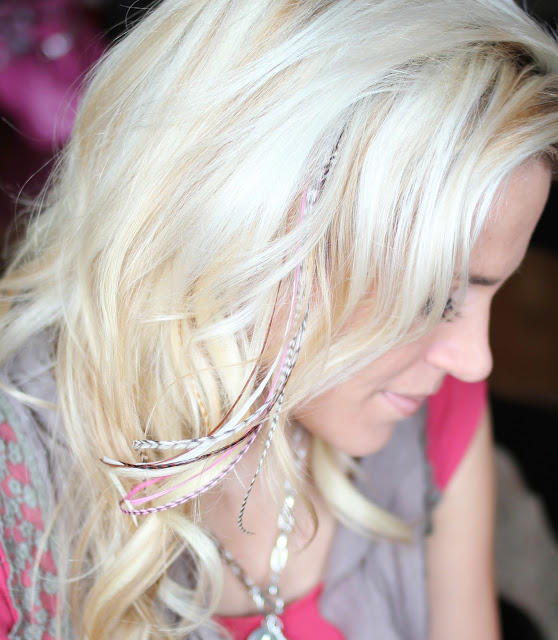 I put some in Lily's hair and she loves it…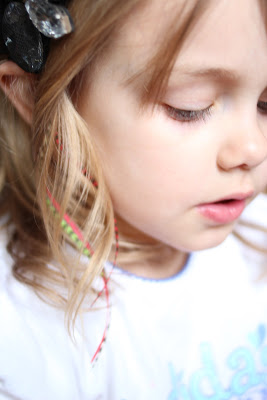 And tried some in my friend Andrea's hair. Don't you just love how these colors stand out in her pretty dark hair?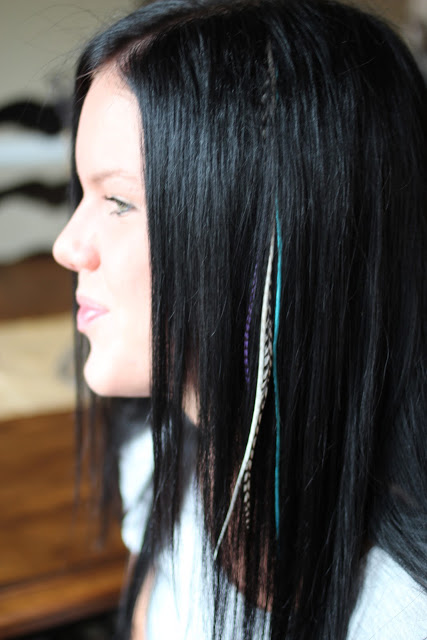 These are actually made from roosters tails. You apply them just like extensions, which I've blogged about before. You can keep them in your hair for up to 2 months. When they start to grow out you can just reattach them back to the base with a new micro bead. Wash, dry, curl, or straighten. They will hold up just like regular hair.
You can find these on LUXEPLUMES.etsy.com. She has all sorts of color selections, usually sold in bundles of 12 for $26. Check out this website to see the her whole selection.