Anyone else get nauseous real easily? Morning sickness, motion sickness, sea sick, there is nothing worse. I will no longer have to deal with morning sickness because this baby making shop is closed for good. But as for driving, we do a lot of it since we live in both Southern and Northern Utah. It's a 4 hour drive to get to each destination so there's bound to be some car sickness among us. Usually I get headaches from the drive and Oliver and Lily get real nauseous because they have to sit in the very back and they are usually watching a movie which doesn't help. I've tried Dramamine a few times, which is not my favorite thing because I'd like to use drugs as a last resort option. So when I heard about the Reliefband, I was really excited! It's totally safe, drug free and no side effects like drowsiness.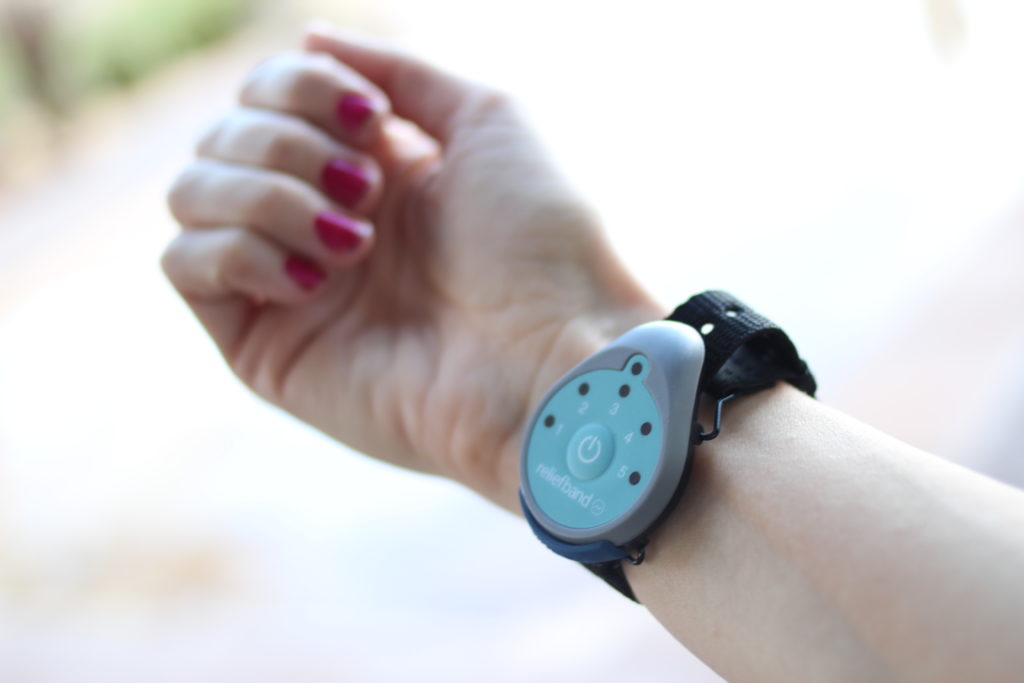 "The Reliefband® is clinically proven, FDA Cleared wearable technology for the treatment of nausea and vomiting associated with morning sickness, motion sickness and VR Gaming.  Technically referred to as "neuromodulation," Reliefband® proprietary technology uses the body's natural neural pathways to regulate the various stimulus mechanisms causing motion sickness.  Doctors have used Reliefband® clinically proven technology for many years to treat nausea and vomiting that occurs in the clinical setting in hospitals.  When activated, the device emits gentle pulses to the underside of the wrist. These intermittent signals create a mild "tingling" sensation in the palm and middle fingers, indicating the device is working and activating the body's natural neural pathways via the median nerve."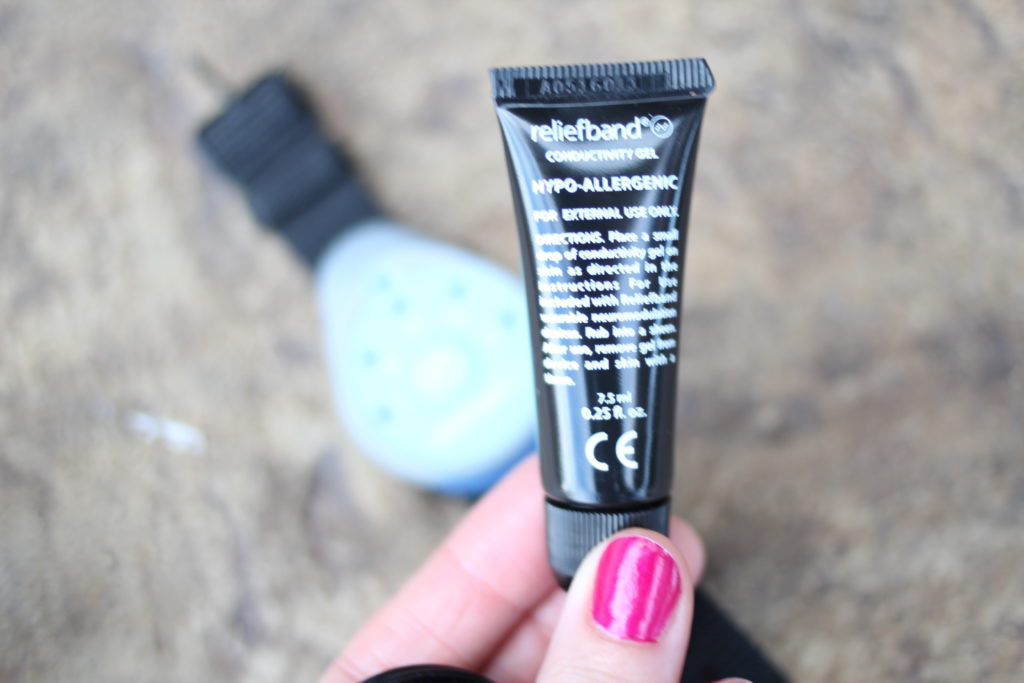 So we were able to put this to the test last week on our drive down to St. George and I wanted to share our experience. I was mostly excited to have Lily try it out because she is the one that gets the worst motion sickness. I applied a tiny amount of the gel that comes with the wrist band, put on the band and we turned it on the lowest setting to start out. She wasn't thrilled with the tiny zing the watch puts out so she wouldn't wear it. She's always been so picky about things so I actually wasn't that surprised. Sean then put it on and he thought the tingling sensation was cool. So he wore it the rest of the drive. He didn't get car sick at all which is so exciting! I'm going to have to get another one of these for me because I really love to read in the car, but that is the worst thing you can do for motion sickness. I get so sick and really bad headaches if I read in the car. I can't wait to use this Reliefband for myself next time so I can make the most of the long drive and actually get some reading in. Plus we are thinking about going on a cruise in the spring time and this would be so nice to have on the ship. By the way check out the video from our last cruise, can't believe it was 5 years ago.
When we got home I tried it on just to see what it felt like. Sure enough, it sends out a noticeable tingling sensation about every 4 seconds. It didn't bother me much and it's much better than being sick.  Also, I read a bunch of the reviews on Amazon and most of the reviews were positive and said that the Reliefband really works.