I feel like each year just gets better and better as the kids get older and really begin to understand that Santa Clause is coming to deliver presents. This year Lily was more excited than ever, she was awake until 1am. tossing and turning. We kept checking on her, waiting for her to fall asleep so we could go down stairs and start setting up. She kept saying that she couldn't fall asleep because was just too excited! So we finally finished everything up and went to bed at 3am, only to be woken up at 7:30 by cute little Lily telling us that Santa came 🙂
My sister in law told us about this fun website called Capture The Magic. We got some pictures of the REAL Santa in our house 🙂 and printed off the pics for Lily to see them first thing in the morning. She was so excited about it!!!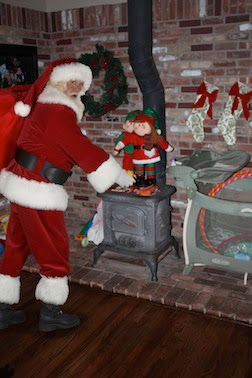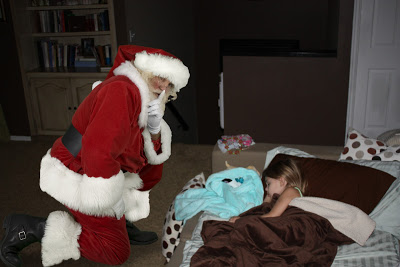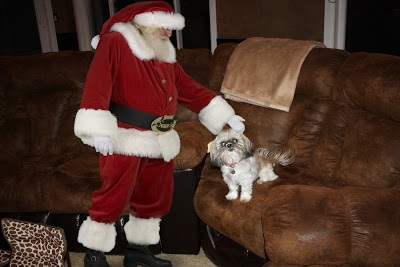 Be sure to enter my giveaway I have going on right now for your chance to win one of my binders complete with 3 months of laminated meal plans, grocery lists and activities. GO HERE FOR DETAILS. It ends Jan. 5th!!! If you'd like to buy one you better hurry, I've only got TWO left. I'm already working on making another 50, but it will be another couple of weeks before they are all finished.
I hope you all had a Merry Christmas!!!