There was a time when I loved all things PINK! Now I can't help but be sucked into the bright WHITE trend that is taking over Pinterest. I created this fun pink and leapard print room for Lily when she was 5. Now that she's going into junior high this year, pink is no longer acceptable in her opinion. So a makeover for her room was first on her summer bucket list.
Bring on the white paint!!!!!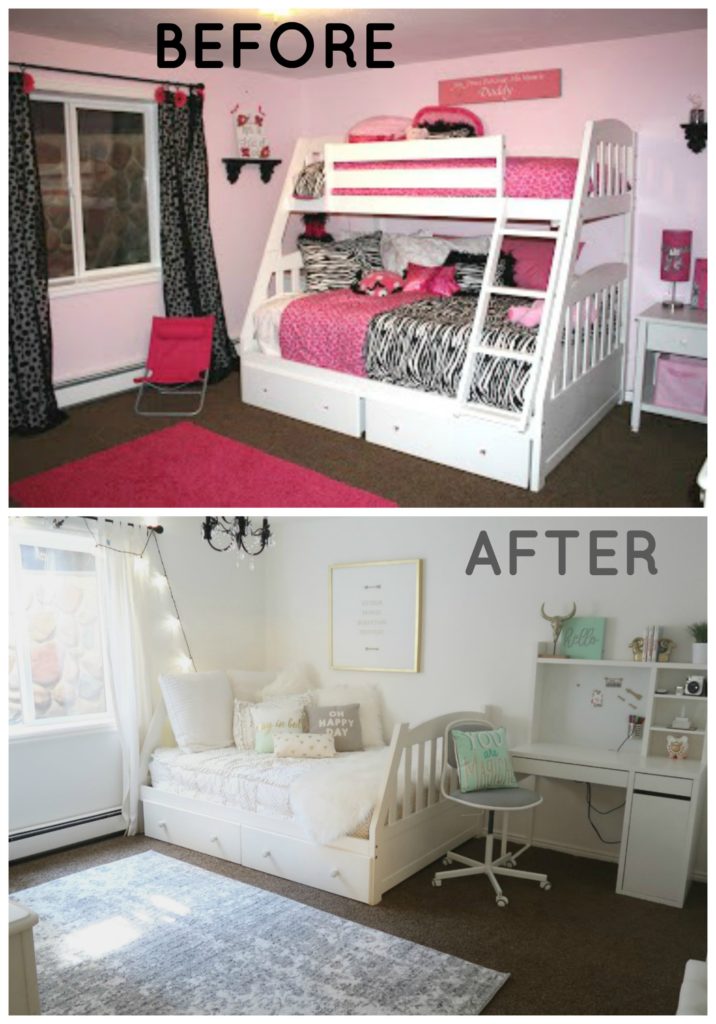 Check out the Youtube video tour we did!!!

First things first we HAD to do something about her extremely uncomfortable mattress. As a kid I remember sleeping on rock hard surfaces all the time with no problems. There's absolutely no way I could do that now. Lily is starting to catch on to the fact that we went the cheap route with her first mattress, haha. A comfortable bed is something she's been asking for. So, thanks to DHP, we were able to find a really cost effective solution by getting a memory foam mattress from their Signature Sleep Gold brand! These mattresses are conveniently shipped right to your door, and are super comfy to boot. Also available for Walmart pick up. Lily is very happy about her new comfortable mattress and raves about it all the time. Makes me really want one of my own.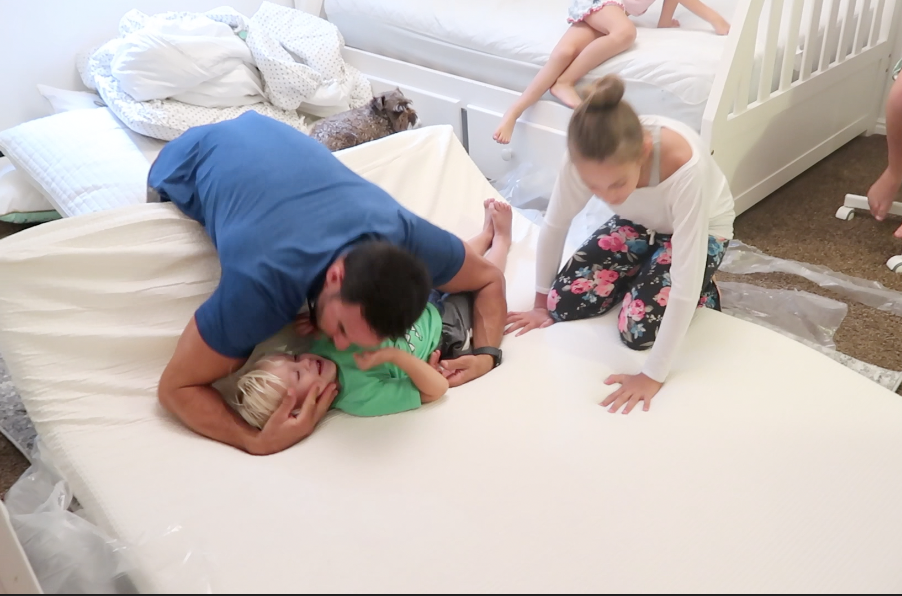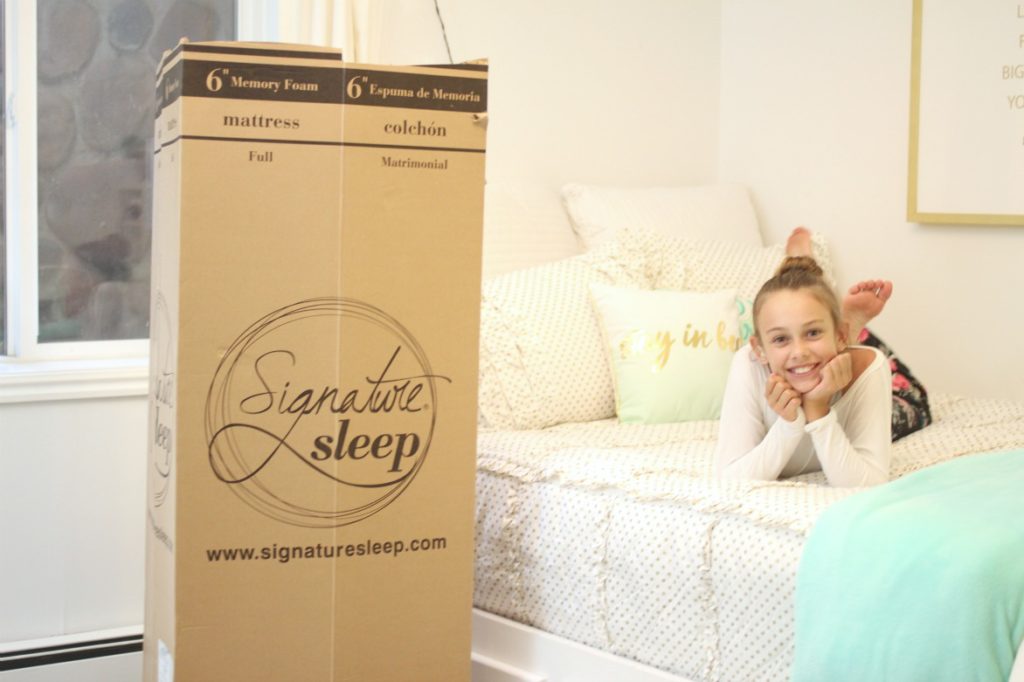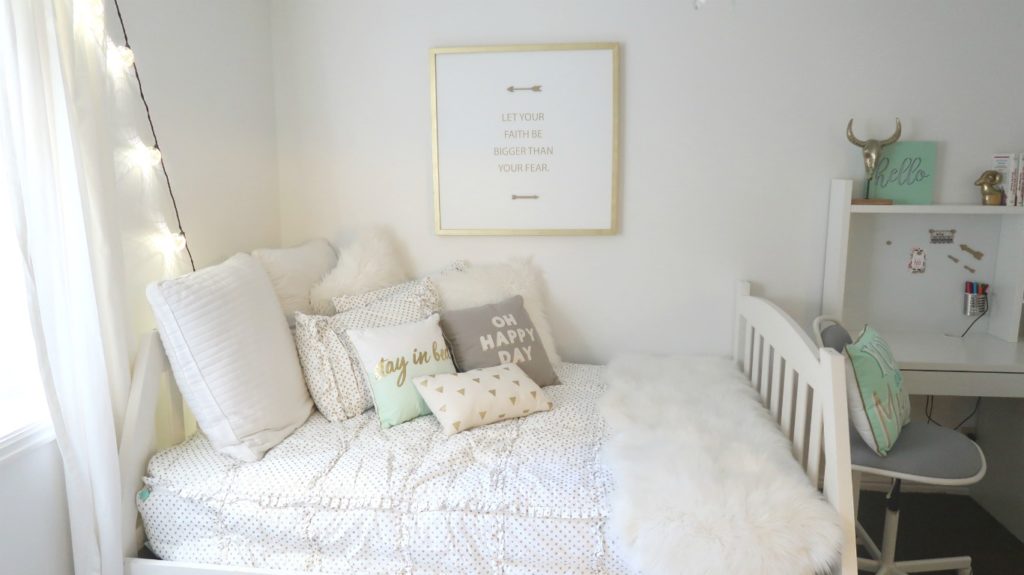 I'm totally obsessed with all the wall decor from PetalLane.com. They have the cutest selection. Don't you love this magnet board with the gold frame? I'm dying over how perfect it is for the room and how it ties everything together.
I have a 20% off Coupon code: CRYSTAL20 
Epires 7/30/17 at midnight!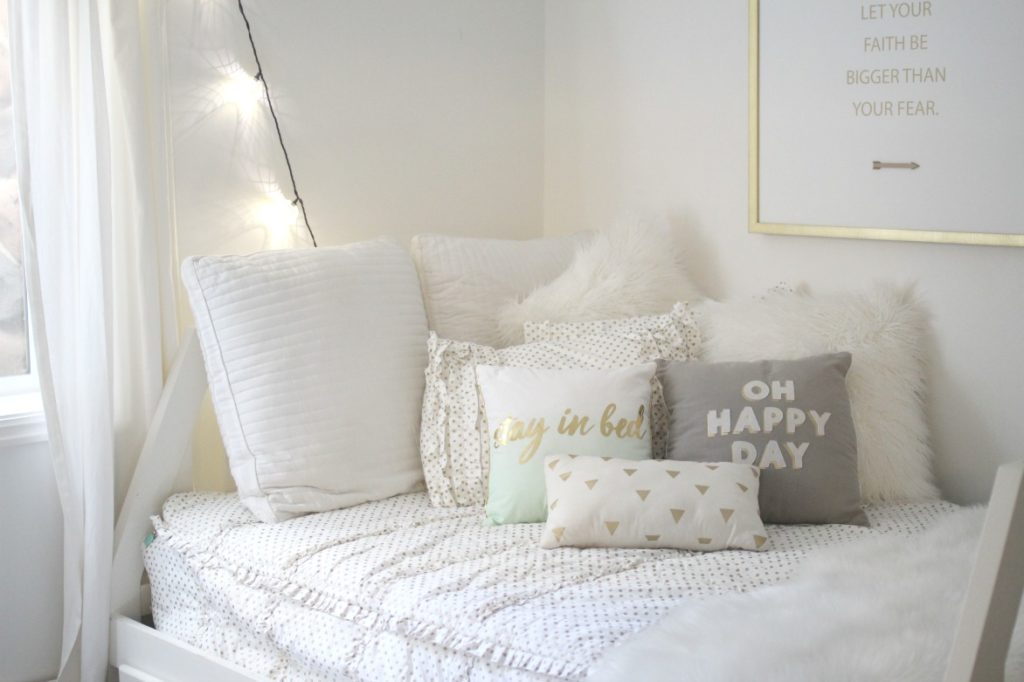 Have you heard about Beddy's (Bed.Ease)? They have come up with the perfect invention for parents and kids by simplifying the whole bed making process. No more struggling to tuck in sheets and blankets under a mattress. Beddy's is kind of like a sleeping bag for your bed. With a simple zip, the bed is made! How brilliant is that?!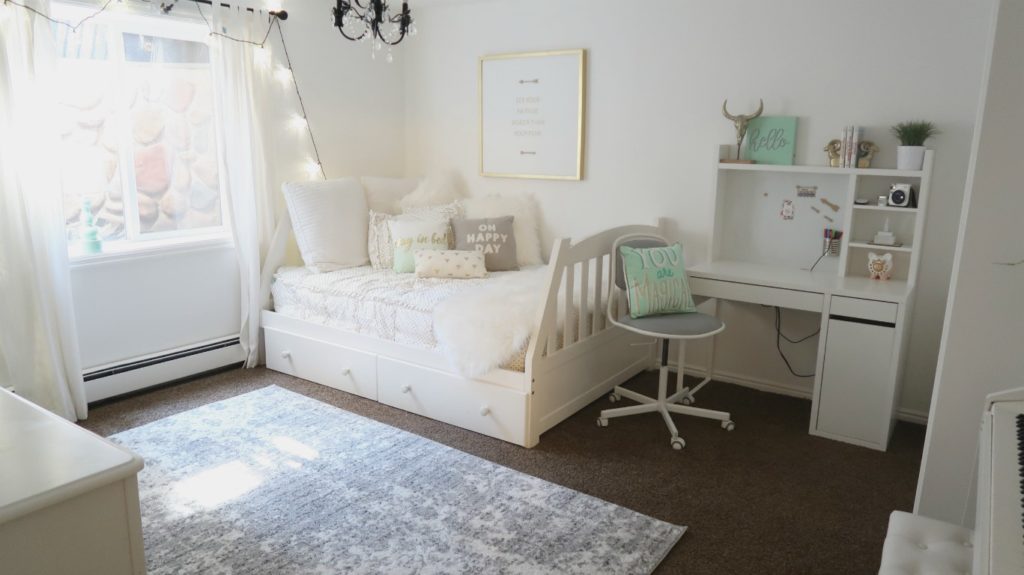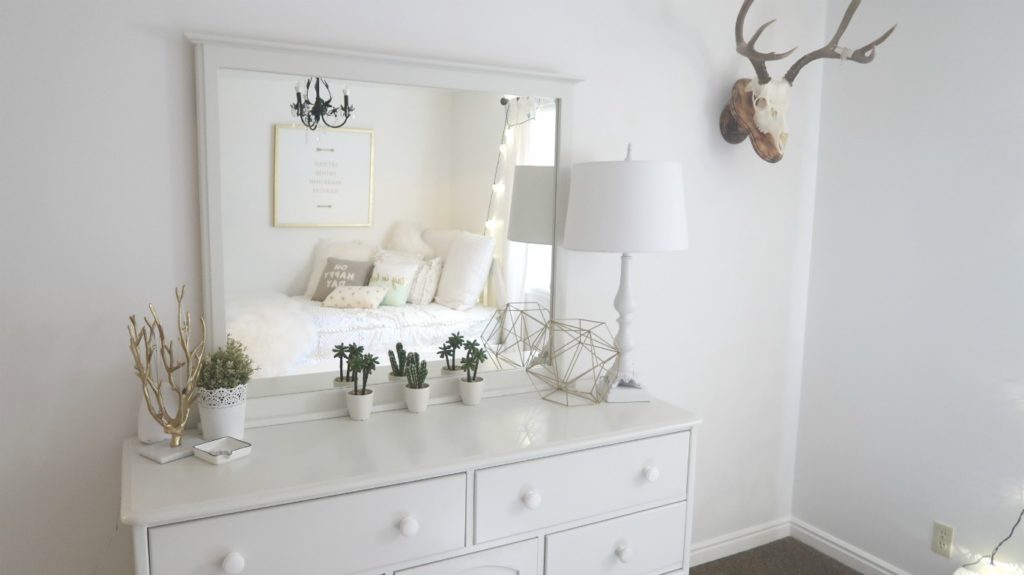 This desk is from IKEA and I found another cute white desk HERE.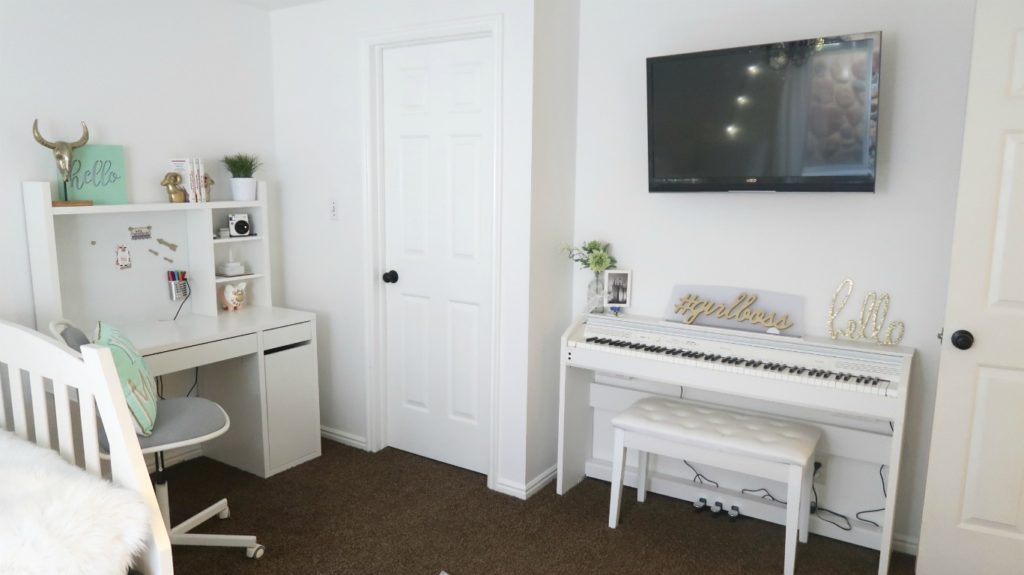 I'm totally in love with this white full keyboard piano and bench! Isn't it soooo cute?!!!