The other day I had the most incredible experience. I got to spend the day at Movara Fitness Resort. Tried out their new MFit Program which is an all day Saturday fitness retreat. I've never worked out so much in my entire life and it felt amazing!!!! Also, I got to enjoy some pretty delicious food. And guess what?! I get to give away one of their MFit Saturday fitness retreats away to one of YOU. See the end of this post for details on how to enter.


Did any of you happen to catch my Insta Story about my day? Well it was so fun to show you around because this is the place that the Wannabe Balanced Event is being held. It is the most perfect venue to throw a dinner party and hear from inspirational speakers.
Here's what my fitness retreat day looked like.
SCHEDULE
6:15-7:15am – Body Assessment
7:15-7:45am – Breakfast
8:00am – Core Training
9:00am – Hike
12:30pm – Lunch
1:15pm – Lecture ~ Nutrition Tools
2:30pm – Tredding Cardio Class
3:30pm – Tabata Class Strength Training
4:30pm – Foam Roller Stretch class
5:3opm – Dinner
6:00-9:00pm – Spa Services (facial or massage)
Got there bright and early and started the day with a fitness assessment, then moseyed on over to the beautiful dining area for a hearty breakfast. We had fruit, a piece of wheat toast, scrambled eggs w/ veggies and ham.
After breakfast we went in for the core training class.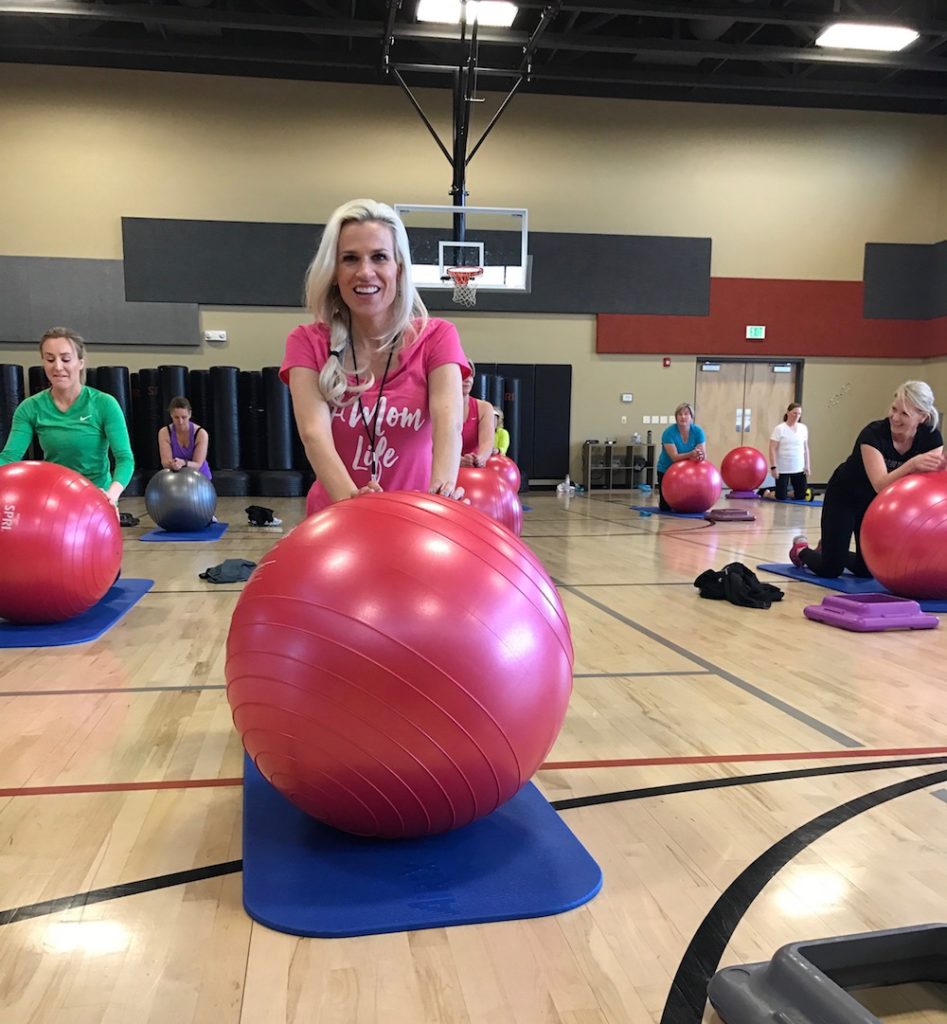 The core class was so good my abs are STILL sore! I love to be a little sore though. Makes me feel like I'm getting stronger.
After the core class we rode the Movara vans over to the most beautiful hike called Camel Back in Gunlock Canyon. It was a good 3 hour hike.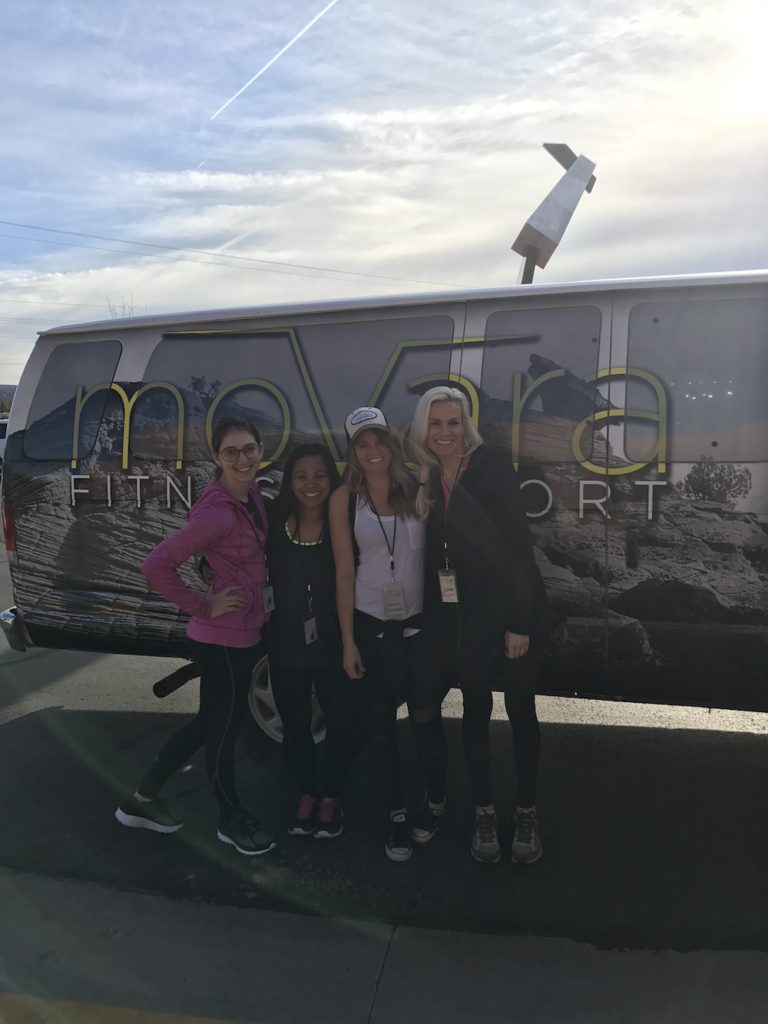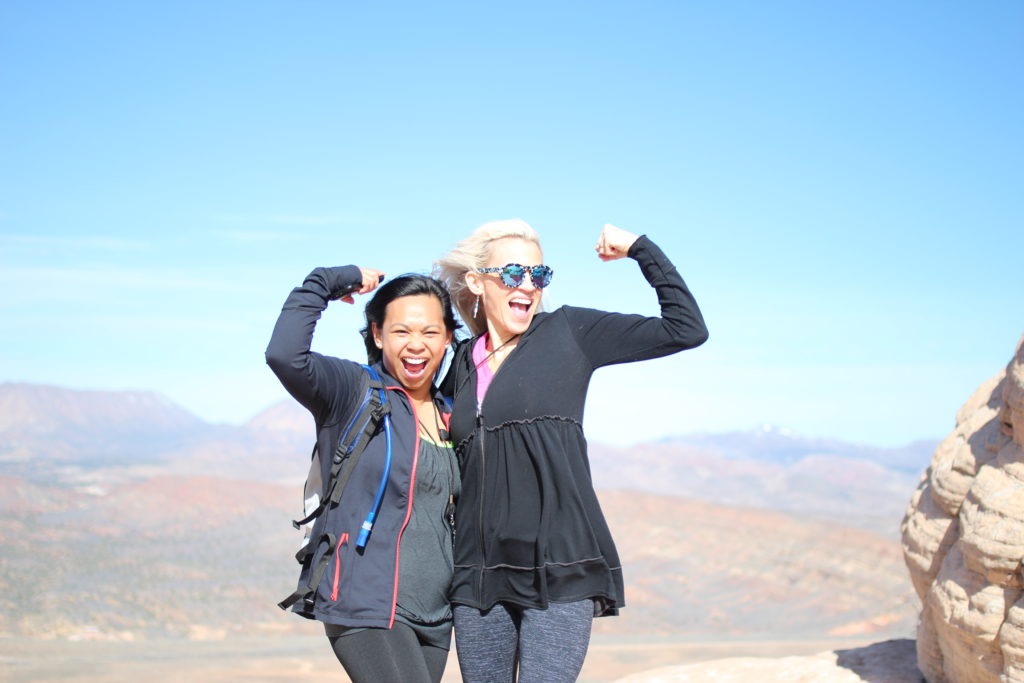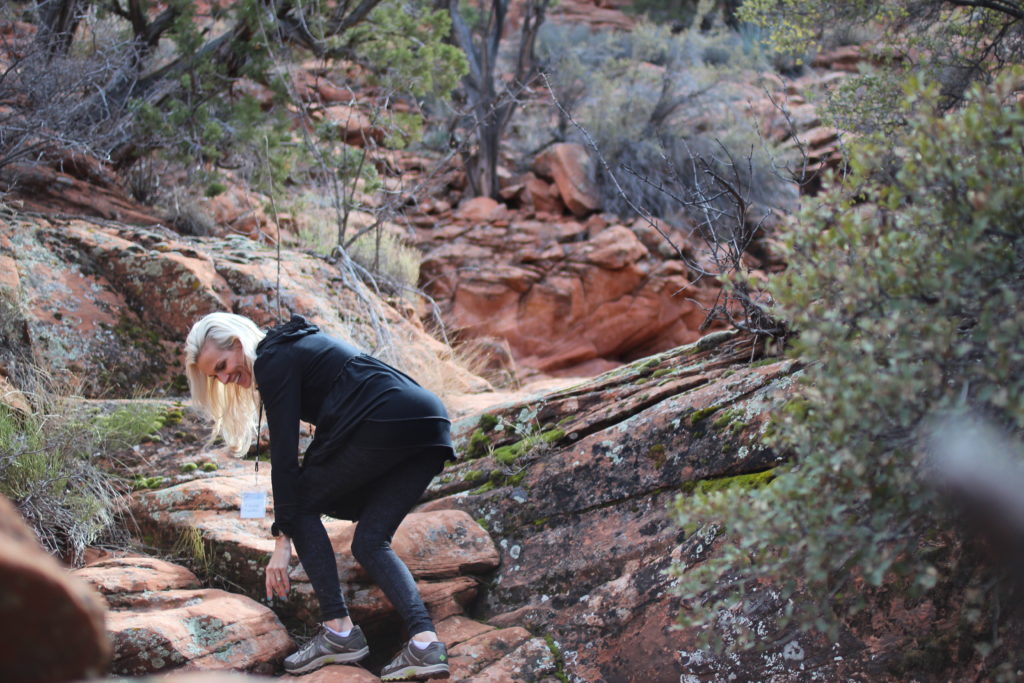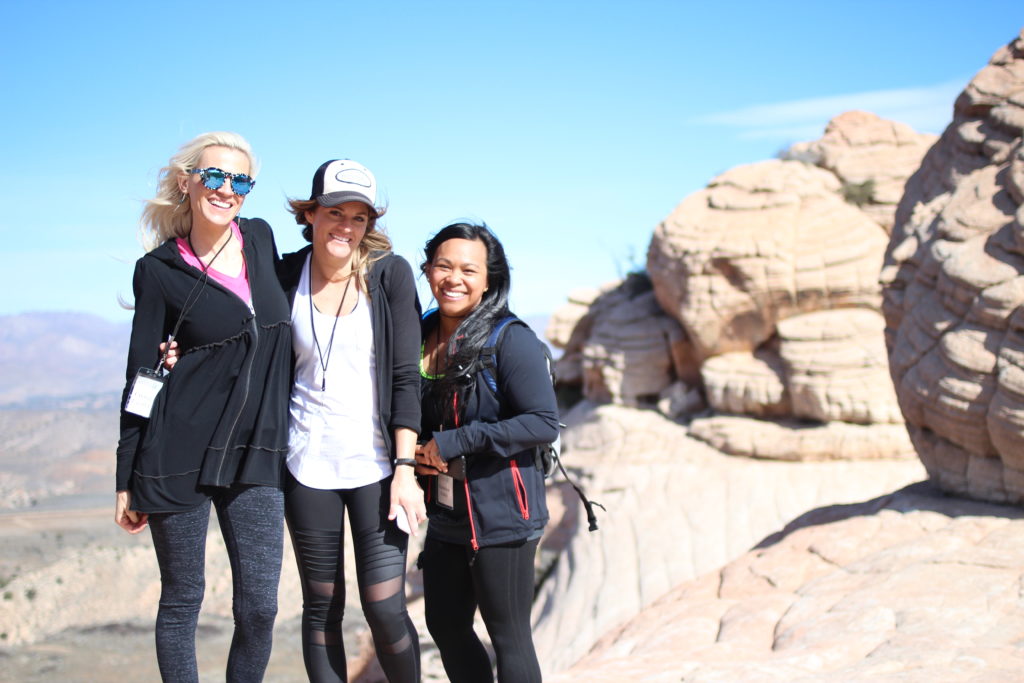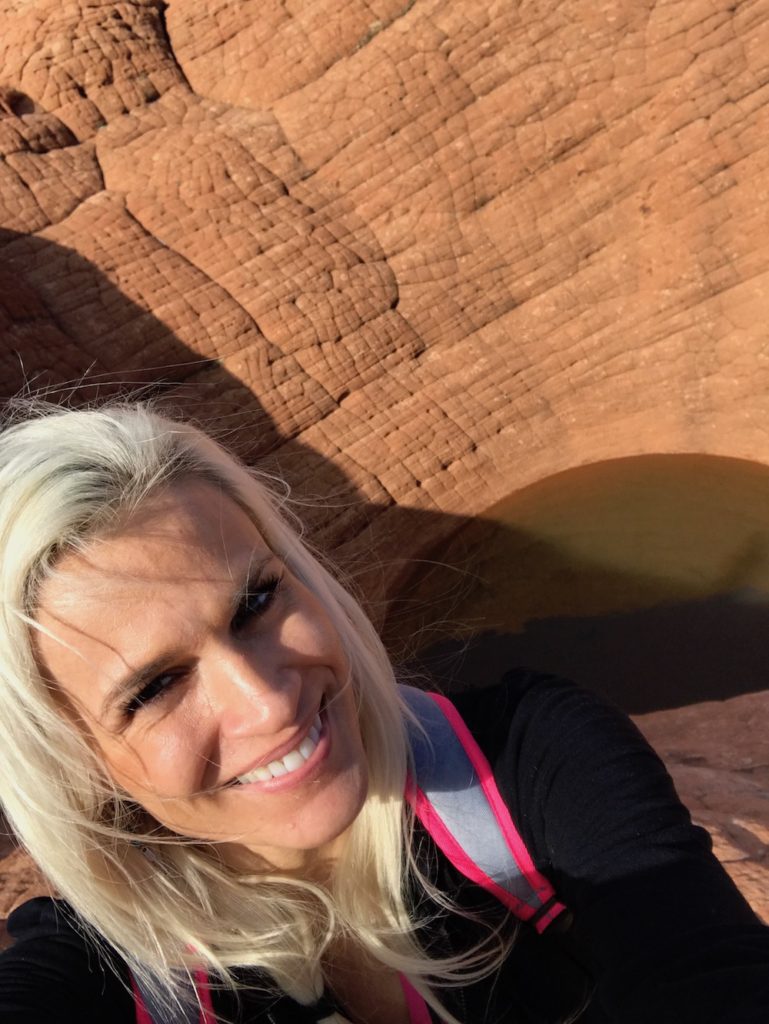 After the hike I was tired and hungry and not sure I'd be able to finish out the rest of the day but after eating another satisfying meal I was ready to take on the next class at this fantastic fitness retreat. Our lunch was a yummy tomato soup with avocados and a gluten free steak quesadilla with a side of seasoned cauliflower.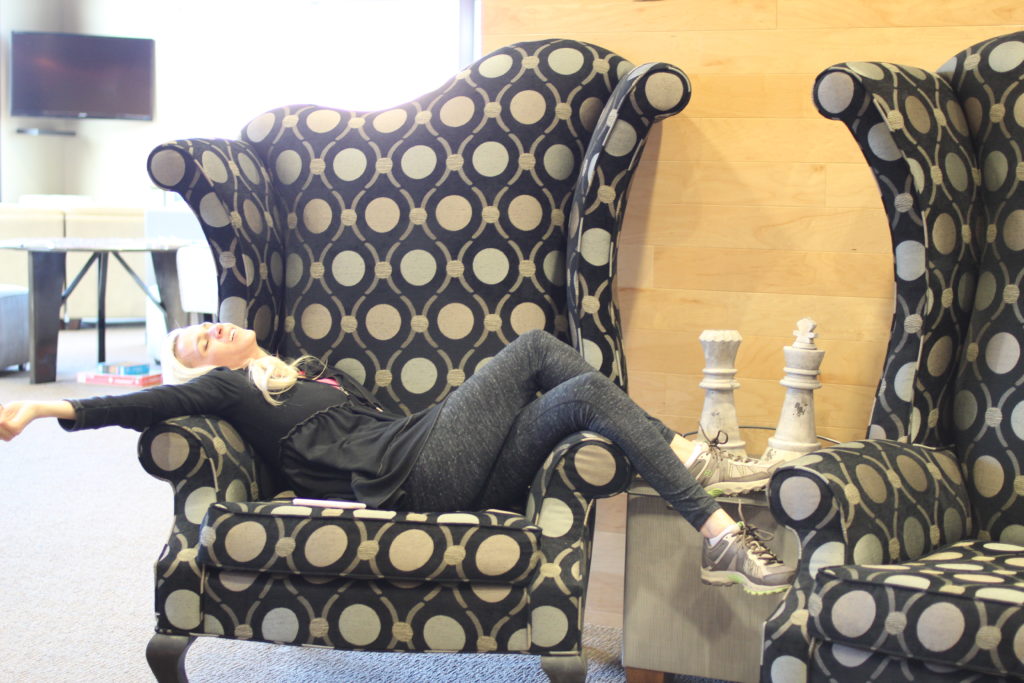 We had a great lecture on nutrition, then did an awesome treadmill interval class. After that we did a Tabata class, some Zumba, then finished it off with a nice long streching session.
For dinner we had salad, salmon, and quinoa. Dessert was a refreshing blueberry sorbet. It was such a good feeling to have accomplished so much physical activity in one day. It was nice to take some time away from my motherhood responsibilities and spend an entire day taking care of me myself and I. Yes, I did feel a little guilty taking the time away, but it was so refreshing and much needed.
After dinner I got to enjoy a nice relaxing facial which was pretty much HEAVEN! My body was tired and sore and I just got to lay there and get pampered. I had nice relaxing music, essential oils, and even got a foot and hand massage.
Now, I get to give one of these MFit Saturday fitness retreat away to one of YOU lucky ladies! This is a $300 dollar value. You will get to do exactly what I did and seriously, you will love every bit of it. I will announce the winner this weekend.
Enter Giveaway!!!
Submit your email address below and you will be added to my list for upcoming events and weekly updates! Be sure to leave a comment saying you did it.
Additional ways to enter:
Share this blog post on Facebook, or Pin to Pinterest. Leave a comment here letting me know what you did.
Follow me on Instagram and follow Movara as well. Leave a comment here letting me know you did.
Subscribe to our mailing list