To finish off the #WannabeLean Challenge I wanted to share one more helpful tip with you. Last week we talked about the importance of Meal Prep, and this week I want to show you how I DRINK prep. If you're a Diet Coke or Coffee drinker and are trying to quit then doing a little "drink prep" at the beginnig of the week will be extremely helpful for you. It's nice to open up my fridge and see lots of delicious, low calorie,healthy drink options. All the drink recipes I'm about to share with you have amazing health and weight loss benefits.
See my YouTube video demonstrating how I pre make all these drinks for the week.

Fun healthy drinks are a great way to avoid uneccessary snacking!!!
Here are my FIVE favorite healthy drink recipes that promote weight loss and cleansing.
#1 Lemon Lime ACV Drink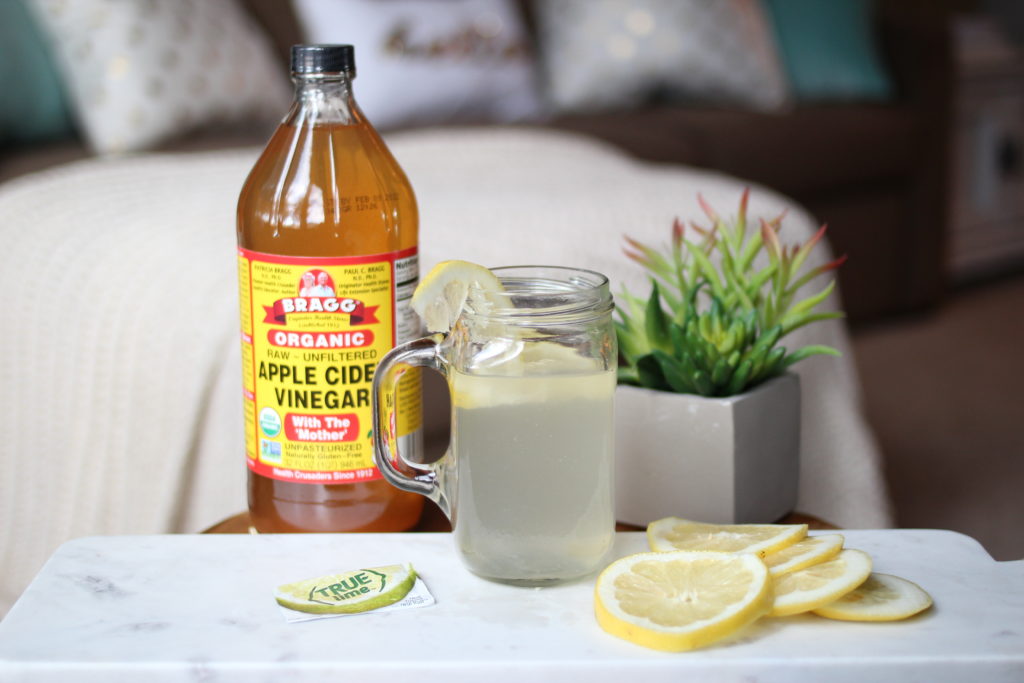 This tasty sweet and sour tonic is what Sean and I drink every morning. We've been making them ahead of time and place them on our night stands over night so that we can drink it first thing in the morning, even before we get out of bed. Apple Cider Vinegar is so great for weight loss, promotes a healthy gut, cleansing, and regulates blood sugar levels. It's also been known to improve skin health and relieves symptoms of acid reflux.
#2 Matcha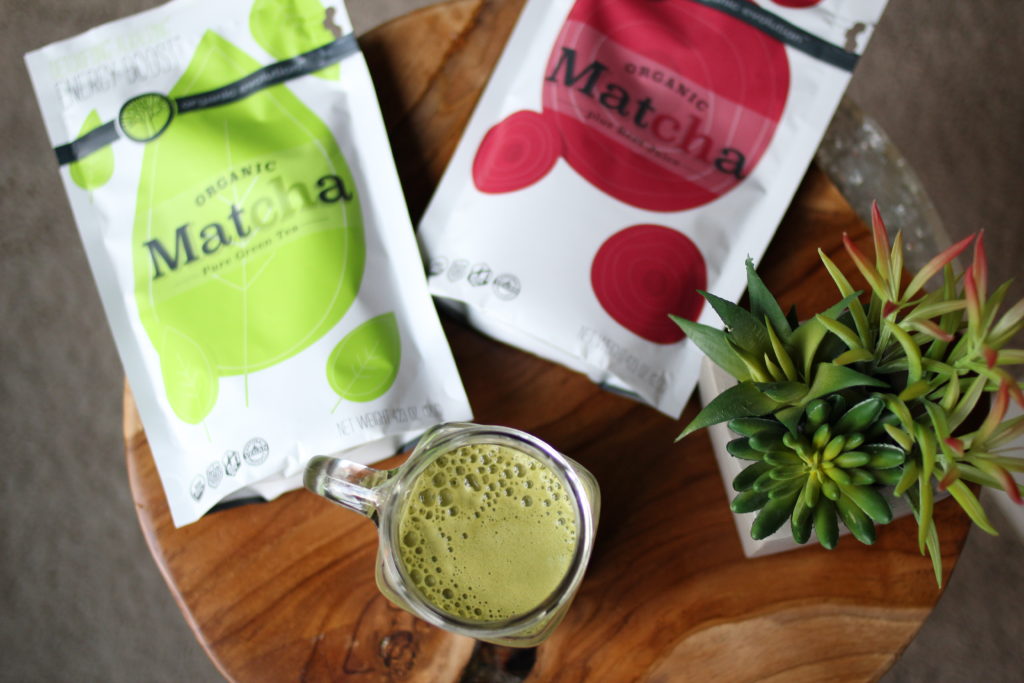 Matcha is made from green tea which means it has a fair amount of natural caffeine to give you a nice boost of energy without the crash. It's packed with antioxidants, boosts metabolism and burns calories. Also been known to enhance your mood and aid in concentration. I love using Matcha powder in a variety of ways. I use it in my kefir smoothies, protein shakes, or healthy brownies.
#3 Kombucha w/E+Energy Shot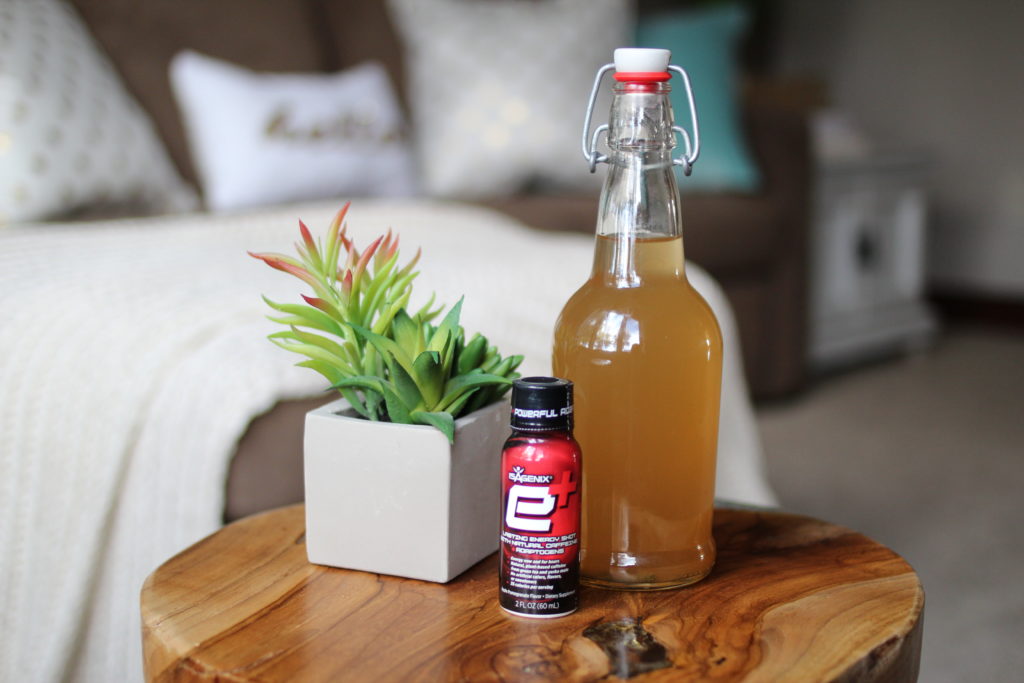 I've been drinking Kombucha every day for the last 3 years and I absolutely LOVE it! I swear it's the reason I rarely get sick. Kombucha is so great for the immune system because of all the probiotics you get from this simple delicious drink. If you want to learn how to make your own Kombucha, I did a whole blog post and video about it. Check it out HERE. It's super easy to make and the benefits are unbelievable. I also love to add one of these healthy E+ Energy shots to add some natural caffeine, cause I love me a little caffeine. These Eshots are a long-lasting, flavourful energy shot made with naturally sourced, plant-based caffeine and Adaptogens.
#4 Dandy Blend (Coffee Alternative)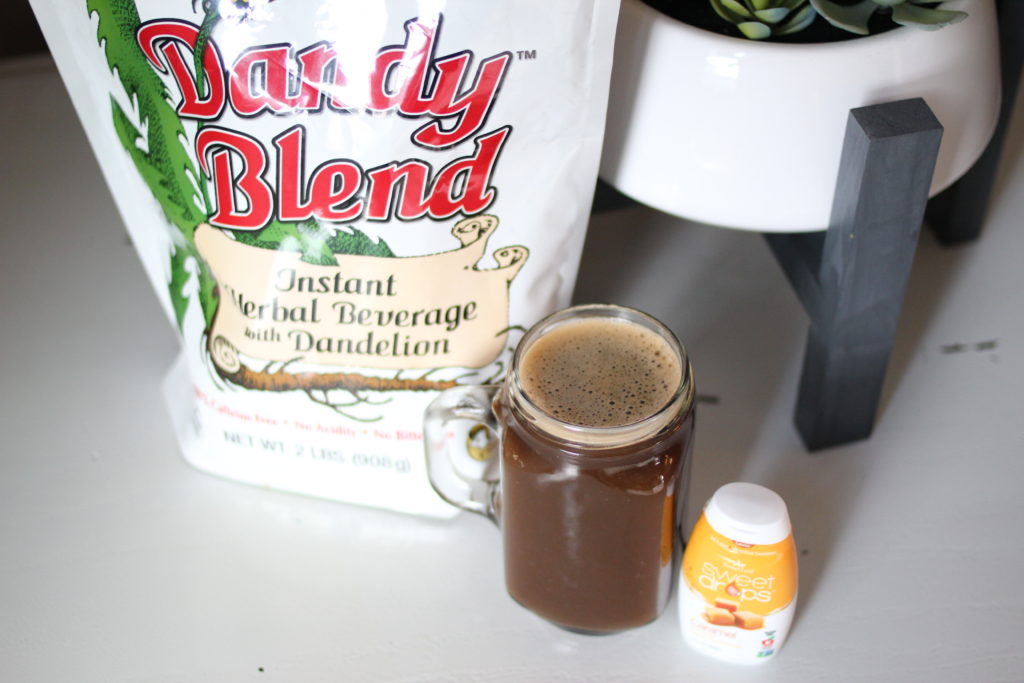 Dandy Blend is one of my favorites because of the slight coffee flavor. I'm LDS so I choose not to drink coffee, however I did drink it for about a year and LOVED the taste. I didn't love have it made me feel, plus I always worried about it staining my teeth. I did a separate blog post about all my favorite ways to use Dandy Blend, check it out HERE. Dandy Blend is made from Dandelion Root and actually has alot more benefits than I even realized. I was just reading up a bit more about it and found a great article that goes into much detail about all the wonderful health benefits of Dandy Blend. Check it out HERE.
#5 Yerba Mate Daily Cleanse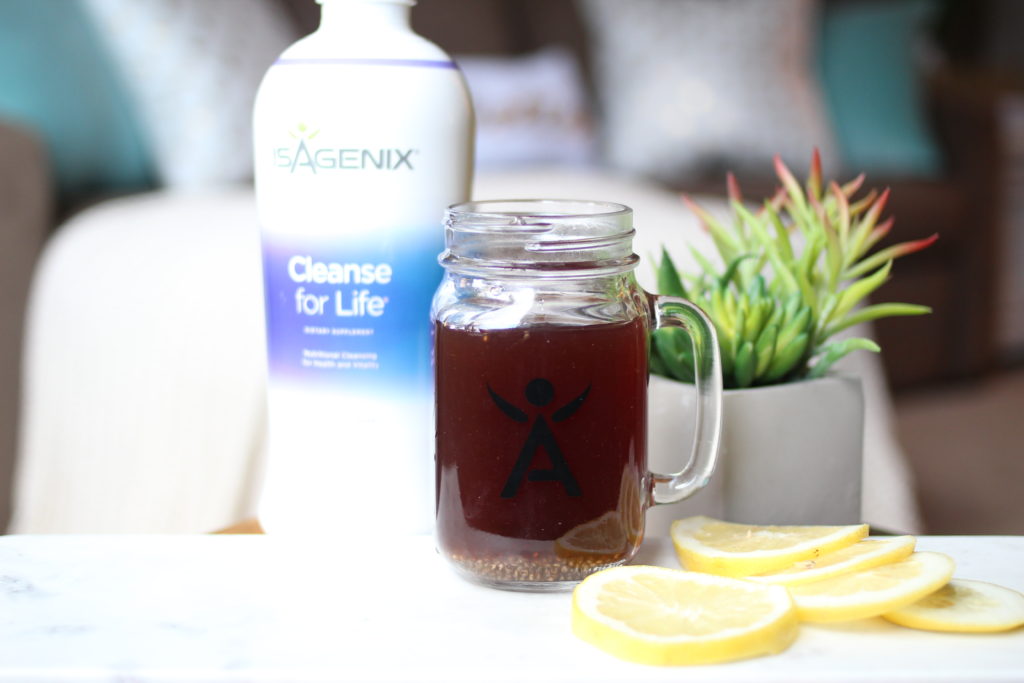 This drink is PERFECT for daily cleansing or intermittent fasting. You can drink this first thing in the morning to naturally rid your body of harmful impurities while nourishing it with vital nutrients, antioxidant botanicals, vitamins and minerals. Isagenix Cleanse for Life will help you discover the benefits of gentle, whole body nutritional cleansing, and show you how easy it can be! This is what I drink when I do my 30 day Nutritional Cleanse. And by adding the Yerba Mate and Chia seeds, you're just enhancing the already amazing Cleanse for Life juice. Yerba Mate will add a bit of caffeine in there for you, and the chia seeds are an excellent source of omega-3 fatty acids, rich in antioxidants, and they provide fiber, iron, and calcium. Can this drink BE any more perfect? I think not.